Nakilah Johnson and Trinity Zamora each had double-doubles to help lead the Highlanders to a 68-46 win at Castro Valley on February 7.
Johnson scored 18 points and pulled down 10 rebounds. She also had four assists. Zamora scored 17 points and had 12 rebounds and five assists.
Kai Johnson

Trinity Zamora
The first half was close, with the Trojans taking a 32-31 lead into the locker room at halftime.
"We knew we needed to pick up the energy level and step up the competitive greatness in the second half," Piedmont coach Bryan Gardere said. "And that's exactly what the girls did."
The Highlanders held Castro Valley to 12 points in the second half and just four made field goals. A 23-7 blitz in the third quarter took control of the game. The offense was spread around with seven Piedmont players scoring in the quarter.
Maddie Hill (24)

Charlotte Braun (10)

Hannah Govert
"I was proud of the girls' defensive effort in the second half," Gardere said. "We really locked in and did a great job."
Maddy Meadows had 12 points and four rebounds.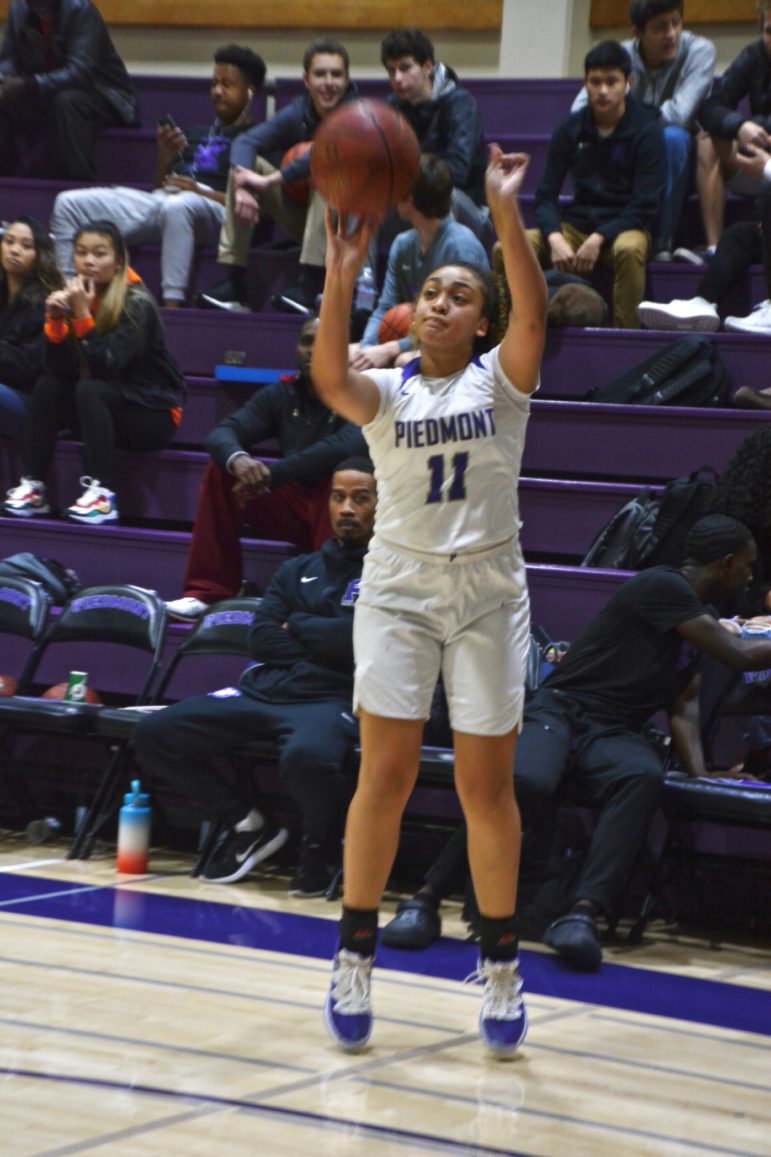 Kelsey Yuto and Lauren Green each scored 13 points for Castro Valley.
Piedmont is now 18-6 on the season, and 6-3 in West Alameda County Conference play. The Highlanders next host Berkeley on February 12. Tipoff is scheduled for 5:30 p.m. Piedmont closes out the regular season on February 14, hosting Alameda.
Photos by Devon O'Shaughnessy