Maddie Hill hit five 3-pointers and scored 19 points to help lead the Highlanders to a 62-51 win over visiting Alameda on February 14. Piedmont finished the regular season at 20-6, and now heads to the North Coast Section Division 4 playoffs.
The win came on Senior Night. Before the game, all six seniors were honored, including Maddy Meadows, Maya Fujita, Sam Castro, Charlotte Braun, Josie Gross-Whitaker, and Naimah Thompson.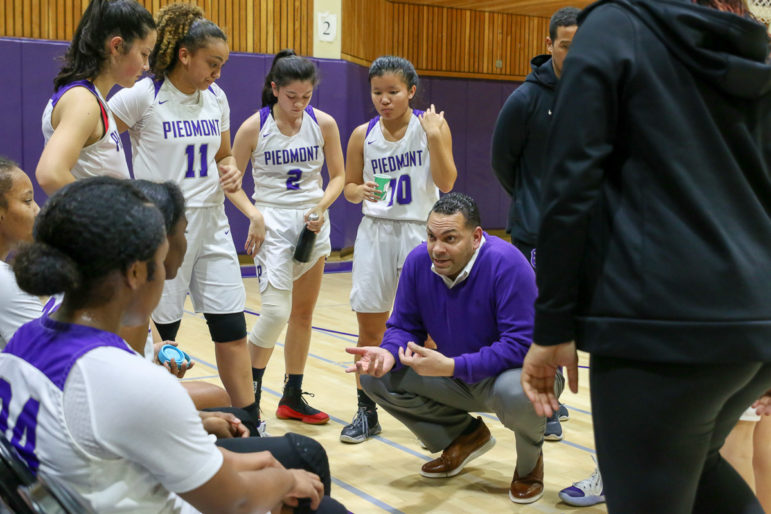 Josie Gross-Whitaker (21)

Naimah Thompson
Nakilah Johnson scored 17 points in the win, and Meadows added 14.
The Highlanders avenged an earlier loss in overtime at Alameda. The Hornets came out on top, 52-48, on January 29.
Hill and Meadows each had four rebounds, while Johnson had three.
Piedmont led 17-15 after the first quarter, but Alameda rallied to go up 29-28 at halftime.
Hill was a key in the second half, scoring 13 of her points after the break. She had seven in the fourth quarter. Johnson also had seven in the final period.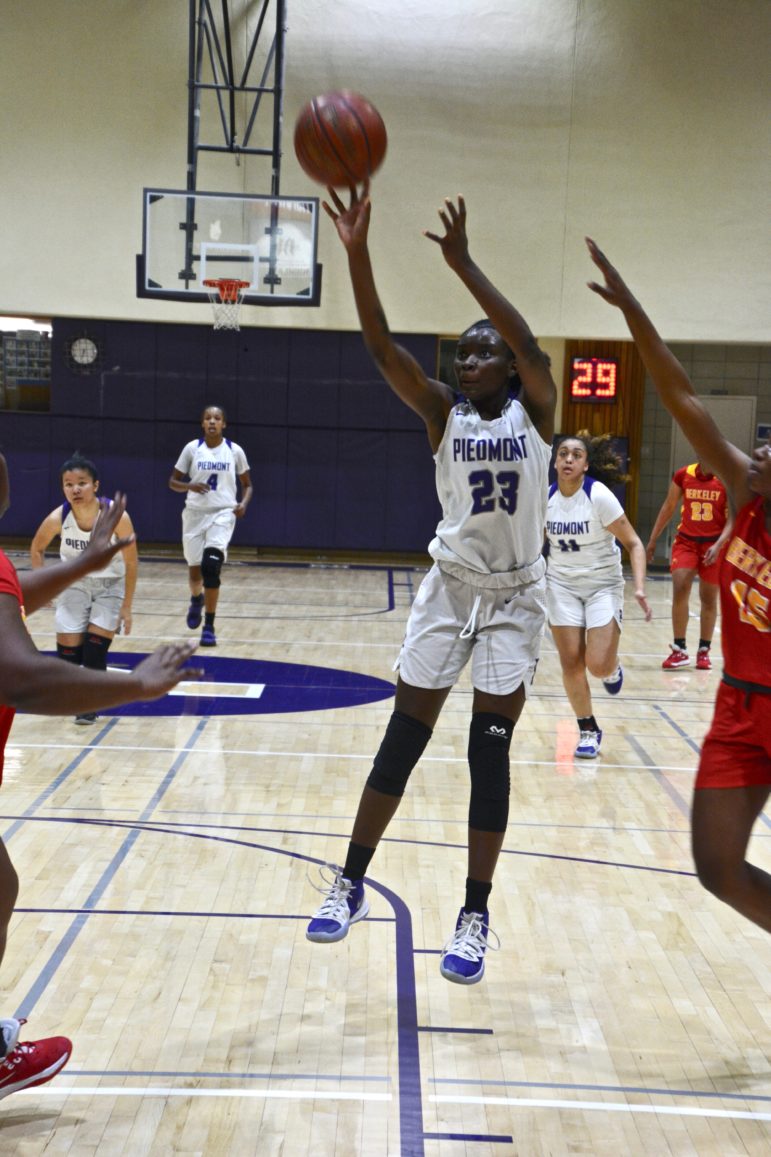 Lexie Givens led Alameda with 19 points.
The Highlanders now advance to the NCS playoffs. They received the fifth seed and will open at Ygnacio Valley on February 19 at 7 p.m. If Piedmont wins, it will face the winner of the El Molino-Lick-Wilmerding game on February 22.
Alameda was named the No. 1 seed in the NCS Division 2 bracket.
The Highlanders finished 7-3 in West Alameda County Conference Foothill Division play. Their other two losses came to Bishop O'Dowd, which made the Open Division bracket for the section's top teams.
Photos by Devon O'Shaughnessy