At the end of a beautiful day in the wine country, the Highlanders traveled to the hills west of Santa Rosa to take on the Knights of Roseland University Prep in the first game of the North Coast Section Division IV play-offs. It was worth the trip; #9 seed Piedmont left Sonoma County with a 2-0 victory and a spot in the quarterfinals against #1 seed Cardinal Newman.
The Highlanders entered the match fresh off a regular season-ending victory over Tennyson, a win that tied them with Alameda at the top of the West Alameda County Conference-Shoreline league.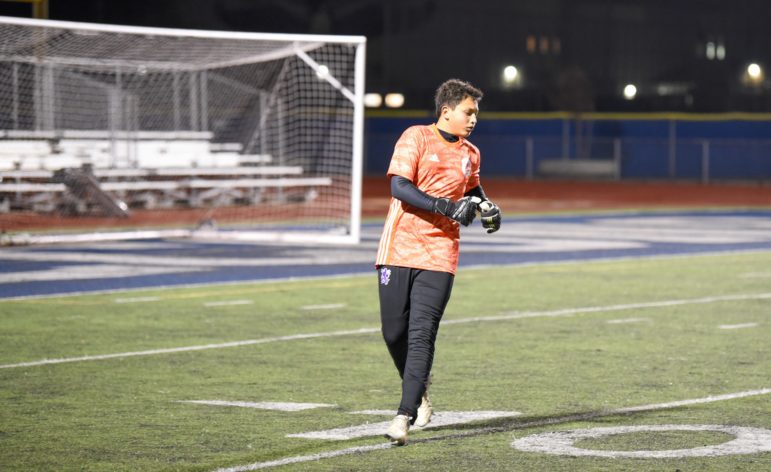 The first half started with a strong showing from the Knights, who sallied forth onto the pitch with aggressive and physical play. In the opening minutes, it looked as if the Highlanders would be outmatched.
But four minutes into the game, the Piedmont boys settled down, taking the high road with crisp passing and creative play. Once in control, the Highlanders kept control of the match through most of the first half. The Roseland University Prep side gave freshman goalie Daniel Malecki the occasional opportunity to display his skills. But a goal in the 15th minute by sophomore Connor Curtis off a feed from senior Kihiro Lambert put Piedmont up by a goal at the end of the first half.
Connor Curtis

Kihiro Lambert (22)
The second half began with Roseland University Prep again on the offensive. Several balls challenged goalie Malecki, but his brilliant saves kept a clean sheet for the PHS side.
The defensive line also stayed busy—especially senior Rico Baker and Junior Ben Marshburn, who frustrated the Knights' offense many times.
In the fifty-third minute, a cross from senior Ehlen Kokka to Curtis resulted in a second Piedmont goal, which clinched the game for the Highlanders.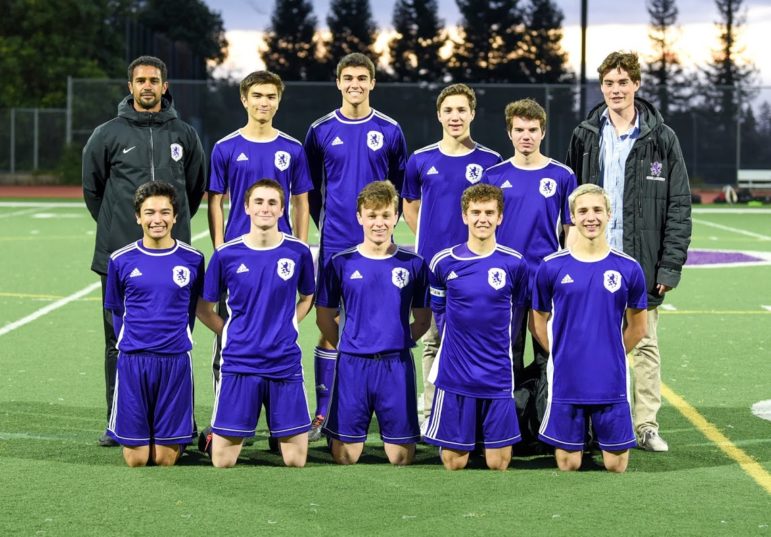 Afterwards, coach Todd Sullivan was upbeat. "The end result was well deserved," he said. "This is the best I've seen the boys play. Technically, we controlled the ball, and we cashed in on some opportunities. The other team played well and had some near misses, but so did we. The score could have been much higher."
"Now," the coach said with a smile, "if we keep having games in Santa Rosa, I'm going to have to look for a house up here."
Next up for Piedmont is a trip to top-seed Cardinal Newman, which enjoyed a first-round bye, on February 22 at 7 pm. The Highlanders played a scoreless tie against the Cardinals in November, so it's likely to be a very competitive game.
Photos by Todd Marshburn