The Highlanders delivered a dominating Senior Night performance against the Lancers on February 13, winning 2-0.  On the heels of two close losses to Hayward (1-0) and San Lorenzo (2-1), Piedmont returned to winning form in a contest where it was never really threatened

The Highlanders got on the board early in the first half with a play straight from the training ground. Conner Curtis delivered a low corner kick that was flicked on nicely by Raf Stankiewicz to Hunter Disco, who slotted the ball past the Lancers' goalkeeper. 
Connor Curtis (center)

Hunter Disco scores against Tennyson

Raf Stankiewicz
Minutes later, Piedmont capitalized on a midfield turnover to score its second goal. Hunter Disco drove down the right wing and cut the ball back to Conner Curtis at the top of the penalty area, who delivered a pinpoint strike into the side netting.

From there Piedmont was on cruise control. But for a couple of acrobatic saves by the Tennyson goalkeeper, the final score easily could have been more lopsided.

The game marked a strong end to the WACC season for the entire team, and especially so for the seniors who enjoyed the last regular-season game of their high school soccer careers.
A bagpipe procession led the seniors to the field before the game, after which each one was honored for their contributions to the team and the PHS soccer program. The ten seniors recognized were Ricardo Barker, Hunter Disco, Luca Elenteny, Holden Hinsch, Kihiro Lambert, Ehlen Kokka, James Manolis, Nico Manolis, Griffin Palmeri and Rafael Stankiewicz.

Next up are NCS playoffs, which begin on Wednesday February 19. Playoff seeding will be determined on February 16. The Highlanders hope to play at least one game at Witter Field.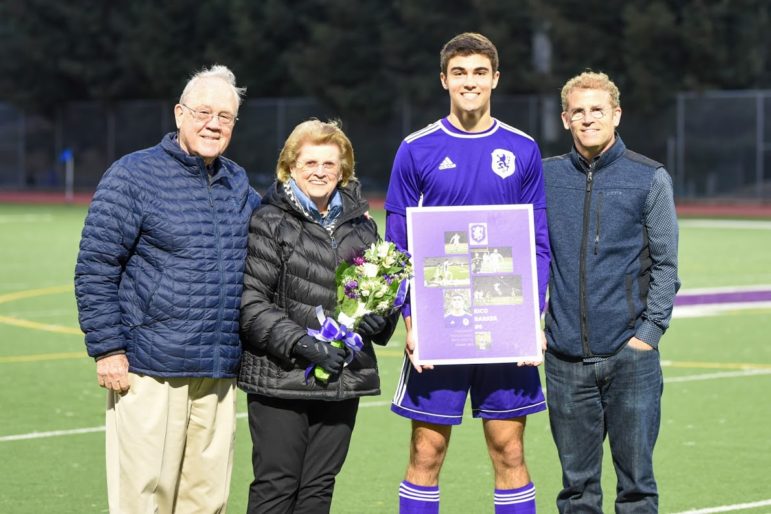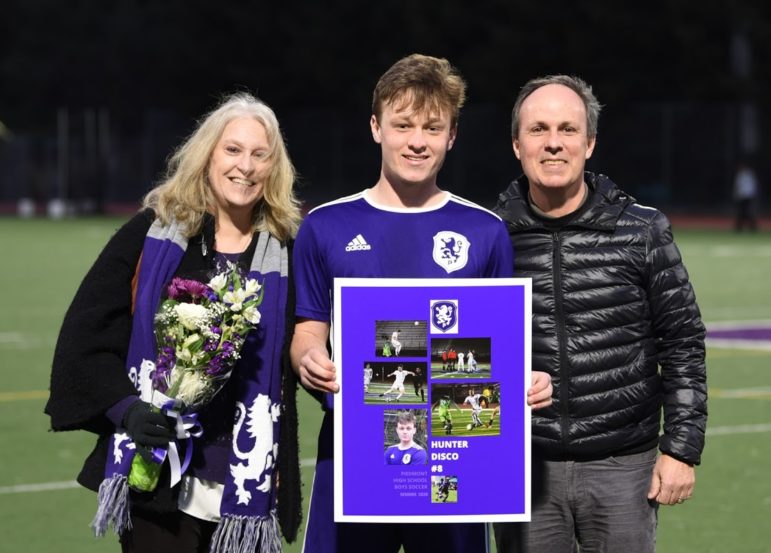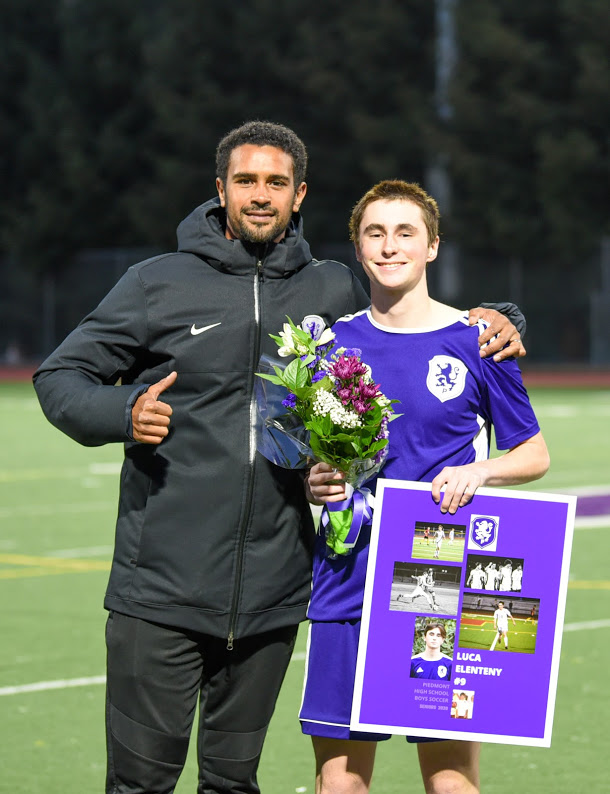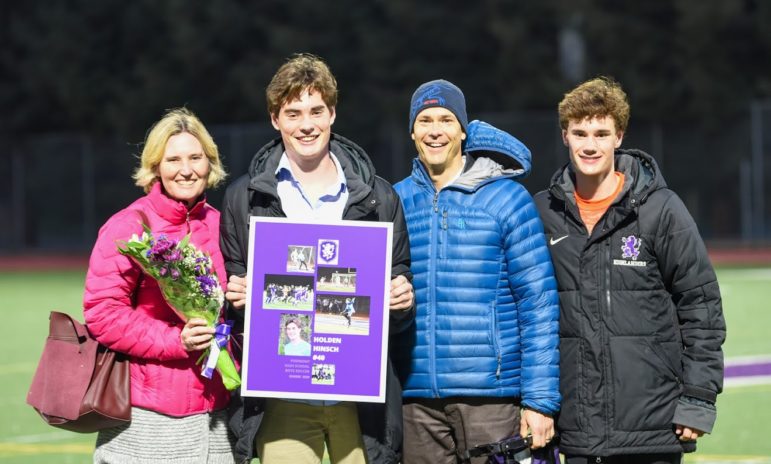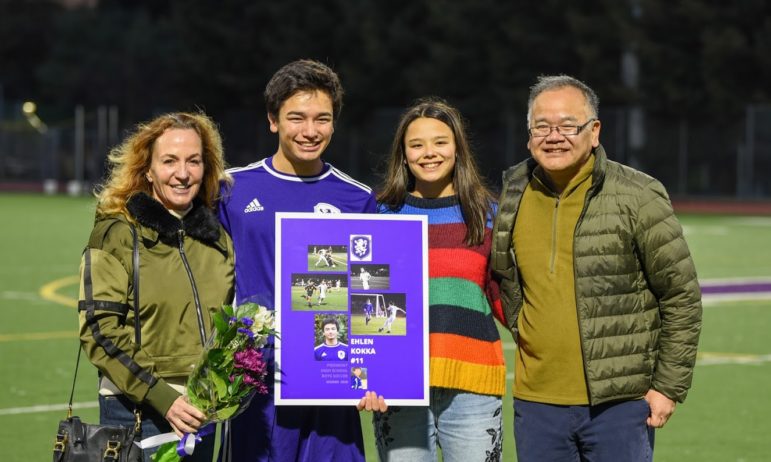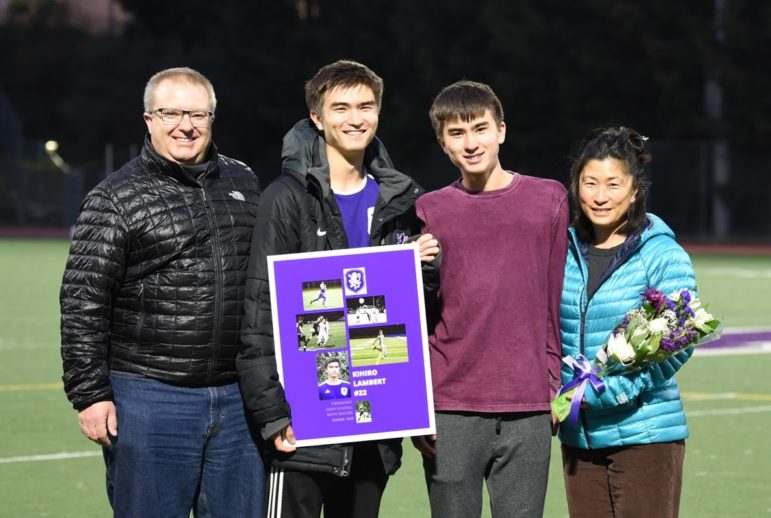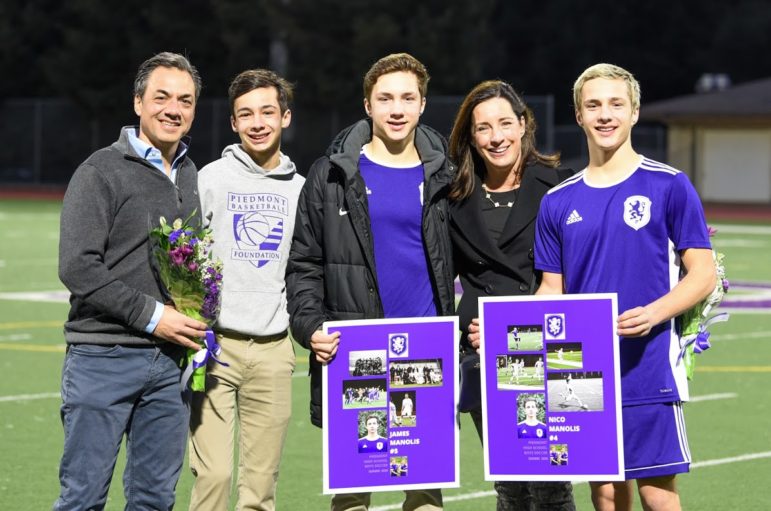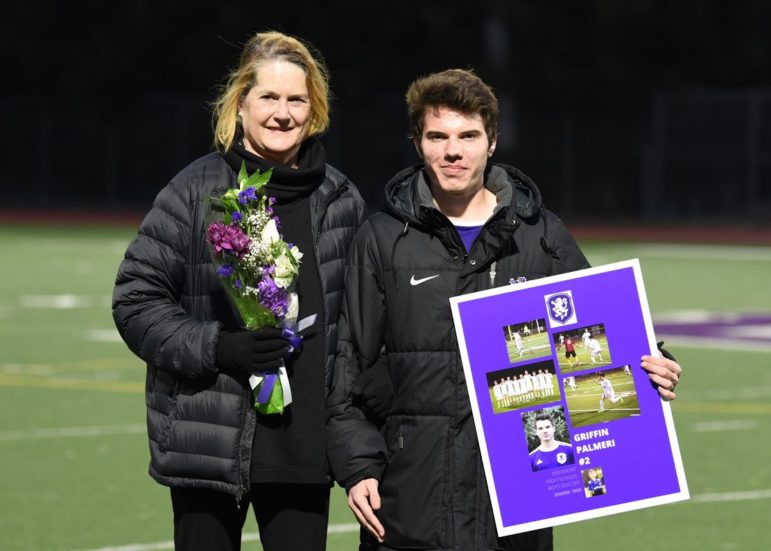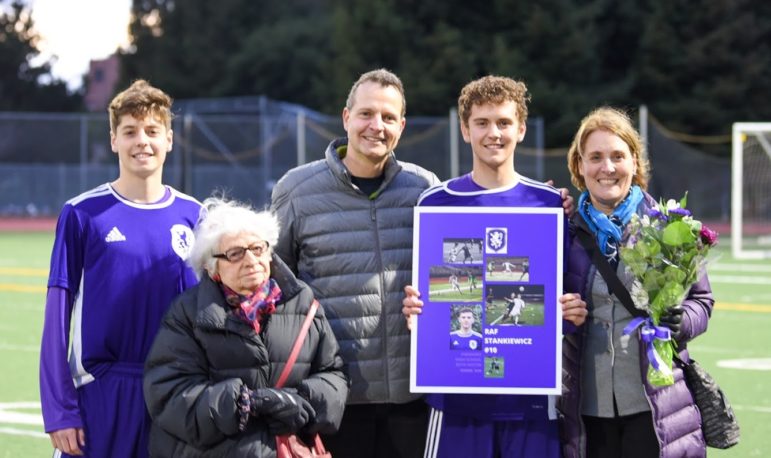 Photos by Todd Marshburn