The Highlanders qualified for the North Coast Section Division 4 championship game on February 26, defeating University-San Francisco 63-52 at home.
Piedmont will face St. Mary's in the finals on February 29 at 3 p.m at Pinole Valley High School. According to the NCS basketball archives, it is the first championship game Piedmont has made since 1929, when the Highlanders lost to Palo Alto, 25-21. Piedmont has never made the finals since the NCS playoffs were reinstated in 1975.
A year ago, the Highlanders fell to eventual champion Branson-Ross in the Division 4 semifinals, 57-32. Spencer was brought in as the new head coach, and with a plethora of returning talent, Piedmont figured to be good. The Highlanders are now 23-5 on the year, with all five losses to quality teams.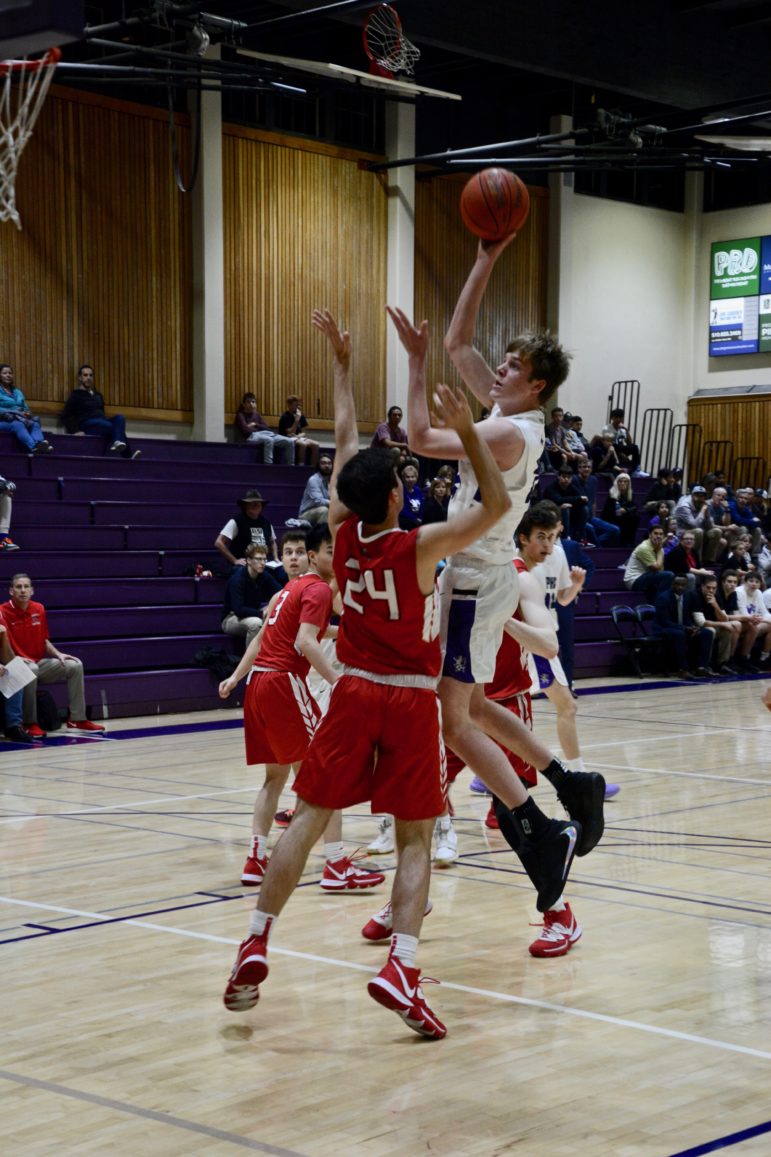 Against University, Piedmont led from the beginning, scoring the game's first four points. The Highlanders opened up a double-digit lead in the second quarter.
However, the Red Devils rallied late and cut the lead to 55-52 with two minutes left in the fourth quarter. After a timeout, Luke Harris scored for Piedmont. Harris then stole the ball and made a layup. On the next University possession, Barrett blocked a shot. Just like that, the Highlander had control of the game.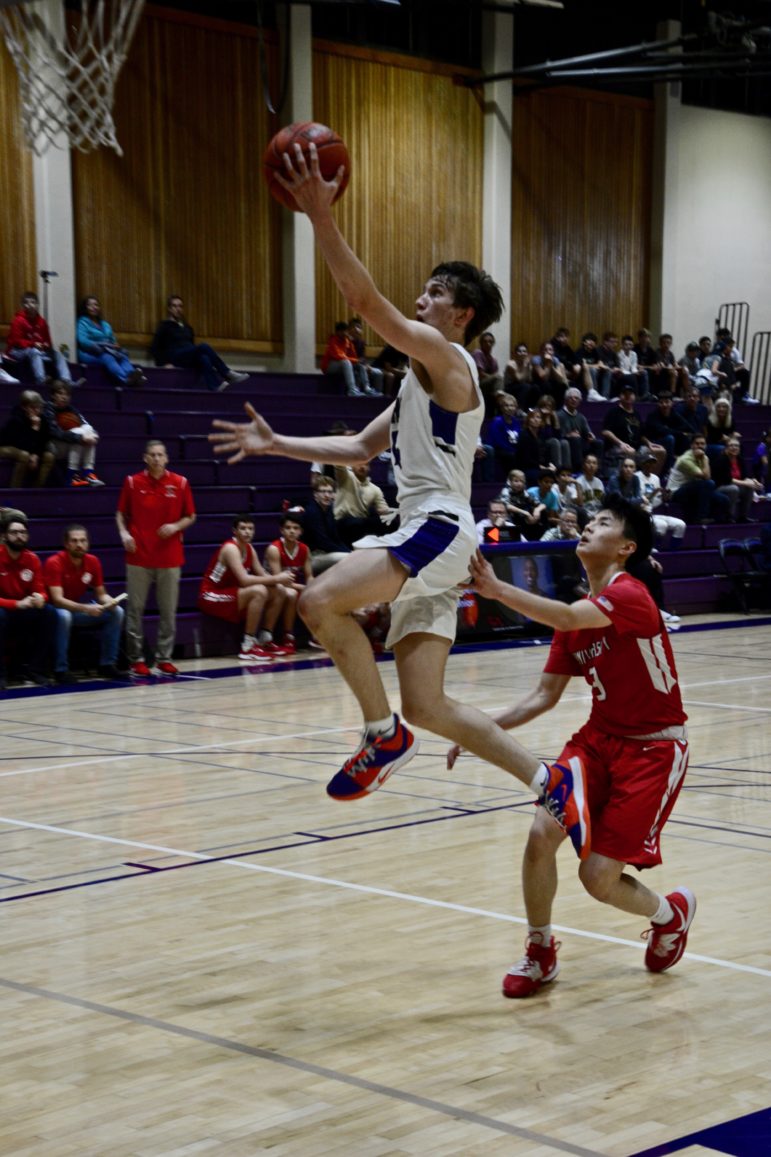 "It's always fun to play in those close games," Barrett said. "If you look back on our wins this year, we haven't that many close wins. It's good to get another chance like that in a close game because obviously in the playoffs, most games are going to be close."
Said Piedmont coach Ben Spencer, "I thought we came out pretty strong, made some pretty good shots. We were trying to get to the rim against them. We got backdoor cuts. I thought offensively we were really patient. They play great defense, they always help. We made enough shots in the first half to get that lead."
Paul Davies

DaRon Benson
"But then there was that two-minute stretch when they went on an 11-2 run and cut the lead to three," Spencer added. "Our boys, they've been in big games like that all year. We've sort of thrown those games away. Bishop O'Dowd, we had a lead, Branson we had a lead, San Leandro, we had a lead twice late. I think all those losses against teams in conference really helped us tonight."
Luke Barrett had another huge game, scoring 15 points, grabbing 10 rebounds, blocking four shots, handing out three assists, and recording two steals.
David Kisieu

JoJo Murphy (5, right) and Luke Barrett (23)
Harris finished with 14 points. Jojo Murphy had 15 and David Kisieu added 11.
Christian Heng led the Red Devils (22-8) with 16 points. Charlie Kennedy scored 12.
Said Murphy, "It was a good team win. Everyone worked hard on D. They were really well-coached. They weren't oversized like we were used to in league. They were a similar team to us."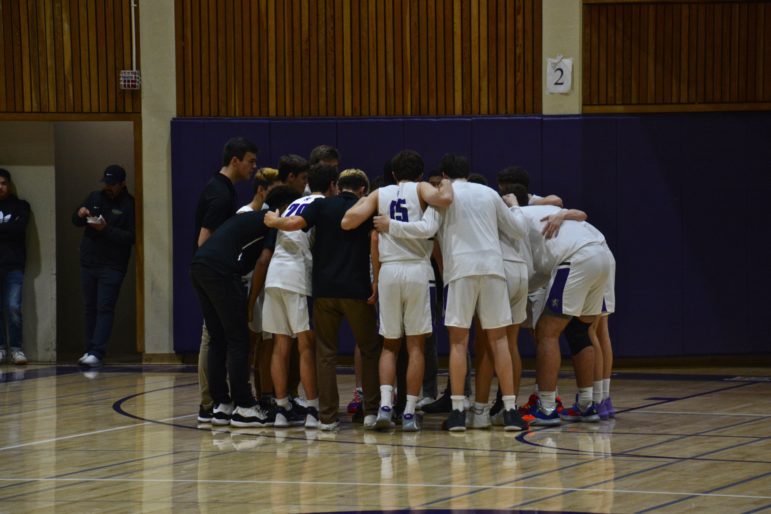 Spencer called a timeout when University cut the lead to three, and Murphy said that timeout was a key moment.
"We came into the timeout, coach Ben told us to work hard for two minutes, and that's how we secured the W."
Photos by Devon O'Shaughnessy and video by Ken Evans