The #1 seed Highlanders earned an easy 87-63 win over #8 seed Eureka in the second round of the North Coast Section Division IV tournament. They face #4 seed University-San Francisco in the NCS semi-finals on February 26 at 7 pm.
Piedmont started fast against the Loggers, jumping out to a 9-2 lead with Luke Harris scoring seven. The first quarter ended with the Highlanders leading 19-11.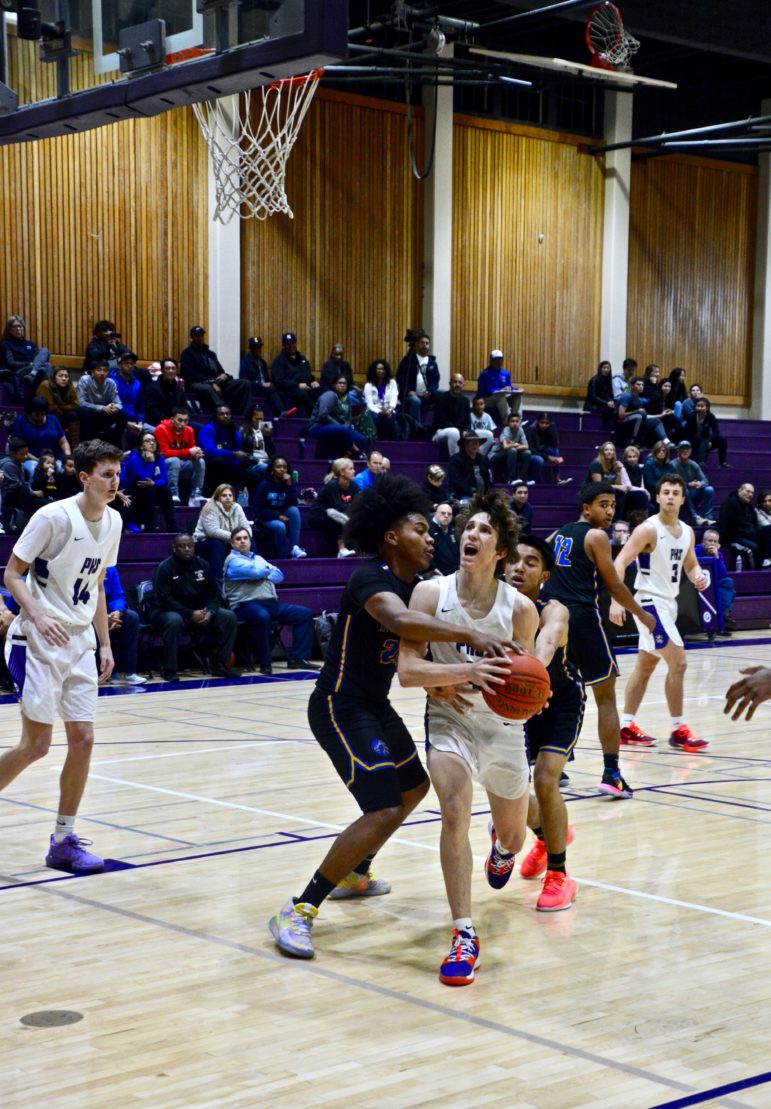 Luke Barrett electrified the crowd with a dunk early in the second quarter, but Eureka hung in, cutting the deficit to 23-18 with six minutes left in the half.
It was all Piedmont from there. Tough inside and outside defense led to a parade of fast-break layups (and another Barrett dunk). Midway through the third quarter, the Highlanders led 64-26, having gone on a 41-8 run.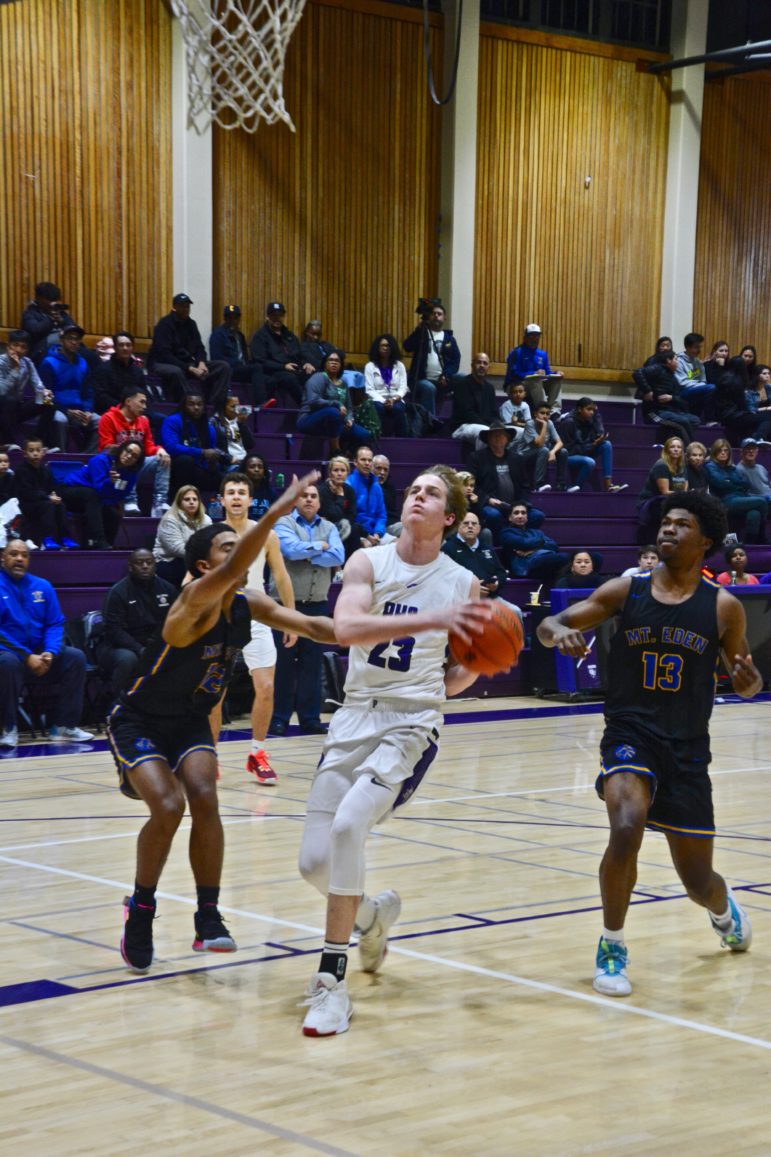 They coasted to the final 24-point margin of victory, and Piedmont's whole roster got to play, including several JV call-ups.
"I thought we played great," said coach Ben Spencer. "Our scout and game plan was executed by the team perfectly. We wanted to defend and rebound so we could get out and run. We did all of those things well from the start. We hadn't rebounded very well in our last five games, but I thought we did a really good job on the boards last night, which led to easy transition points."
Paul Davies

Patrick Selna

JoJo Murphy
Harris finished with a game-high 22 points on 9 of 10 shooting. Barrett had a strong all-around game with 19 points, seven rebounds, four assists, and three steals. Paul Davies also displayed his versatility, scoring 10 points and recording seven rebounds, four assists, and three steals. Jojo Murphy dished out seven assists, and Patrick Selna pulled down nine rebounds.
David Kisieu, DaRon Benson, and Owen Colbert scored six points each, Christian Hohener had four, Josh Eidam three, and Jayden Lee two.
Owen Colbert

Josh Eidam (left) and Daron Benson

Christian Hohener
Next up for Piedmont is University, which beat #5 seed Del Norte, 65-58.
Of the #4 seed, Spencer noted that "University is really disciplined and very well-coached. A lot of drive and kick. We match up really well with them, though. Just need to play our game. Defend, rebound, and run!"
Photos by Devon O'Shaughnessy & video by Ken Evans