Ciri Sawyers scored 33 points, including 16 in the fourth quarter. to help lead the Pirates to a 77-68 win over the visiting Highlanders on February 14.
Both teams are headed to the North Coast Section playoffs. Piedmont is the top seed in Division 4, while San Leandro is seeded fifth in the prestigious Open Division.
The Highlanders finished the season 21-5. All five losses came to top teams in the NCS – twice to San Leandro, twice to Bishop O'Dowd (seeded third in the Open Division), and once to Branson-Ross (the No. 1 seed in Division 3).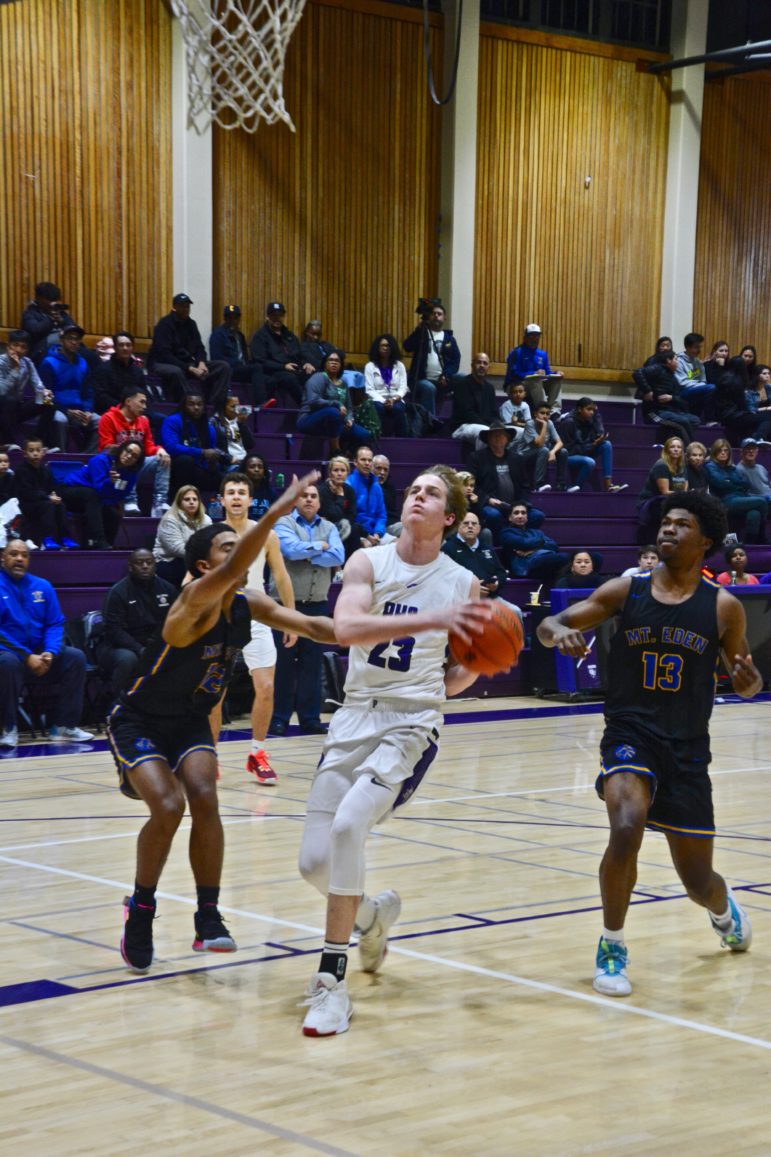 In the San Leandro game, Luke Barrett scored 24 points for Piedmont and Luke Harris added 17. Jojo Murphy returned to the lineup after an illness to score 10.
Piedmont held an 18-17 lead after one quarter, and the game was tied 29-29 at halftime. The Pirates took a 50-43 lead after three quarters. Thirteen of San Leandro's 21 third quarter points came from Sawyers and Malik Merchant.
Luke Harris

JoJo Murphy
The Highlanders had trouble matching up with Sawyers in both meetings with the Pirates. In the first game on January 29, Sawyers scored 23 points, all in the second half, as San Leandro won, 63-58.
It was no better the second time around. Again, Sawyers was dominant in the second half, scoring 23 of his 33. Merchant ended up with 20.
Now, the Highlanders prepare for the playoffs. Piedmont received a first round bye and will host the winner of the Eureka-Fort Bragg game on February 22 at 7 p.m.
Photos by Devon O'Shaughnessy