All year long, DaRon Benson had been waiting for a moment like this. The Highlanders' senior guard was a starter a year ago. This season, first-year coach Ben Spencer had Benson come off the bench. Minutes were hard to come by.
But he kept working. And on February 29, when the Highlanders needed him most in the North Coast Section Division 4 championship game, Benson came through.
"DaRon had the game of his life," teammate Luke Barrett said after Piedmont beat St. Mary's 77-66 at Pinole Valley to claim the school's first NCS boys basketball championship.
Benson was brought in early as the Panthers had gotten off to a strong start. His main task was to defend Jason Roche. Although Roche finished with 18 points, it came on seven of 21 shooting.
"I can't say enough about DaRon Benson," Spencer said. "A starter last year, limited minutes this year. He just went out and played one of the greatest defensive games against a kid who is going to play at the next level and can score. I don't think he had an easy shot. I don't think he had any basket there that wasn't challenged. You can only win if you score more points than the other team, and DaRon held him under his average and I think that's why we won."
Benson also scored nine points, including a traditional 3-point play in the fourth quarter that put Piedmont up for good.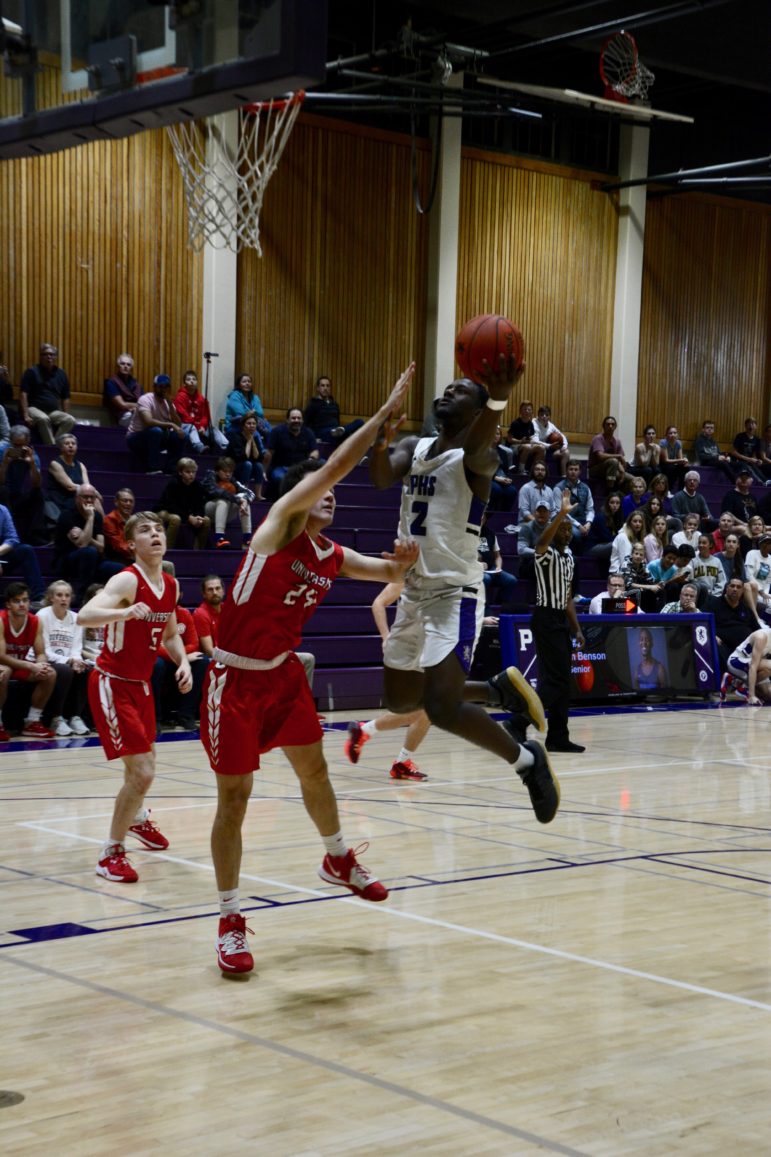 "I saw a one-on-one situation," Benson said. "Coach puts a lot of trust in me. I knew I had the advantage."
Said Luke Harris, "That was a huge shot. It took grit. It's hard to go out there and take that shot with the game on the line in the biggest game in school history. It just shows the confidence he has in himself. That was a big time shot."
For a while, it seemed unlikely that anybody in a Piedmont uniform was going to take a shot with the game on the line. St. Mary's (22-10) came out firing in the first quarter, taking a 25-14 lead. The Panthers looked a step quicker than the Highlanders (23-6). St. Mary's was forcing turnovers and controlling the boards. To wit: The Panthers made 10 of their 15 field goal attempts in the quarter. Piedmont made four of seven.
The Highlanders stayed close, however, thanks in large part to making their free throws. Piedmont converted 12 of 14 from the line and made a mini-run late in the half to cut the lead to 38-32 at the break.
But things were still not clicking on offense. Barrett had eight points but had attempted only four shots from the floor. St. Mary's was doing a good job denying him the ball, but Spencer needed his star to be more aggressive.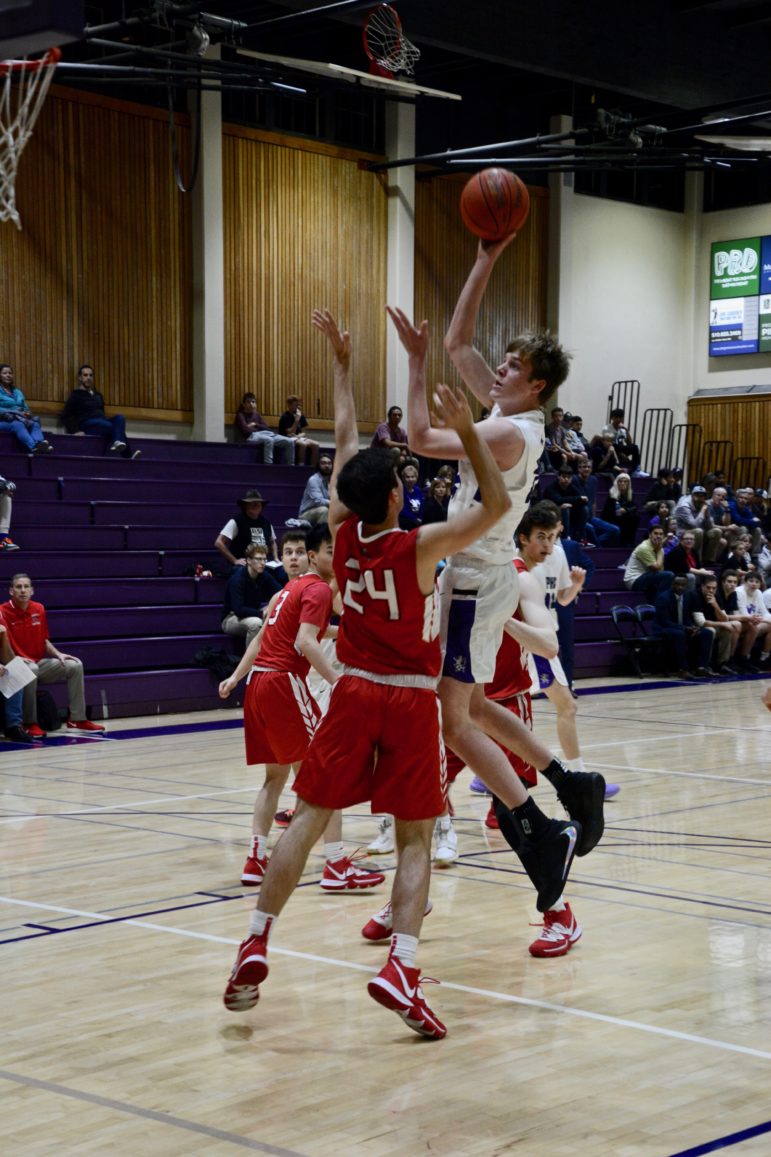 "I challenged him at halftime because in the past, against Bishop O'Dowd, San Leandro, Branson, some of the big games, he's disappeared," Spencer said. "I stopped and told him in the locker room at halftime, 'You know what, you're the best player on the court, start acting like it.'"
Barrett scored 10 points in the period, drew four fouls from Panther players, and pulled down four rebounds.
Just as important, Harris scored 10 points in the quarter, including two huge offensive rebounds he turned into follow shots.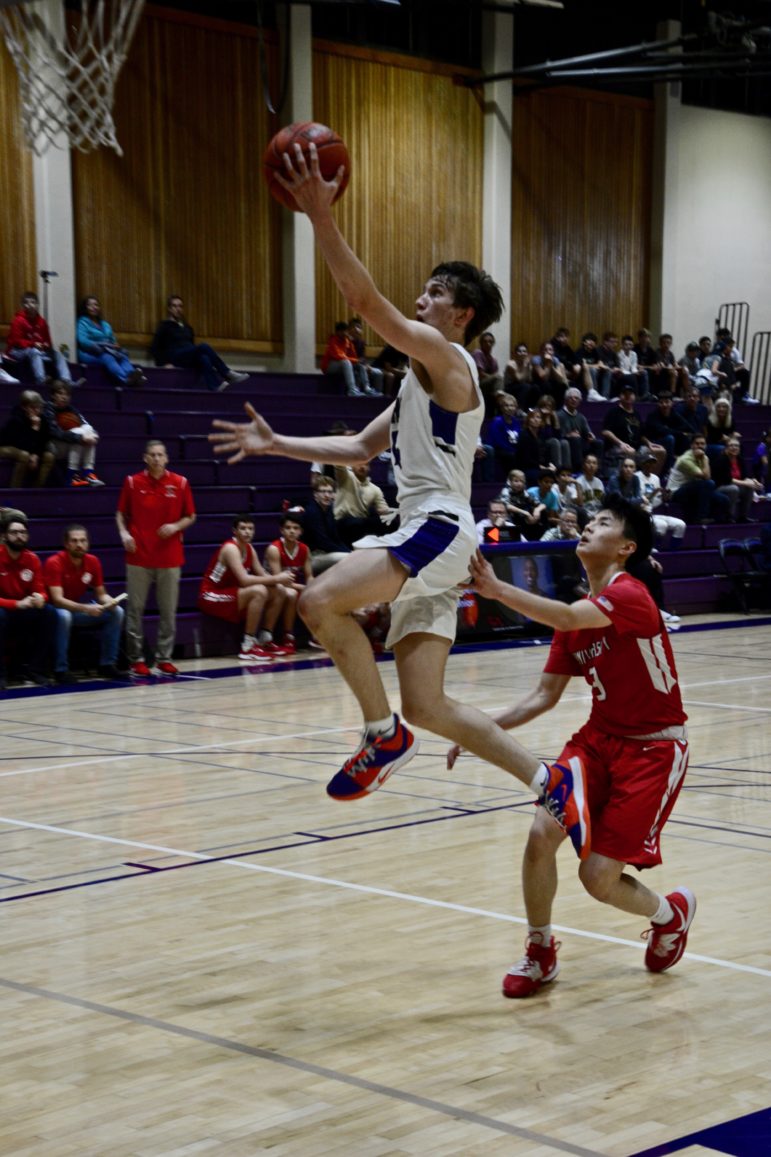 "Luke Harris, he was the big difference in the game," St. Mary's coach Rich Buckner said.
Piedmont as a whole started rebounding better – a 9-4 edge in the third quarter and 20-13 in the second half. The Highlanders got their first lead late in the third quarter, but the Panthers fought back. With about two minutes, 30 seconds left in the fourth quarter, the game was tied 64-64.
That's when Benson made his drive to the hole. Hugo May fouled him, the ball went in, and Piedmont had the lead for good.
Harris followed on the next trip down with another traditional 3-point play, and finished with a game-high 29 points. Barrett finished with 24 points, 11 rebounds, and two blocked shots. Jojo Murphy added 11 points.
JoJo Murphy

David Kisieu
Roche led St. Mary's in scoring and also had a team-high six rebounds. Leo Tilson had 16 points. The Panthers, who started the game shooting lights out, struggled in the final quarter, making just four of 15.
Now, it was time to celebrate. Harris said he had been dreaming of this moment since he was an 8-year old ball boy for Piedmont. After the game, Barrett was clinging to the pennant awarded to NCS champions while doing interviews.
"It's amazing," Barrett said. "I want to go to the gym and hang it up right now."
The smile on his face stretched from Pinole to Piedmont.
Photos by Devon O'Shaughnessy and video by Ken Evans