Jerome Johnson has been hired as Piedmont High School's football coach, the school announced on February 13.
Johnson spent 2019 as the interim coach after former coach John Trotman resigned on the eve of the season. The Highlanders went 3-7 overall, and 0-5 in West Alameda County Conference play.
Johnson beat out eight other candidates, according to Piedmont athletics director Alphonso Powell.
"I guess I'm the lucky one," the 58-year old Johnson said. "It's a good community."
Johnson said losing the interim tag will allow him to continue to build that connection with the school.
"Like any other community, you try to build that school spirit," Johnson said. "You can add a little bit more structure. You can hold kids a little more accountable. When you come into a program like I did last year, you have to build relationships. Trust has to be earned, it isn't given just because you're an adult."
He added, "Getting to know the kids, getting to know their parents, kids are getting used to discipline. They want to hold each other accountable. It gets us to a point where we can raise the bar."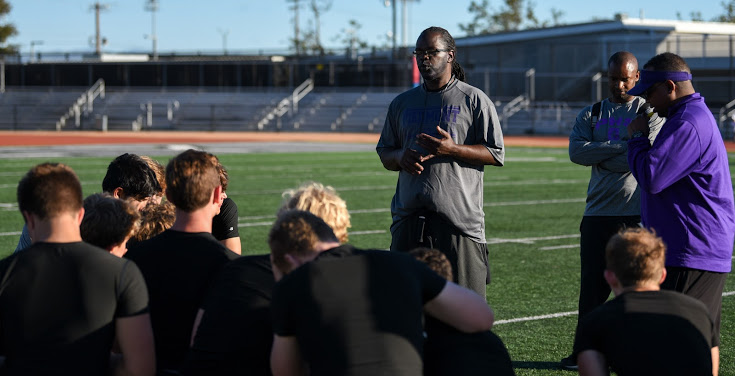 Powell said in a statement, "It was a tough decision with such a talented pool of applicants. Johnson was selected because of his experience, ability to connect with athletes, and his relationships with the current football staff. We are looking forward to building a championship varsity program in the years to come."
Despite his interim status, Johnson has been a presence around Piedmont since the end of the football season. He has been running an off-season weight program, and has also been seen in the gym at basketball games.
Johnson was hired prior to the 2019 season as Piedmont's defensive coordinator before Trotman's departure. He has been an assistant coach at McClymonds and Bishop O'Dowd in recent seasons, including being on staff when McClymonds won the California Interscholastic Federation Division 5-A title in 2016. He also served as director of operations at Contra Costa College, and has been an assistant coach at Granite Bay High School, one of the top programs in the Sac-Joaquin Section.
Copying the success of the Sac-Joaquin Section with a vibrant youth program is one of Johnson's goals.
"Part of my vision is to help start a new flag football in Piedmont," he said. "Maybe a Pop Warner team. One thing about the Sac-Joaquin, that concept has been around forever. All those programs have been doing this for a long time. Some parts of the East Bay, they are so far behind on this concept. I don't understand why."
He also said he will go around to the elementary schools in an effort to convince kids and their parents to sign up with the programs.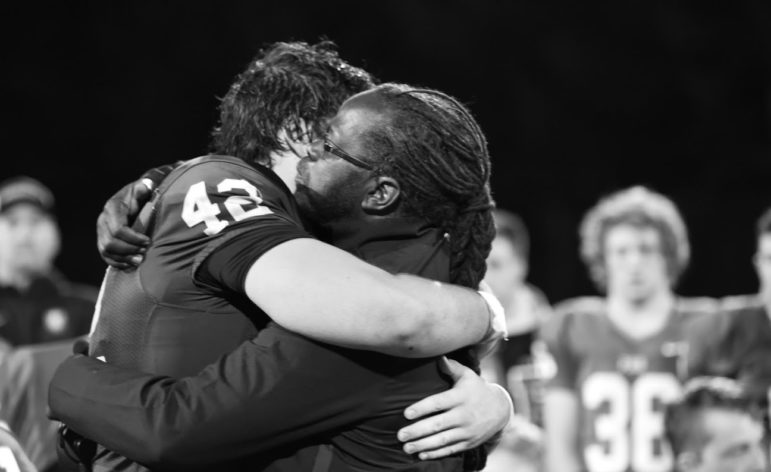 Johnson acknowledged that some parents have safety concerns. He said his staff teaches a safer brand of football, using USA Football's "Heads Up" program.
Mainly, Johnson is ready to keep working to build up the Piedmont High School program.
"It's a three-year process," he said. "You can win, but if you want something sustainable it takes about three years. I'm excited about getting through the process and trying to build a long-lasting program. Just go Highlanders, that's what we're trying to do."
Photos by Todd Marshburn