Josh Eidam normally comes off the bench for the Highlanders. But the senior guard got a start on February 12 when Piedmont held senior night at its final regular season home game.
Eidam took full advantage, scoring 15 points on five-of-10 shooting from 3-point range to help defeat Berkeley, 99-56.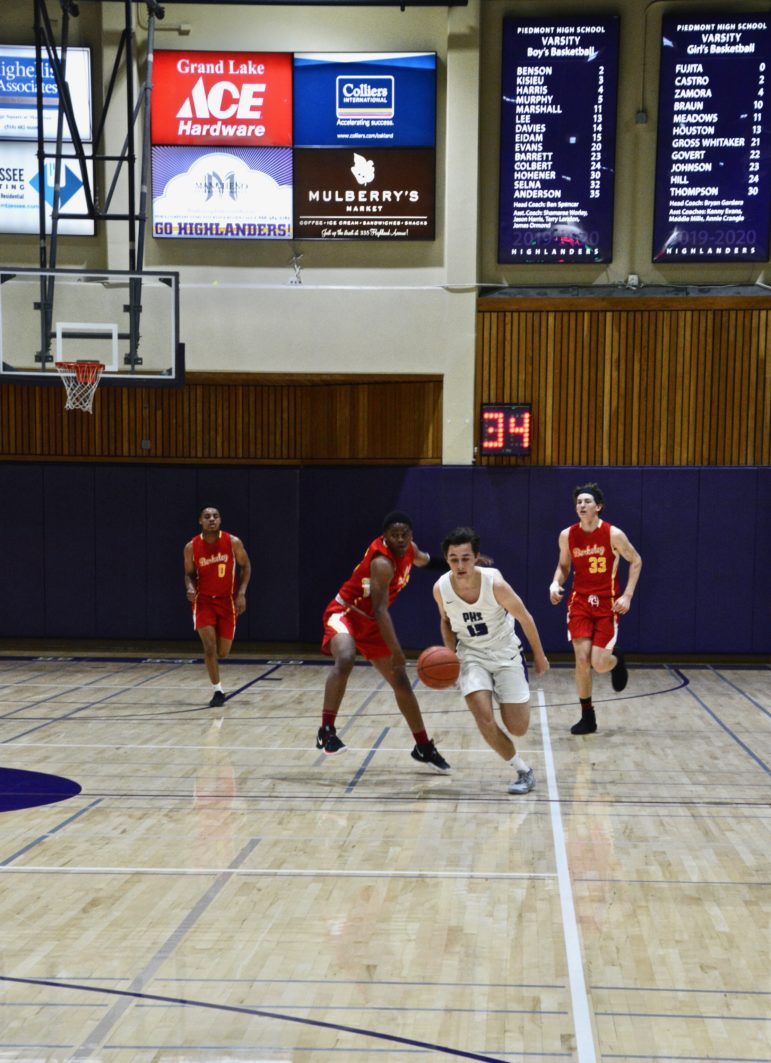 "Very fun," Eidam said. "Coach told us from the beginning, 'Just go out there, do you.' We were all just really amped up. It's kind of crazy how quick the season's going."
Said Highlanders coach Ben Spencer, "That's only going to help us late in the season. Josh is another incredible weapon. I told the guys all season, it's tough when you're so deep and so talented. There just aren't enough minutes to get everybody out there."
Down two players and wanting to acknowledge his seniors, Spencer started a lineup of Luke Barrett and four players who usually come off the bench: Eidam, DaRon Benson, Jayden Lee and Christian Hohener. Barrett was his usual self, scoring 19 points in three quarters of work while pulling down six rebounds. Eidam grabbed 11 rebounds. Benson scored 13 points with six assists and five rebounds. Hohener had 13 points, including three 3-pointers to go along with a pair of rebounds and a pair of assists. Lee didn't score, but had two assists and two rebounds.
Owen Colbert

Christian Hohener

DaRon Benson
Piedmont led 23-18 after one quarter and then blew it open, outscoring the Yellowjackets 27-9 in the second quarter. Benson scored seven of his points in the period. The only doubt was whether Piedmont would get to 100 points after the Highlanders scored 39 in the third period.
Junior Luke Harris, who normally would start, came off the bench to score 25 points with seven assists. Senior Owen Colbert came off the bench to score six points, as did senior Paul Davies, who normally starts. Senior Patrick Selna scored two points off the bench and grabbed 11 rebounds.
Luke Harris

Paul Davies

Patrick Selna
Berkeley's Jamir Thomas scored 25 points, but needed 25 shots from the floor to get there thanks to the Highlanders defense. No other Yellowjacket reached double-figures.
Sophomore Jojo Murphy did not play due to illness. Senior David Kisieu had to sit out after drawing a flagrant foul in Piedmont's February 7 win at Castro Valley.
Piedmont is now 21-4 on the season, and 6-3 in West Alameda County Conference play. The Highlanders finish the regular season on February 14 at San Leandro at 7 p.m.. Two days later, the North Coast Section will announce its playoff brackets. The Highlanders will likely be one of the top seeds in Division 4. Playoffs will open February 18-19.
A pregame ceremony was held to honor Piedmont's nine seniors.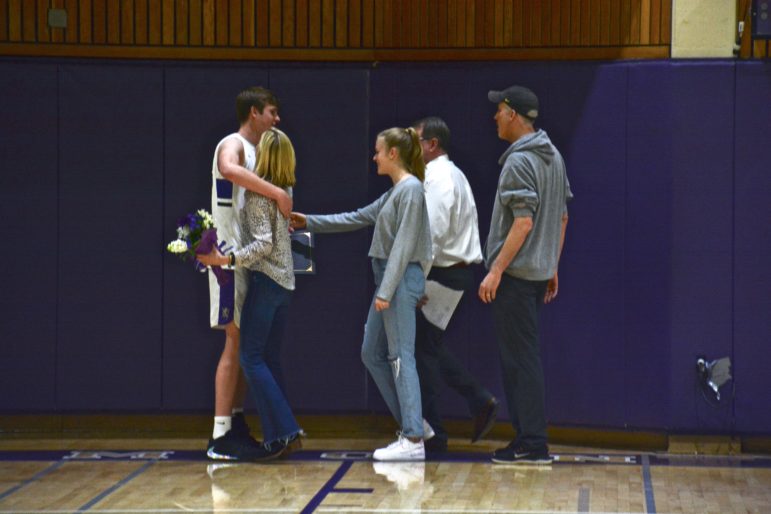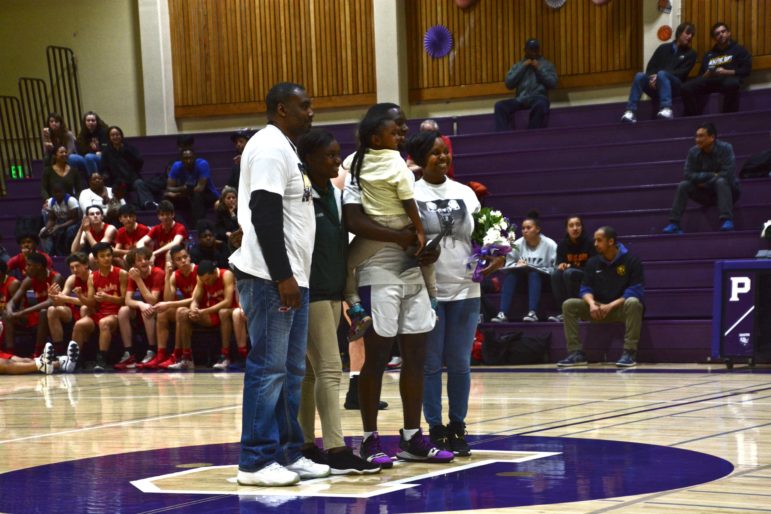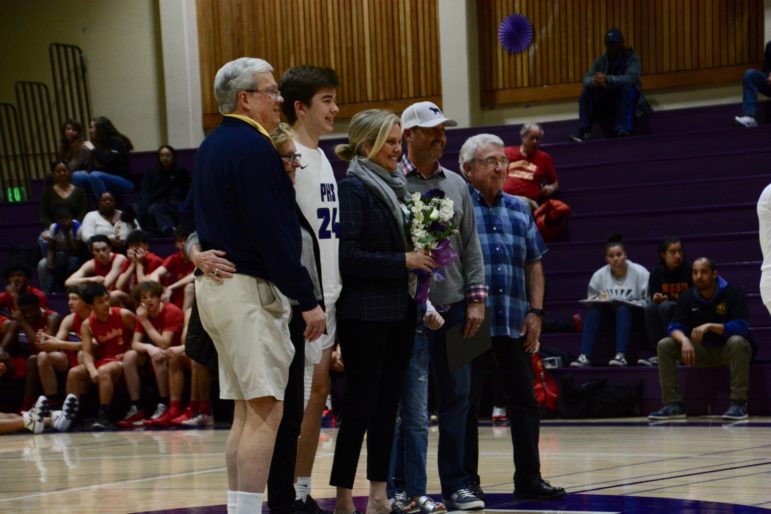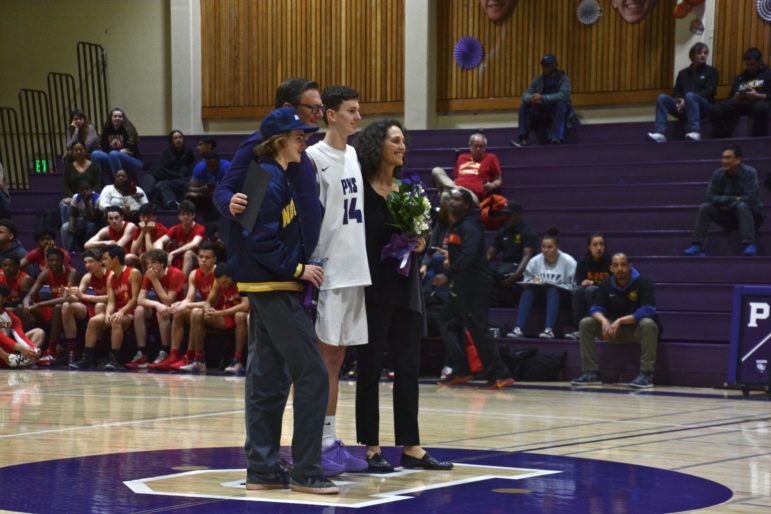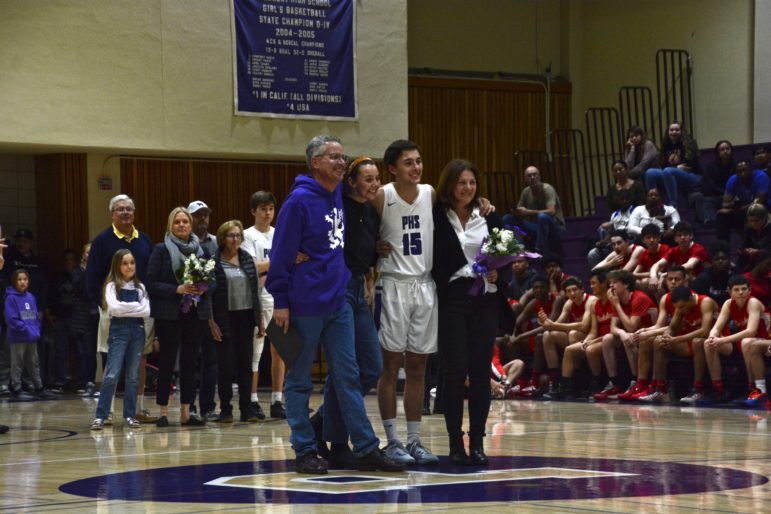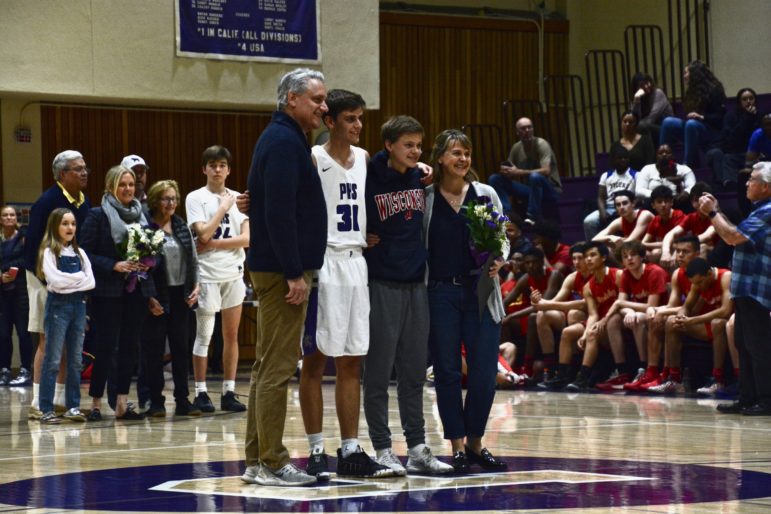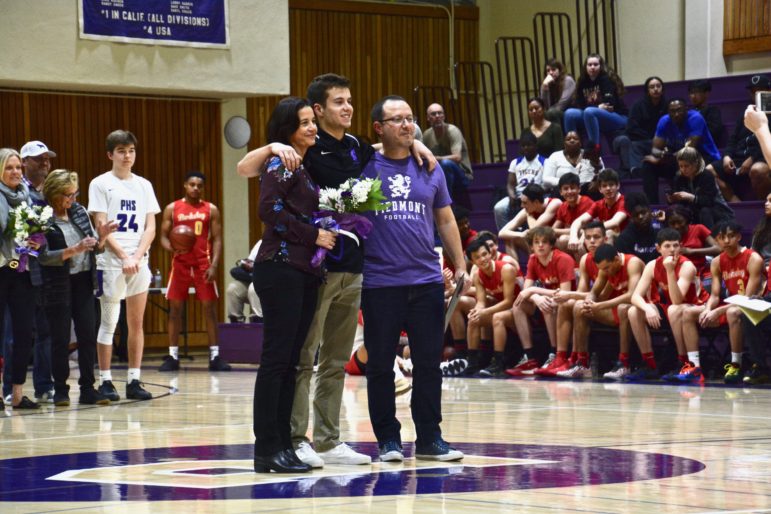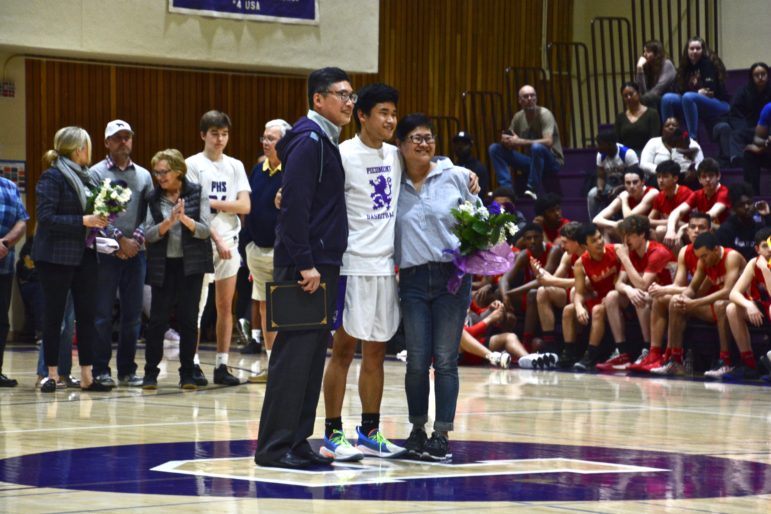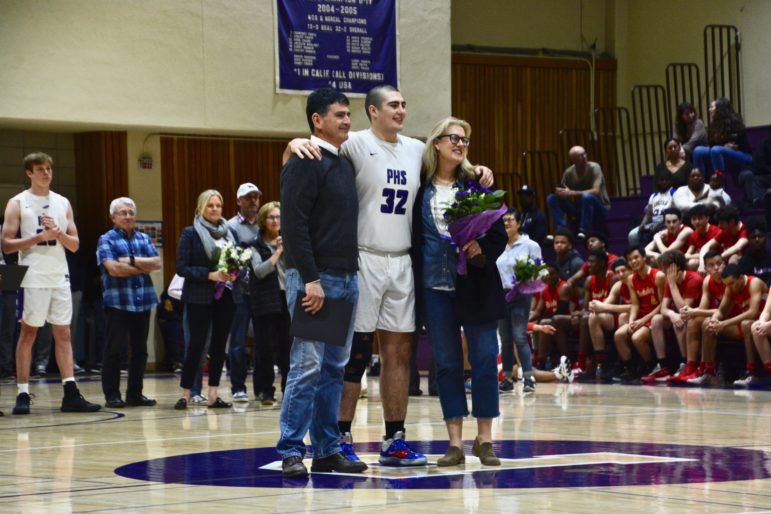 Photos by Devon O'Shaugnessy