Fiona Hunter scored a hat trick and Amanda Becker had a goal and an assist as the Highlanders had an easy time of it in a 7-0 win at Hayward on January 28.
"We probably needed a bit of a morale boost," Highlanders coach Dan Chubbock said.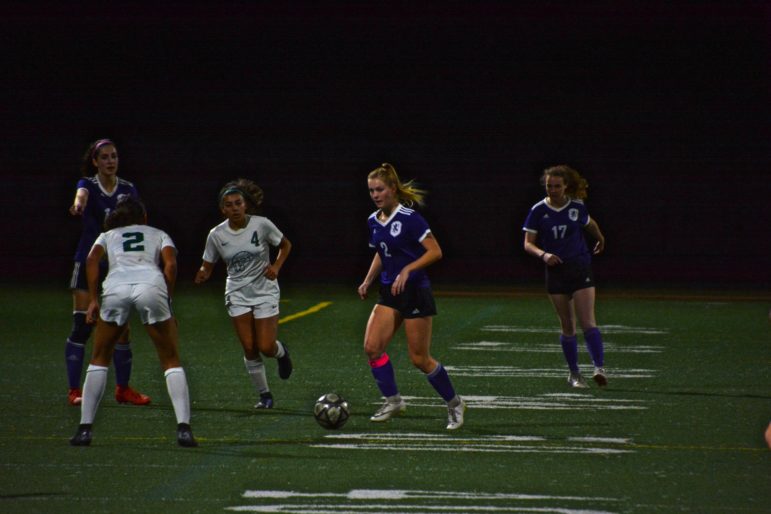 The Highlanders outclassed the Farmers from the beginning. Peri Ozsoy got Piedmont on the board in the ninth minute, firing the ball in from 20 yards out.
Becker made it 2-0 in the 17th minute when the ball popped out to her right in front and she put it home.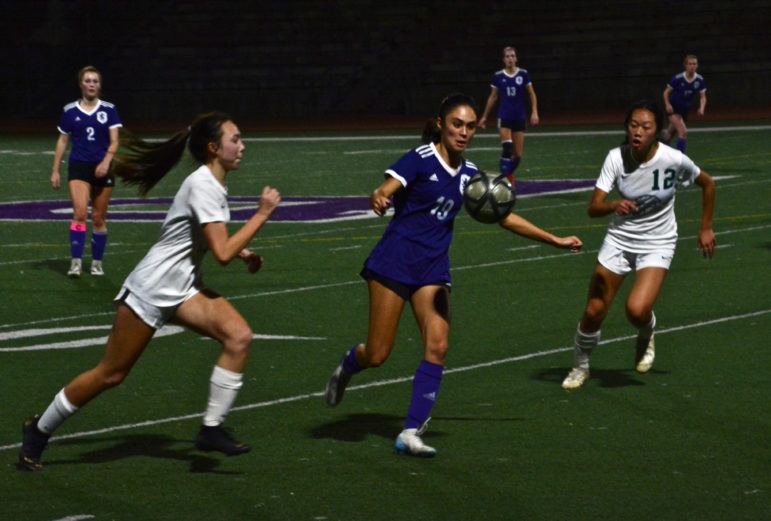 Becker won another ball and passed to Hunter, who took a long run and scored to make it 3-0 in the 22nd minute. Ceci Brien had a nice run to the goal and scored in the 29th minute. That made it 4-0, and the rout was on.
Hunter scored in the 33rd minute, then took a cross from Ashley Nelson in the 35th minute for her third goal. Nelson scored off of a pass from Zozo Tahawi in the 45th minute for the final goal of the game.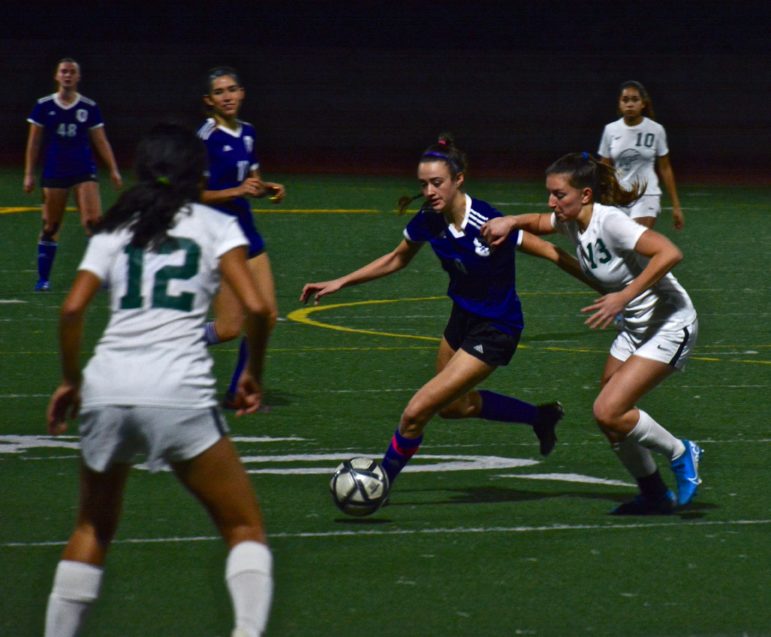 Piedmont finished with 20 shots to just 11 for Hayward.
"There was space in the middle," Hunter said. "They were kind of overloading one side. So I stayed in the middle once people switched and was generally open. So penetrating when there was space worked really well, too."
Said Becker, "I think there was a big gap in the defense. I was just taking that extra touch and getting my head up and finding Fiona, who I know can dribble around every single player."
It was a busy week for the Highlanders. They lost at home to Alameda on January 27, 5-3. On January 30, they fought to a 3-3 tie at Arroyo. Piedmont is now 1-1-4 against West Alameda County Conference opposition, and 4-4-4 overall. The Highlanders have tied all three of their matches against WACC Foothill division competition as they prepare for their second time through the divisional rivals.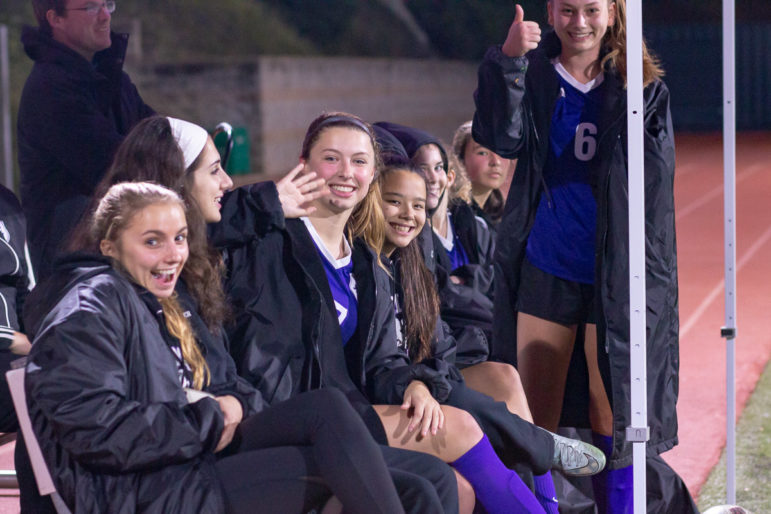 "We haven't had a practice in over a week," Chubbock said. "Just because it's been game after game after game and we were trying to get some recovery time in."
Piedmont next hosts Bishop O'Dowd on February 7 at Witter Field. The match is scheduled for 6 p.m.
"We had a bit of a rough start of the week," Hunter said after the Hayward game. "We've had a lot of consecutive games and not a lot of practice time, so having time to just play and work on the basics and the smaller things playing out of the back was really nice. People who normally don't play as much got a lot more minutes (against Hayward), so it's nice to have them get in a game and get goals, too."
Becker agreed.
"I think having practice is good," she said. "We need to team-build and work better together and really connect passes."
Hunter said the team is working to get better in the final weeks of the regular season and heading towards the North Coast Section playoffs.
"The drive and the energy that we need to put in to get to every single ball and put every single shot we have away," she said. "It's funny because we used to be the underdogs my freshman year because no one expects us to win. We built it up the past couple of years and that's been cool and I think this year everyone on this team wants to go far in NCS. Big plans."
Photos by Devon O'Shaughnessy and Julie Reichle