The Highlanders had a very happy holiday season, winning all four games at the McQueen Elite Challenge on December 26-28 at McQueen-Reno.
Nakilah Johnson was named the Most Valuable Player of the event and Maddie Meadows was named to the all-tournament team.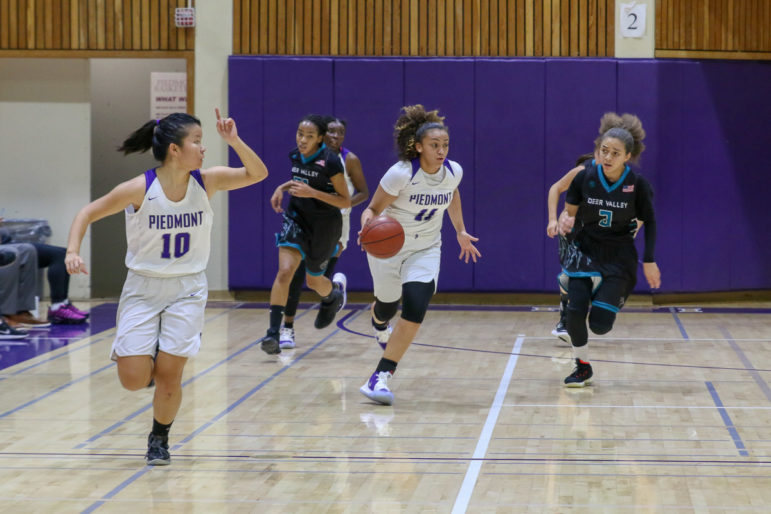 The Highlanders are now 9-2 on the season.
Piedmont opened up with Nevada Union-Grass Valley on December 26. The Highlanders had a 16-12 lead after one quarter, then broke open the game in the second quarter. Freshman Trinity Zamora scored 11 points in the period as Piedmont extended the lead to 40-27 at halftime.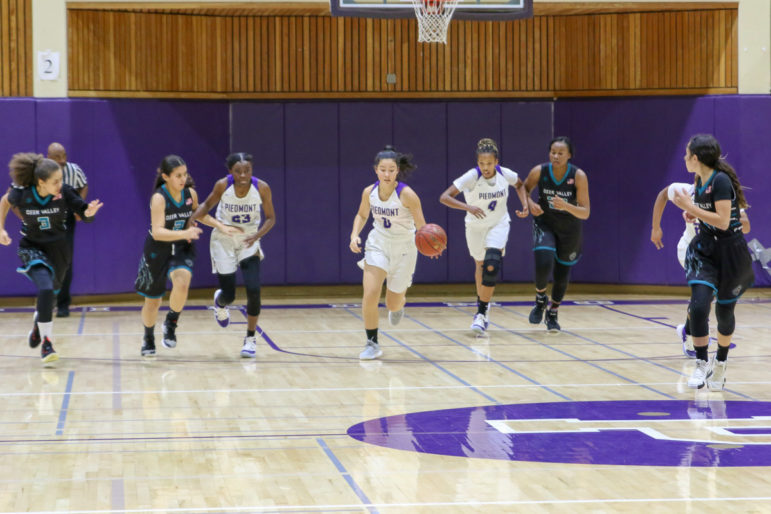 Zamora finished with 13 points and 14 rebounds in the 62-34 win. Johnson had 22 points, six steals, five rebounds and four assists in the victory. Meadows had nine points and six rebounds.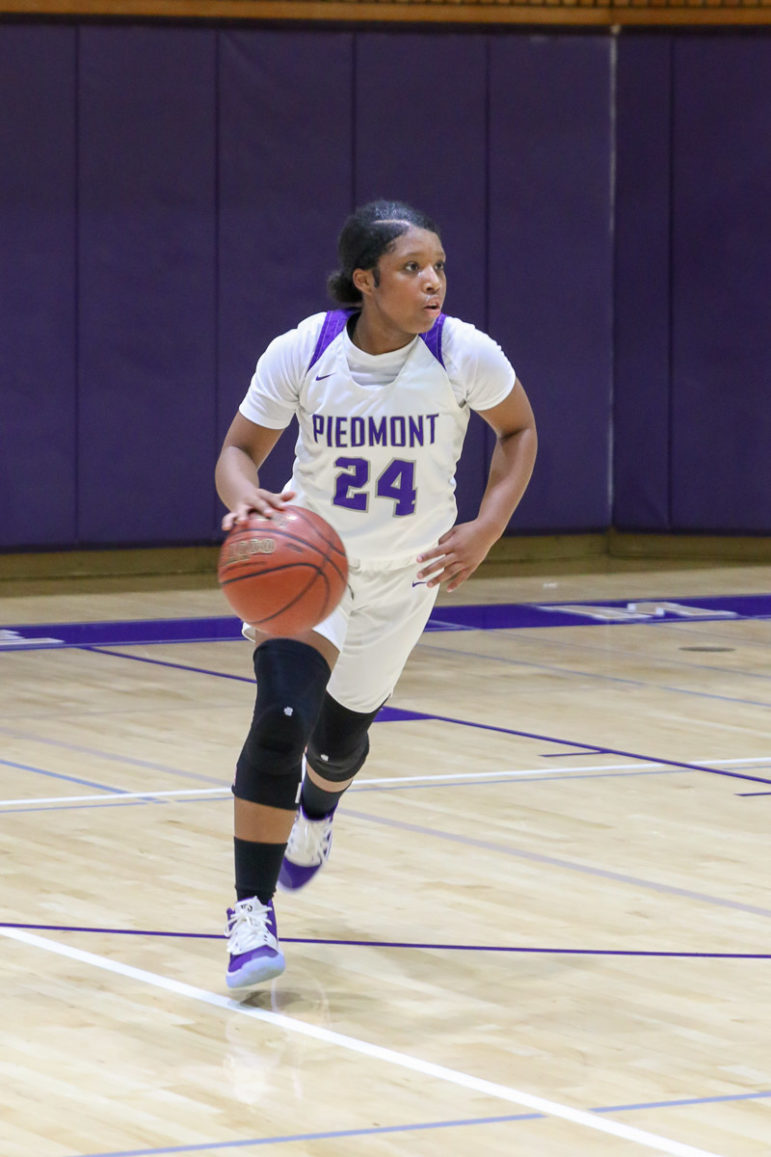 The Highlanders played two games on December 27. In the afternoon, they defeated Lowry-Winnemucca (Nev.), 70-53. This time, Piedmont jumped all over the Buckaroos from the get go, building a 19-5 lead at the end of the first quarter. Again, Zamora was a key, scoring nine of her 20 points in the first quarter. She also had 15 rebounds, six assists, and six steals in the game. Johnson finished with 24 points, eight rebounds, seven steals and four assists. Maddie Hill had 13 points for Piedmont.
Jovi Kuskie scored 22 for Lowry.
That evening, Piedmont doubled up on Reno, winning 64-32. Again, the Highlanders got the lead early and ran away. Meadows scored nine of her 21 points in the first quarter as Piedmont took a 23-9 lead after one. Meadows also had six rebounds. Johnson scored 15 points, grabbed 10 rebounds, and had five steals. Zamora scored 13 points and pulled down eight rebounds to go along with two steals. Josie Gross-Whitaker added four rebounds.
Adia Walker led Reno with 14 points.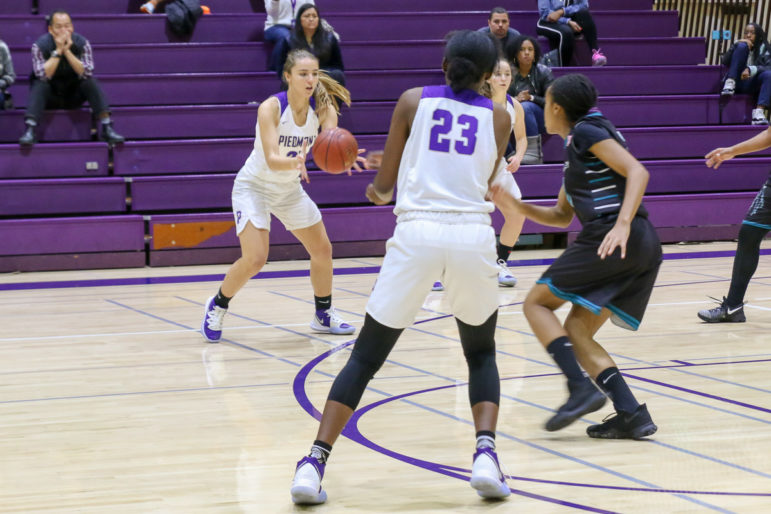 On December 28, Piedmont jumped all over the host school, beating McQueen, 54-21. Again, it was decided early. Zamora scored 10 points in the first quarter as the Highlanders took a 21-4 lead. The Lancers never broke double-figures in any quarter in the game. Zamora finished with 27 points, 10 rebounds and four steals. Johnson scored 14 to go along with six rebounds, five steals, and three assists. Victoria Houston had nine steals, six rebounds and three points. McQueen was led by Arizana Peaua's 10 points.
Photos by Julie Reichle