The Highlanders improved to 11-2 on the season with two easy wins at the Cardinal Newman Shootout on January 3-4.
The Highlanders opened with a 62-21 win over Windsor on January 3. Piedmont raced out to a 17-8 lead after one quarter and rolled from there. It was 33-12 at halftime. The Highlanders finished strong, shutting out the Jaguars in the fourth quarter.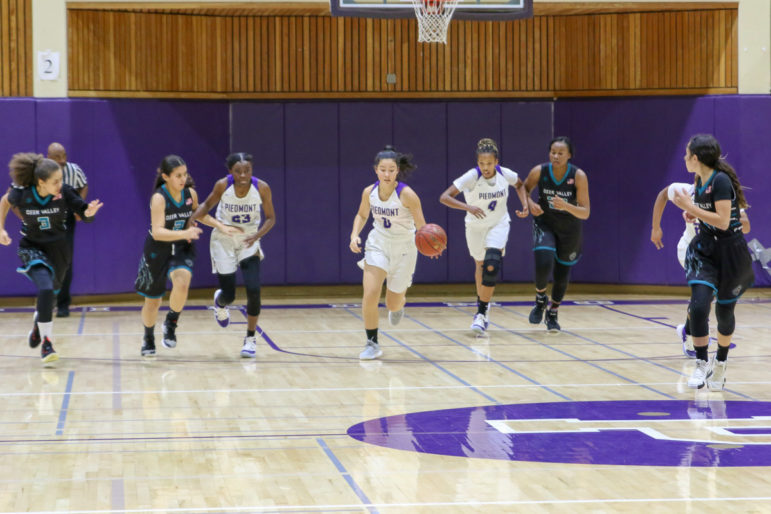 Nakilah Johnson had 18 points and 10 rebounds to lead Piedmont. She also had four assists. Trinity Zamora scored 11 and Maddie Meadows scored 10. Zamora and Meadows each had five rebounds. Maddie Hill had nine points, seven rebounds and five assists.
Meredith Gilbertson scored 10 points for Windsor.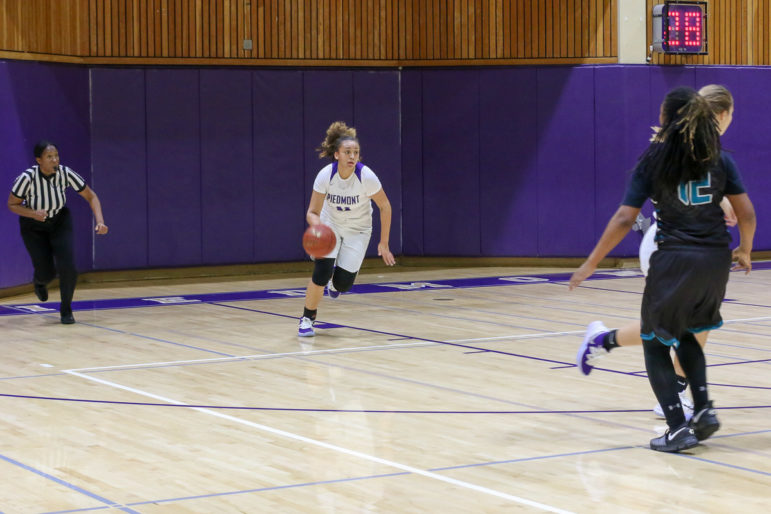 The next day, Piedmont beat Justin-Siena-Napa, 53-14. Again, it was a very quick start for the Highlanders, as they raced to an 18-2 lead after the first quarter. Hill buried three 3-pointers in the opening quarter to help get Piedmont going. It was 28-5 at halftime, and the Highlanders held the Braves to single digits in each period.
Johnson again led the way with 17 points and 12 rebounds. Hill finished with 16 points, five rebounds, and two assists. Zamora had 12 points and 13 rebounds to go along with five assists.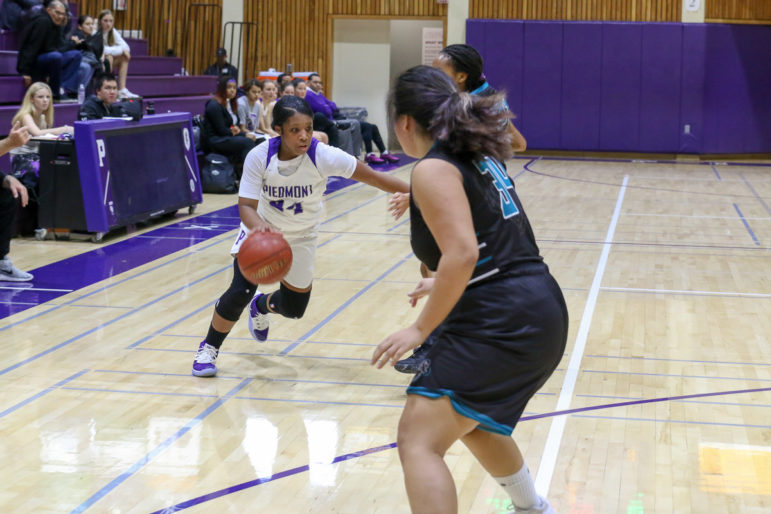 Freshman Bree Sotelo was brought up to the varsity for the two games. Against Justin-Siena, she had two steals and a rebound in her debut.
The Highlanders open West Alameda County Conference play on January 10 at home against Mt. Eden. Tipoff is scheduled for 5:30 p.m. Piedmont also added a non-league game on January 11 at home against Lick-Wilmerding-San Francisco at 5 p.m.
Photos by Julie Reichle