Lexie Givens scored six of her 22 points in the extra period to lift host Alameda to a 52-48 win over Piedmont in girls basketball action on January 29.
The Highlanders fell to 16-5, and 4-2 in West Alameda County Conference play.
"We didn't play well," Piedmont coach Bryan Gardere said.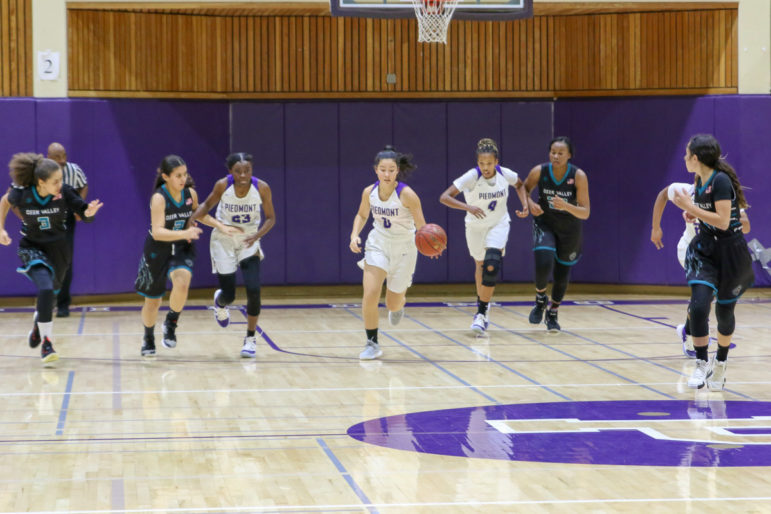 The Highlanders have certainly played better. On the other hand, they did a great job just to force overtime. The game was tight through the first half when Alameda pulled ahead in the third quarter. Entering the fourth, the Hornets led, 37-27.
Then, still trailing 39-33 with three minutes, 27 seconds left, Piedmont lost star freshman Trinity Zamora to a muscle problem in her left leg – Gardere said he didn't want to diagnose the injury, but thought it could be a charlie horse and said he didn't think it was serious.
Nakilah Johnson scored 10 of her 20 points in the fourth quarter to lead Piedmont back. Johnson tied the game in the final seconds off a pass from Charlotte Braun.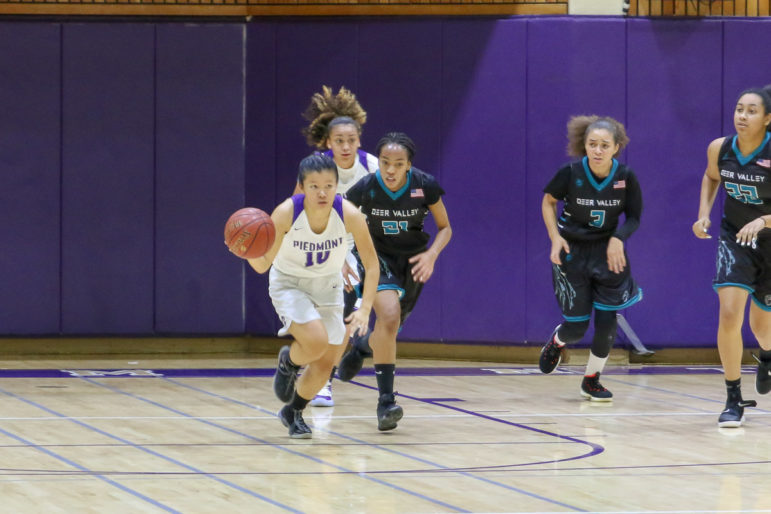 Piedmont also had to overcome foul trouble for Maddie Meadows, who picked up three fouls in the first quarter, then was whistled for her fourth with 3:07 remaining in the second. At that point, the Highlanders held a 20-16 lead after a 13-2 run bridging the first and second quarters. Meadows ended up playing most of the second half and overtime, and never fouled out.
Johnson finished with four rebounds, four steals, and a blocked shot. Zamora ended up with 11 points and five rebounds in her limited play. Meadows had seven points and six rebounds, also in limited minutes.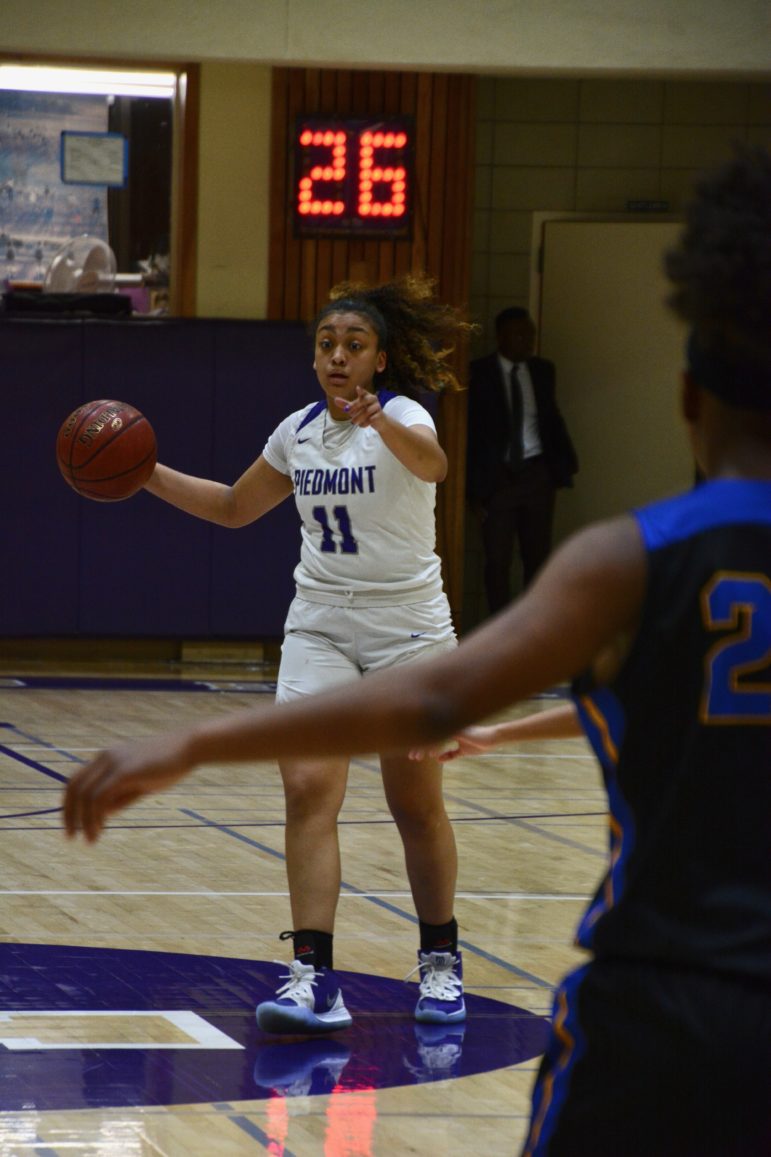 Alameda did a great job on the board, holding Johnson to just one rebound in the first three quarters. The Hornets out-rebounded Piedmont 41-34 for the game.
Givens was the only Alameda player in double-figures. She also pulled down nine rebounds. Ani Tu'utafaiva had seven points and six rebounds for the Hornets.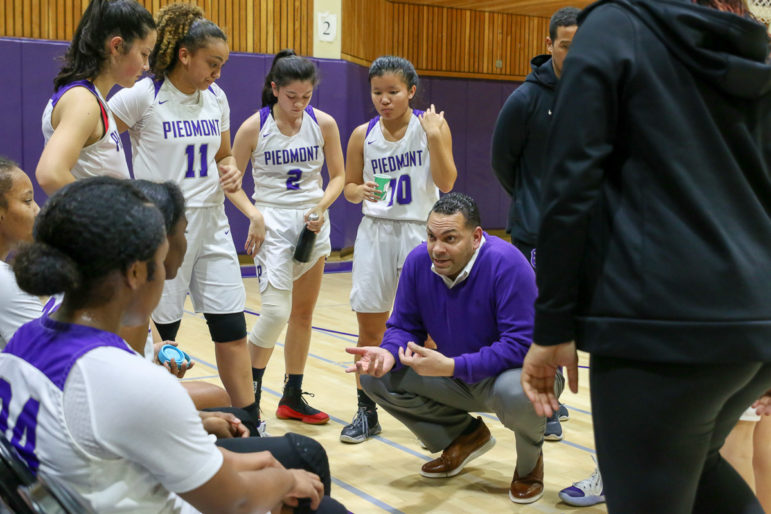 Gardere was unhappy with his team's ball-handling, noting Piedmont committed 21 turnovers. The Highlanders also made just one of 24 3-point attempts.
It was similar story for Alameda, a school that historically has been tremendous shooting the 3-pointer – the Hornets made just one of 14. They also turned the ball over 29 times.
Piedmont next plays at Mt. Eden on January 31. Tipoff is scheduled for 5:30 p.m.
Photos by Devon O'Shaugnessy