On Jan. 9, the Sonora-based newspaper The Union Democrat reported that a man employed by the Piedmont Fire Department was arrested on suspicion of underage sex crimes by the Tuolumne County Sheriff's office.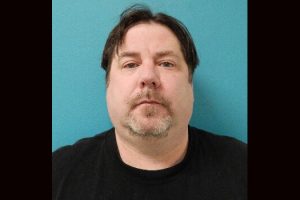 Tuolumne County Sheriff's detectives arrested 53-year-old Michael Pavao of Sonora on Jan. 7, according to a social media post by the Tuolumne County Sheriff.
The Union Democrat reported his arrest came after receiving a cyber tip from the ICAC (Internet Crimes Against Children) Task Force. Detectives conducted an investigation which concluded with charges related to sexual exploitation of a minor and possession of child pornography. According to the story, Pavao was booked on $10,000 bail and bailed out of custody on Tuesday.
In response to an inquiry by the Exedra, the city issued the following statement: "The City of Piedmont employs a Firefighter by the name of Mike Pavao. The City of Piedmont is aware of the investigation being conducted by the Tuolumne County Sheriff's Office. The City takes this issue very seriously and will cooperate with the Tuolumne County Sheriff's Office. The City will also conduct its own investigation into the matter. The City will not be providing any further statements at this time."
As of Monday, Jan. 13, the City of Piedmont website still listed a Mike Pavao as a member of the Piedmont Fire Department.
We will update this story as more information becomes available.