The Highlanders struggled in their first game back from winter break, losing 3-1 at Berkeley on January 8.
Piedmont managed just one shot on goal in the game – Rafael Stankiewicz's goal in the 38th minute that tied the score at 1-1 going into halftime.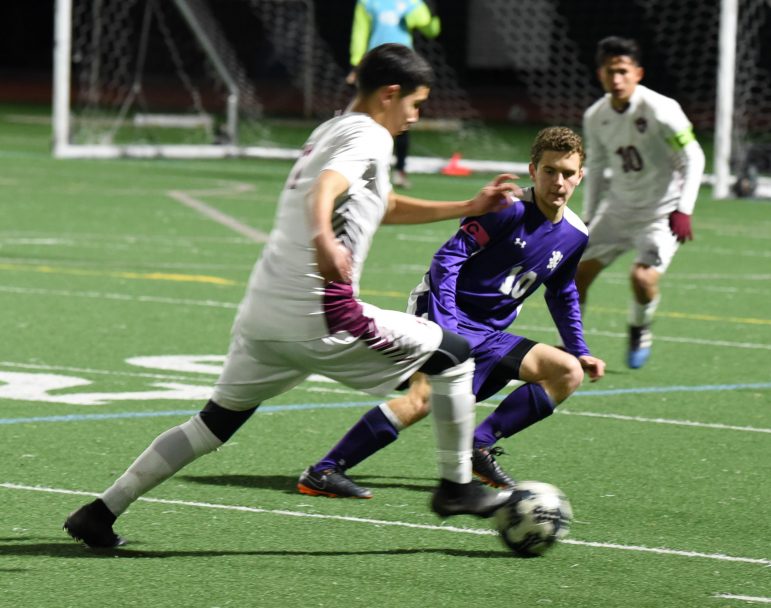 "I think we competed, but there were times when one or two tackles we missed out on and it changes the outcome of what happens in the game," Piedmont coach Todd Sullivan said. "A difficult place to come especially when they're up for it and they have some strong, tough, big bodies."
The Highlanders fell to 1-4-2 on the season with the loss. It was their first match since December 20. Injuries and illness left Piedmont shorthanded.
"Winter always seems to bring up a few sicknesses," Sullivan said. "We're struggling with a few viruses. And there's also a few injuries out there. It was probably the most depleted we've been this season."
Berkeley controlled the game from the beginning, keeping the ball on Piedmont's end of the field. The Yellowjackets jumped in front in the 8th minute when Gabe Bracken Serra intercepted a Highlanders pass and sent the ball to Darshan Kamenetzky coming down the right side. Kamenetzky fired the ball across to the left side of the net, beating Piedmont goalkeeper Daniel Malecki for a 1-0 lead.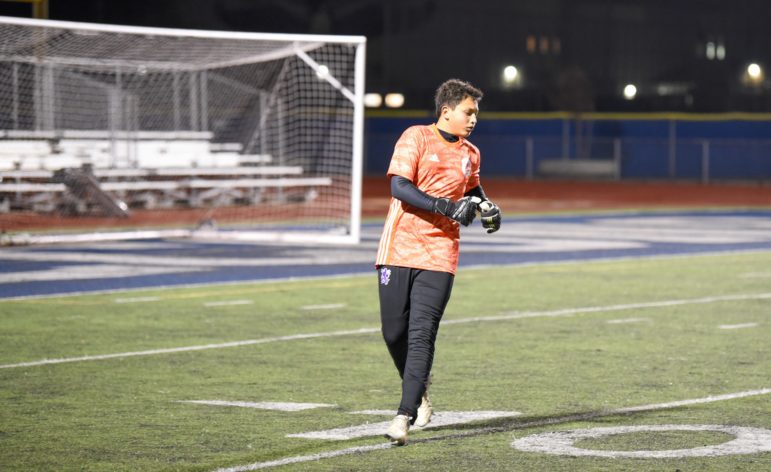 Berkeley kept the pressure on but couldn't build on the lead through the rest of the first half, with Malecki making three saves.
Finally, Piedmont was able to generate a chance late in the half. Khiro Lambert sent a corner kick in front and Connor Stratman headed the ball into the scrum. The ball came to Staniewicz and he put it home.
"We got a lucky bounce and it fell to Connor and he just passed it," Stankiewicz said. "You don't miss from that close."
Modesty aside, Stankiewicz said Piedmont had a shot being tied at halftime.
Rico Barker

William Daniel (15) and Hunter Disco (center)

Khiro Lambert (22)
"Maybe we were a little lucky to be tied 1-1 at halftime, but even if we were we have to do a better job in the second half taking control and taking advantage of the luck that we were given," he said. "You're not always going to have a lucky break like that, and we've just got to create more chances. I think we will against Encinal on Friday."
Kamenetzky put Berkeley up 2-1 in the 44th minute, converting a pass from Luka Biagioli. Kamenetzky finished off a hat trick on a funky goal in the 64th minute. He took a long shot and Malecki appeared to have it covered, but the ball squeaked through for the goal.
Malecki finished with five saves. The Yelljowjackets outshot Piedmont, 13-1.
Next up is a January 10 matchup at home with Encinal, scheduled to start at 5:30 p.m. at Witter Field.
Photos by Todd Marshburn