The Highlanders traveled to Castro Valley energized by a two-game winning streak in which they scored five goals and conceded one in games against league rivals Encinal and Tennyson. After a hard fought match, the streak was broken in a 3-1 loss to the Trojans.
Coach Todd Sullivan reminded the players before the game that they were up against a team that, on paper, was favored to win. He encouraged his team to run hard during the game. "It will keep you warm and it will help the play," he said.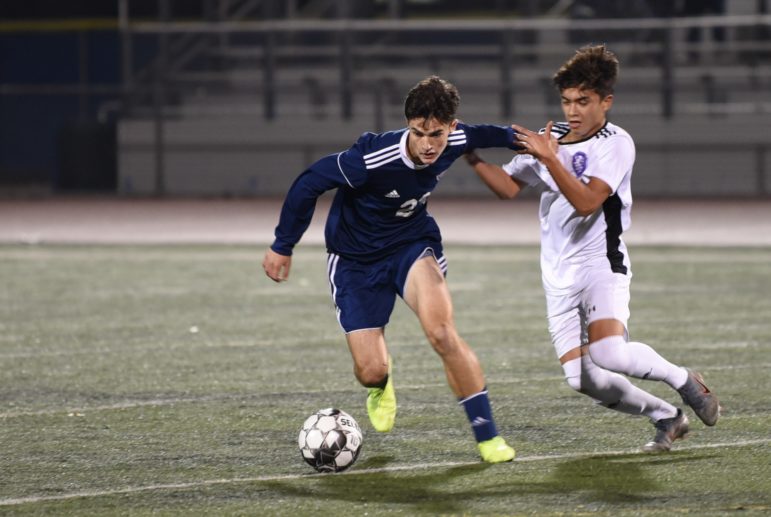 The night was cold, but the Highlanders were hot, moving the ball well, making repeated shots on goal, and generally dominating the first half. Sophomore Connor Curtis had five solid shots on goal in the first forty minutes, converting passes from set pieces and crosses from seniors Nico Manolis and Rafael Stankiewicz.
But in a rare defensive breakdown after a corner kick, the Highlanders conceded a goal in the 35th minute and the Trojans took a 1-0 lead into the second half.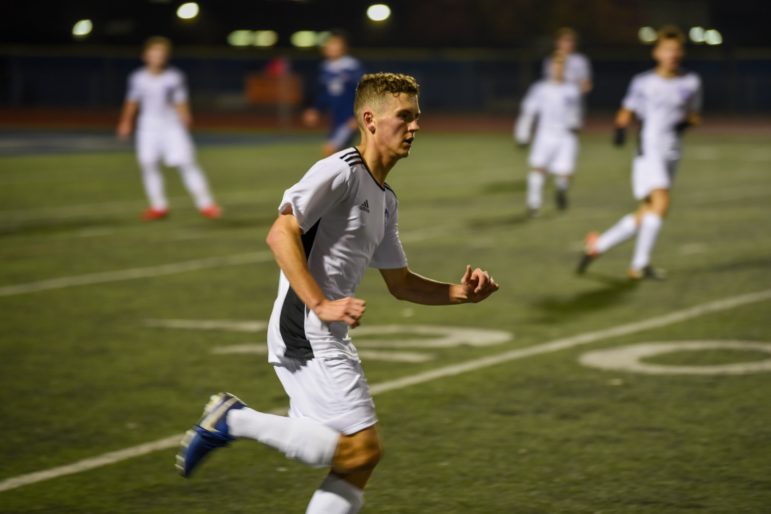 Piedmont regained their momentum in the second half, making three credible attempts at goal in the first three minutes: one shot by Curtis and two by Stankiewicz.
In the 59th minute, Senior Khiro Lambert drew a foul in the penalty area, an infraction that resulted in a red card for the Castro Valley player who tripped him and a penalty kick goal on a decisive shot by Stankiewicz.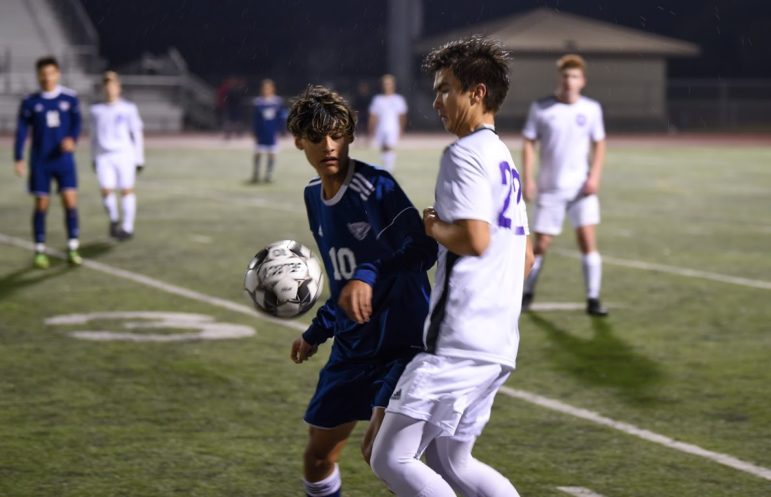 The red card penalty, however, appeared to energize the Castro Valley side. Three minutes later, the Trojan offense moved the ball past the middle of Piedmont's defensive line and into the Piedmont goal. Eleven minutes later, on a Castro Valley set piece, the Highlanders conceded the third and final goal.
"At the end of the day, it was a game we could have won," Sullivan remarked. "We dominated the first half, and played well. In some ways you can't ask for more than we got—Castro Valley is a huge school—but we made some mistakes. This was a missed opportunity."
The Highlander's season record fell to 3-5-2, with an even 2-2 mark in the West Alameda County Conference.
Next up are home games against league opponents Hayward on January 21 and San Lorenzo on January 23.
Photos by Todd Marshburn