Patrick Alexandre and Conner Curtis scored the goals as the Highlanders rallied in the second half to pull out a 2-1 victory over Arroyo on January 30 at Witter Field.
The Highlanders improved to 7-5-2 on the season, and 7-4-1 in the West Alameda County Conference.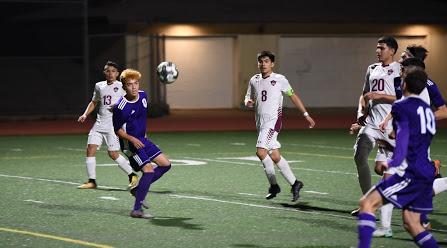 Curtis's goal broke a 1-1 tie in the 70th minute. It was a beautiful shot off of the inside of the left post and into the net, past Dons' goalkeeper Steven Toscano.
"I saw the corner and I just hit it with my left foot," Curtis said.
Curtis said that Piedmont got better after giving up the Arroyo goal, which came in the 48th minute.
"I think them scoring on us brought us more energy," he said. "Because some teams drop their heads and it goes downhill from there. But we're stronger than that, I guess. And we just lifted our heads up."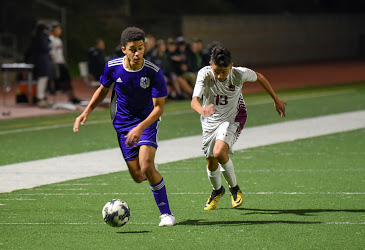 Curtis's goal came about five minutes after Alexandre tied the score on a rebound of a Khiro Lambert shot.
The score was 0-0 at halftime, although Piedmont controlled the game for most of the first half, spending lots of time in the Arroyo end of the field and getting off six shots to none for the Dons.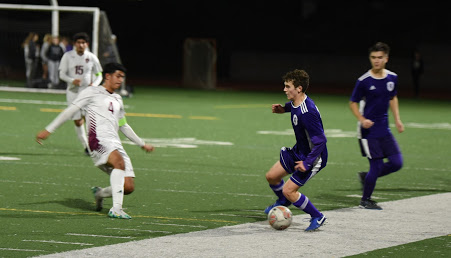 "I think first half, we controlled the game," Highlanders coach Todd Sullivan said. "We created one or two decent opportunities, we looked very good in and around the box, but just didn't quite get a finishing touch in the first half. My team talk at halftime was that's only half a job and we need to be really careful because anything can happen in soccer and exactly that happened."
Arroyo's goal came on a long shot that just made its way over goalkeeper Brady Hinsch. It was only the Dons' second shot of the night, and it was the last one Arroyo would get.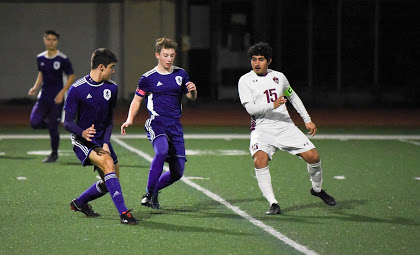 The win was the fourth straight for the Highlanders, who are putting themselves in position to take the WACC Shoreline Division. They are undefeated against Shoreline teams, and their final four games are in division. Next up is at home against Alameda on February 5.
A year ago, the Highlanders won their division and lost in the second round of the North Coast Section Division 4 championships.
"I feel like this could be our year," Sullivan said. "We could have an eight-win streak to finish the season. The first game we played (a 0-0 tie) was against Cardinal Newman. At the moment, they're ranked No. 1 in our division for NCS. So what I was telling the boys, this is honestly one of our best chances. We need to believe that."
Photos by Todd Marshburn