It was nearly 2 ½ hours of madness. The Highlanders and the Bishop O'Dowd Dragons played about as good a high school boys basketball game as you can on January 15. In the end, Bishop O'Dowd came out with a 92-86 win in double-overtime.
You can just go ahead and circle the date of the rematch now: February 5 at Bishop O'Dowd.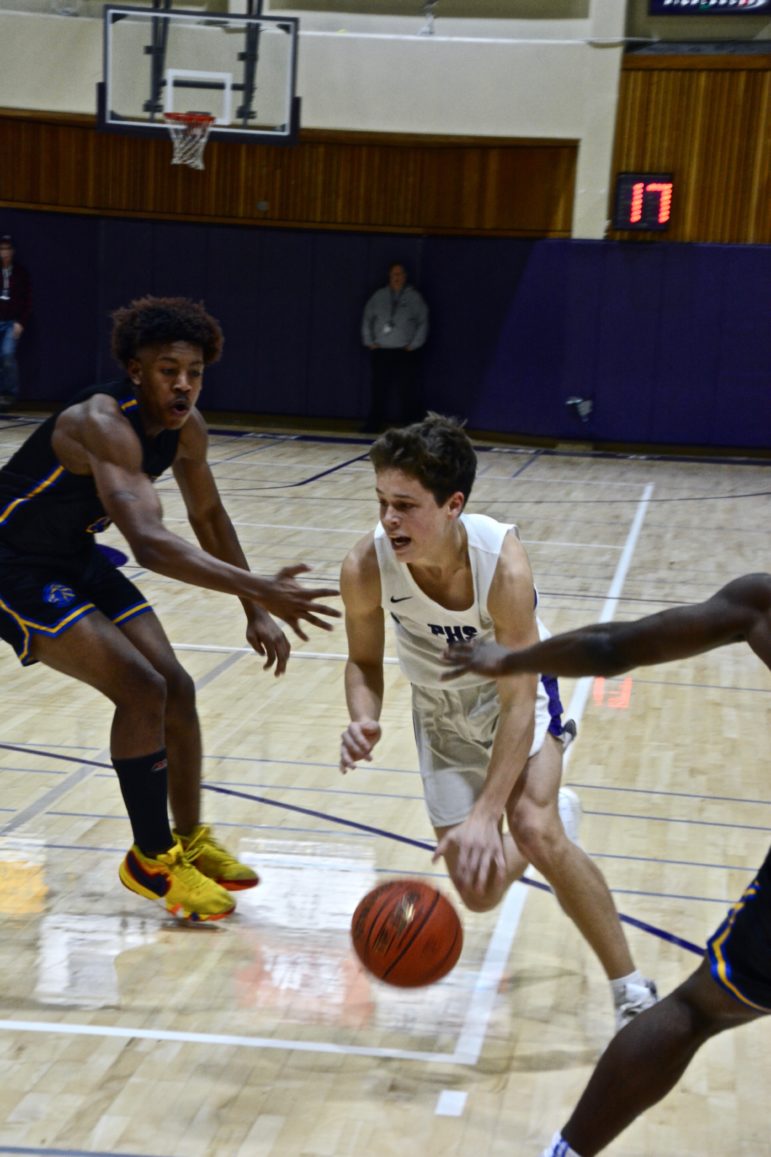 Jojo Murphy scored 34 points for the Highlanders, including a ridiculous 3-pointer to send the game to a second overtime. Luke Harris scored 21 points, and Luke Barrett added 14 despite being in foul trouble.
"That was a fun game to play and we battled hard," Murphy said. "Too bad we didn't come out on top. We've got Castro Valley on Friday. We're just going to have to pick our heads up and keep working."
Piedmont (13-2, 1-1 West Alameda County Conference) never trailed in regulation. Barrett hit a 3-pointer to open the scoring, and a 9-0 run at the start of the second quarter put the Highlanders up, 26-13.
As one would expect, Bishop O'Dowd (7-7, 2-0) battled back, answering with a 15-6 run. Piedmont held a 35-30 lead at halftime.
"We played good in the first half, we should have kept that energy," Murphy said.
The Dragons fought back but could never get a lead. They tied the score late in the third quarter at 52-52, but Barrett scored to put Piedmont back up.
The fourth quarter turned into a slugfest. Barrett sat out about three minutes after picking up his fourth foul, but Murphy picked up the slack, scoring eight in the period. Bishop O'Dowd's superstar freshman Jalen Lewis scored nine in the quarter to lead the Dragons.
Luke Barrett

Luke Harris, with Paul Davies (14) to the left and David Kisieu (3) to the right
The Highlanders held a 68-63 lead late. Lewis hit two free throws. After a turnover, Lewis scored a basket and the lead was down to one. Piedmont, struggling against Bishop O'Dowd's full-court pressure, couldn't get the ball inbounds. Marsalis Roberson was fouled and made one of two free throws to tie the score.
"I've been saying to the guys all year, you've got to learn from your mistakes," Highlanders coach Ben Spencer said. "We had a four-, five-point lead. We turned the ball over, we couldn't get the ball across. I think everybody played a part in that."
Both teams had chances in the final seconds, but neither could score and regulation ended 68-68.
Barrett fouled out early in the first overtime, and the Dragons finally took the lead. Late in the overtime, it was 80-76 when one of the Bishop O'Dowd players attempted to call a time out. The Dragons were out of timeouts and a technical foul was called. Piedmont had two shots plus the ball and sent Murphy to the line.
He missed the first, shocking the nearly packed gym. But he hit the second and the Highlanders had one last chance. The ball was inbounded and Murphy fought to get free beyond the 3-point line on the right side. He got off his shot from a bad angle, behind the basket. But the shot was true, going through with one second left and sending the game to a second overtime.
David Kisieu

Owen Colbert

DaRon Benson
"I knew it was going to be a big free throw," Murphy said. "I wish I would have made that because we would have won. I just put it (the 3-pointer) up and it went in. I was a bit behind the backboard. I just had to aim it a little bit to the left."
Said Spencer, "Jojo's 3 – that was huge. For a sophomore to hit that in the corner in the biggest game of his life?"
Unfortunately, the Highlanders just didn't have the manpower to challenge Bishop O'Dowd in a second overtime. In addition to Barrett, David Kisieu and Paul Davies also fouled out. Piedmont was playing an eight-man rotation against 12 for the Dragons. Taj Phillips hit a pair of baskets for Bishop O'Dowd, and there would be no second miracle.
Lewis, who is just 14, was a monster for the winners, scoring 26, pulling down 14 rebounds, and blocking seven shots. He also had three assists. Ryzon Norris and Marsalis Roberson finished with 21 each for the Dragons.
"It was fun," Lewis said. "Their crowd was wild so we had to come out with a lot of energy to get that win. We had to keep pushing."
Bishop O'Dowd coach Lou Richie agreed it was a great game, although he noted that he prefers to win by bigger margins.
"The 14-year old finally played the way we figured he could," Richie said. "When's the last time we've seen a 14-year old in Northern California like that?"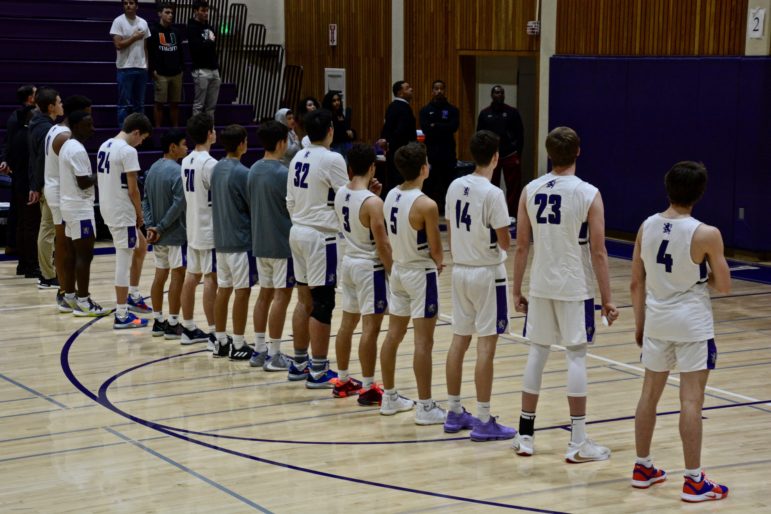 Richie also was impressed with the Highlanders.
"Kudos to Piedmont," he said. "That's what we said – there's a reason why they're 14-1, probably the best start in Piedmont history. Top 100 team in the state. I think they showed tonight that they're probably a top 20 team in the state."
Photos by Devon O'Shaughnessy