The Highlanders got ready for a huge showdown with Bishop O'Dowd with a pair of victories on January 10-11.
The Highlanders opened West Alameda County Conference play at home on January 10 with an 81-48 win over Mt. Eden. The next night, Piedmont traveled to Acalanes and beat the Dons, 81-61.
The Highlanders (13-1) now host longtime power Bishop O'Dowd on January 15 at 7 p.m.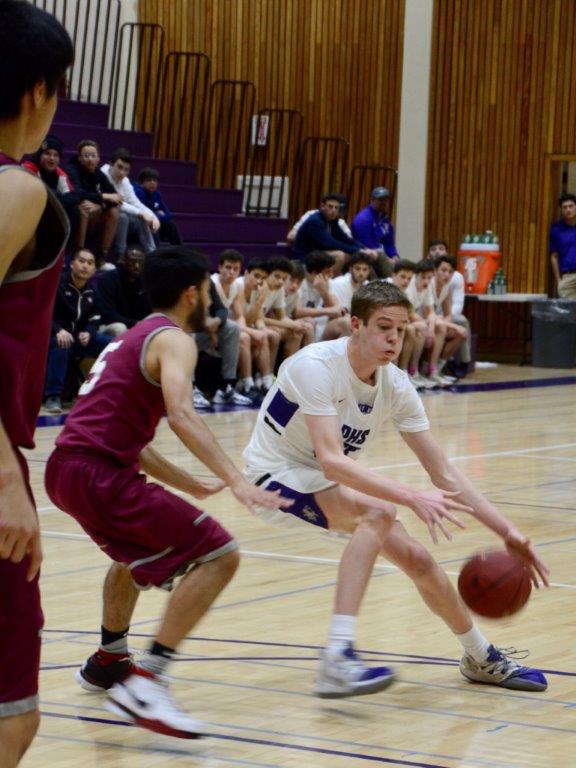 Against the Monarchs, Luke Barrett returned to the starting lineup after missing two games and most of a third with a pair of injuries. Barrett injured his ankle and then cut his finger during winter break, the latter requiring stitches.
Barrett looked like he hadn't missed a beat, scoring 21 points to lead Piedmont. He also blocked four shots and was very aggressive on defense.
Most impressively, he had no issues handling the ball despite a heavily taped finger.
Luke Harris added 18 points for the Highlanders.
Luke Harris

JoJo Murphy
Piedmont got off to a quick start, taking a 24-13 lead after one quarter. Jojo Murphy scored nine of his 16 points in the period. It was 36-22 at halftime, and in the third quarter, the Highlanders put the hammer down, extending the lead to 59-33.
The next night against Acalanes, Piedmont ran into foul trouble, with Barrett and Paul Davies both having to sit down early. Pat Selna, Owen Colbert, and Josh Eidam came off the bench to fill in admirably.
Colbert scored nine points on three 3-pointers. Eidam had a pair of treys and Selna scored five points but also contributed on the defensive end.
Josh Eidam

Patch Selna

Paul Davies
"Selna clogged up the middle and anchored our defense inside when Paul and Barrett got in foul trouble," Piedmont coach Ben Spencer said.
David Kisieu led the Highlanders with 15 points, four assists, three rebounds, and three steals. Harris scored 14 points to go along with six assists, three steals, and four rebounds. Barrett finished with 10 points, eight coming in the fourth quarter. Murphy contributed 14, eight coming in the second quarter as Piedmont extended a 14-9 lead to 40-24 at halftime.
The Highlanders finished with 28 assists against seven turnovers.
"Good all-around performance from everyone," Spencer said. "We generated a lot of points off our defense and steals."
Harris held Acalanes's leading scorer Scott Ruegg to four points. Ruegg came in averaging 16 points per game.
Piedmont is now ranked 19th in the San Francisco Chronicle's Bay Area rankings.
Photos by Devon O'Shaughnessy