Five players scored in double-figures for points as the Highlanders hammered host San Lorenzo on January 22, 100-68.
Piedmont improved to 16-2 overall on the season, and 3-1 in West Alameda County Conference play.
Piedmont took a 24-17 lead after one quarter and upped it to 44-33 at haltime. In the third quarter, the Highlanders broke it open, outscoring the Grizzlies, 30-13.
Breaking games open in the second half has been a bit of a pattern for Piedmont. Against San Lorenzo, the Highlanders were able to pressure on defense, force turnovers, and take off in transition. They also out-rebounded the Grizzlies, 39-25, on the night.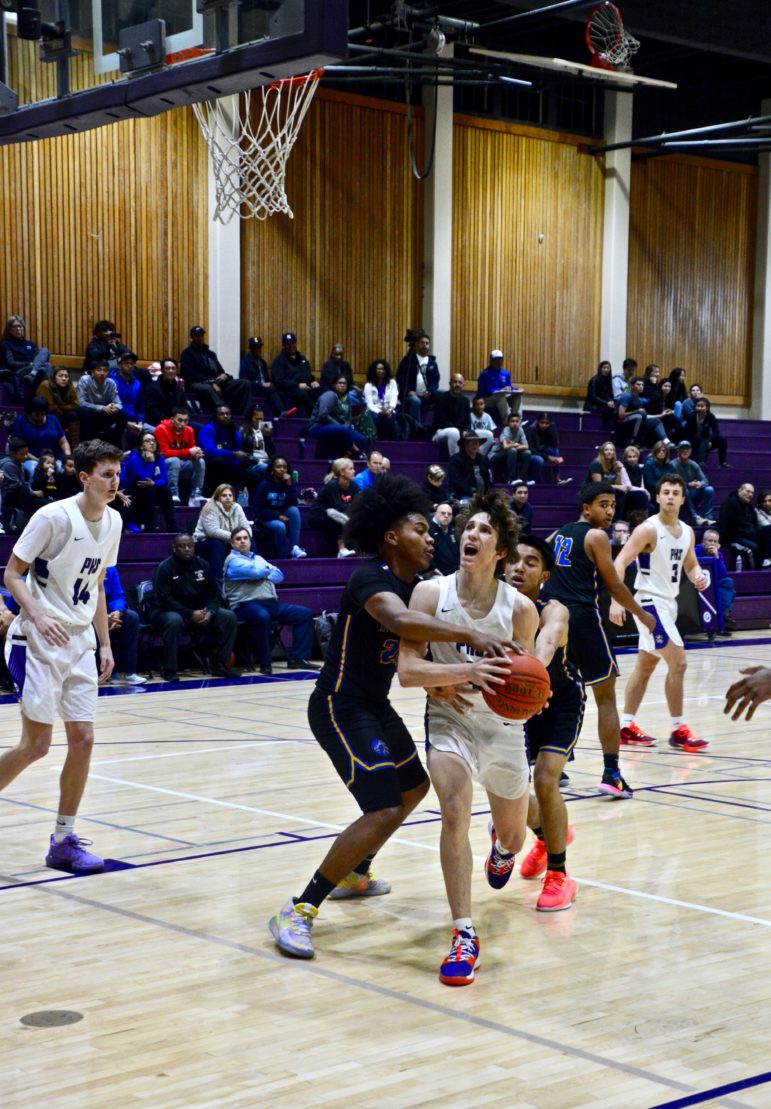 "Coach (Ben Spencer) always tells us that since we've got a really good record, teams are going to give us their best game," junior guard Luke Harris said. "They gave us a shot in the first half and we weathered the storm. We know if we play well enough and make good passes and keep taking good shots for long enough, we're going to start making them eventually."
Said Spencer, "We really wanted to make sure that we defended tonight and then rebound and then get out and run. I think there in the third quarter, teams have a really hard time staying with us. Guys have chased the ball around while we're on offense for the first half and in the third quarter, I don't think they have legs. Our guys are in great shape. A testament to how we practice. Games are easy compared to our practices."
Luke Barrett

JoJo Murphy
Harris finished with 19 points, scoring all of them in the first three quarters. Senior Luke Barrett also scored 19 and grabbed six rebounds. Sophomore Jojo Murphy added 17 points, five assists, and four rebounds.
Coming off the bench, DaRon Benson scored 13 points and Owen Colbert added 12 points and five rebounds.
The Highlanders have developed an eight-man rotation, but the game against San Lorenzo allowed them to play 12. Colbert hit four 3-pointers in the second half. Benson, who started most of last season, is now a sixth man.
DaRon Benson

Owen Colbert
"Any road win you can get," Spencer said, "especially with our schedule is a tough one."
San Lorenzo was led by Darren Prim's 20 points off the bench, 16 of them coming in the fourth quarter. Dionte Hill, a focus of Piedmont's defense, finished with just 13 points.
Photos by Devon O'Shaughnessy