Junior Luke Harris scored a career-high 33 points to lead Piedmont's boys basketball team to a 72-50 win over visiting El Cerrito on January 3.
The win lifted the Highlanders to 11-1 on the season as they prepare to open West Alameda County Conference play.
"Yeah, definitely," Harris said without hesitation when asked if 33 was a career-high. "Maybe rec league but not in a real game."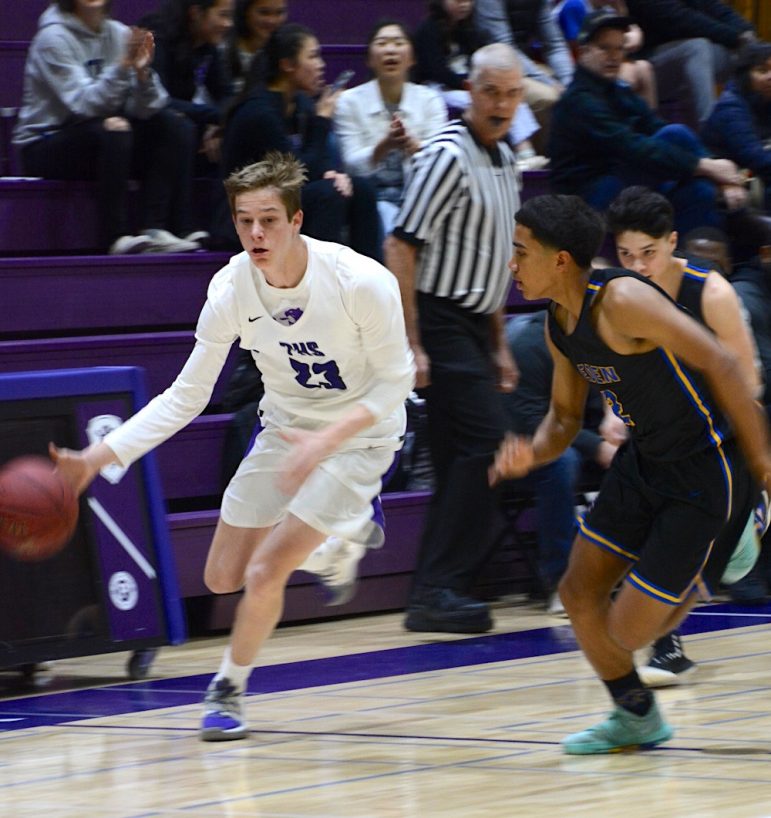 Piedmont was playing without Luke Barrett, who missed his second full game after injuring his ankle early in a 79-43 win over Bentley on December 20.
"Luke's such a big scorer and the best player on our team," Harris said. "Some people need to fill those roles because he's averaging 16 points a game. Other people need to step up and fill those roles whether it's me one night or Jojo (Murphy) the next night or the platoon off the bench the next night."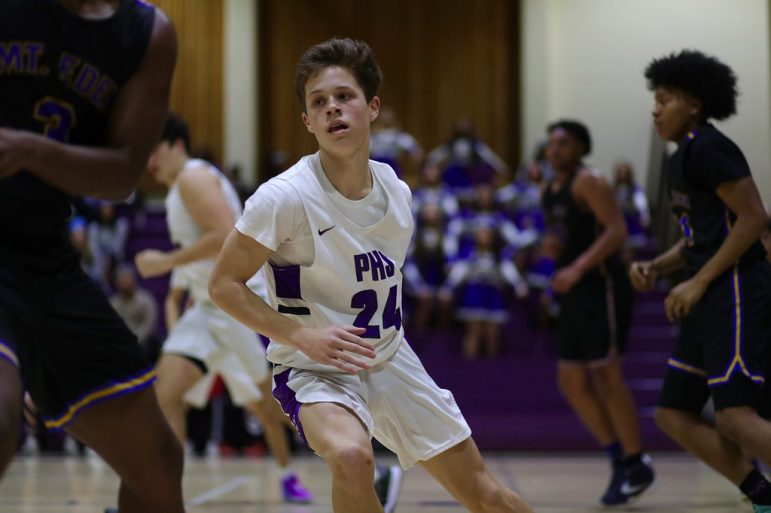 About Harris, Piedmont coach Ben Spencer was effusive: "He can score in a phone booth. Best body control I've ever seen a guard have. He takes contact and still is able to get the shot off and finish. The word to describe him is just fearless. He still gets a good shot almost every time and if he doesn't make the shot, he's going to the free throw line. He's a hell of a free throw shooter. You trust those guys when they're out in the game at crunch time."
Barrett is expected back for the WACC opener at home against Mt. Eden on January 10. In addition to injuring his ankle, Barrett also cut his finger during break and needed a couple of stitches. Spencer said if Barrett doesn't make the league opener, he will try the next night for the Highlanders' non-league game at Acalanes.
"We're going to really try to get them back for that Acalanes game because they're 12-1 and we'd love to have him match up with them," Spencer said.
Paul Davies

DaRon Benson

David Kisieu
Against El Cerrito, Piedmont got off to a strong start, taking a 20-5 lead after one quarter. Harris led the way, scoring 11 points in the period. The Gauchos battled back in the second quarter behind Alondre Ray-Love, who scored 10 of his 13 points in the period. El Cerrito cut a 31-13 lead down to 35-24 at the break.
Spencer called Ray-Love "a monster", and was happy the Highlanders were able to shut him down most of the night.
In the third quarter, the Highlanders broke it open. Harris had seven more points and Murphy scored eight as Piedmont opened up a 57-33 lead heading into the fourth quarter.
Murphy finished with 19 points.