Consider taking a break from online shopping this holiday season and spend some time at the bricks-and-mortar stores that line Piedmont Ave.
Our curated sample consisting of 12+ suggestions on the avenue — or just a few steps off– are meant to get the ball rolling. Many of the featured locations showcase the work of local artists, designers and craftspeople.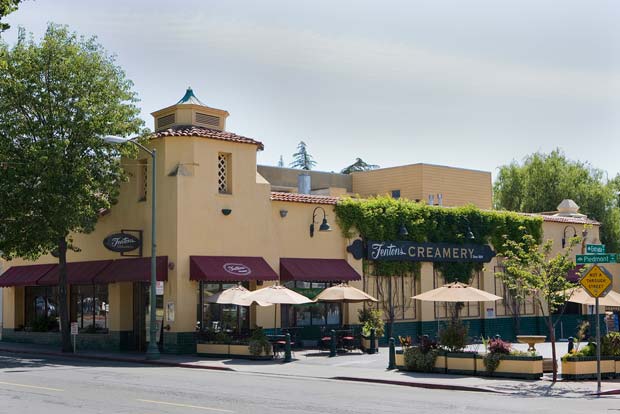 To stoke or restore your shopper's engine, start or end your journey with handmade ice cream, salads, burgers or the all-famous crab sandwich at Fentons Creamery & Restaurant (4226 Piedmont Ave.). Grab a gift certificate on your way out the door for that special someone with a sweet tooth.
Hop across the street for a visit to Myrtle's Lodge (4211 Piedmont Ave.). In the recreated early-1900's Soda Fountain setting, find retro toys, coloring books and candies, Fenton's Bay Area sports-centric clothing and more.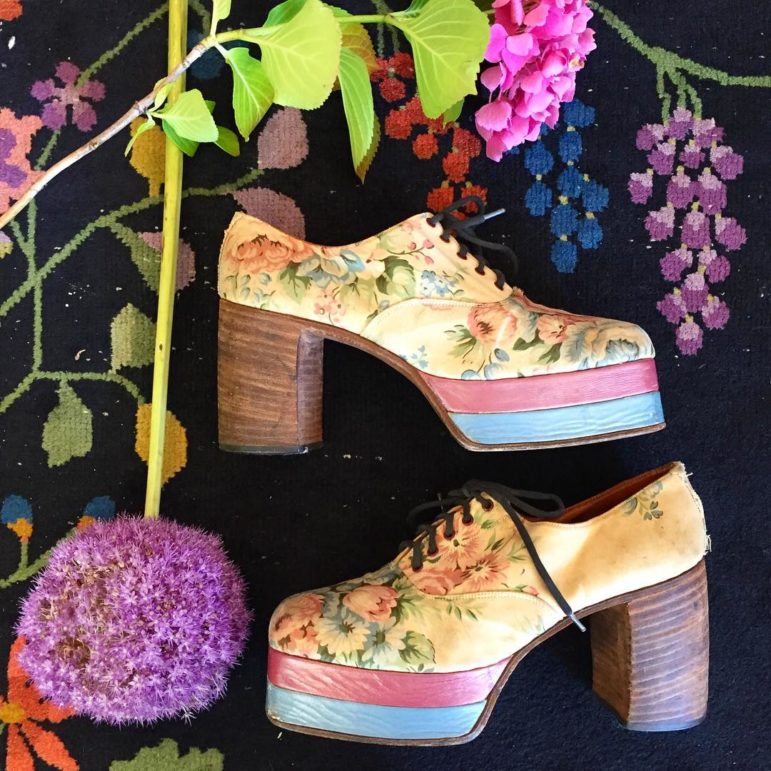 One block south, Mercy Vintage (4188 Piedmont Ave.) extends the 19th century era shopping with second-hand, vintage apparel and high-end, one-of-a-kind designer clothing, often made by local fashion designers. Bring in goods to sell without appointment. If you have high quality treasures, they'll even come to your home to clean out your closet or attend an estate liquidation.
A favorite among locals for gift shopping is Phillippa Roberts (4176 Piedmont Ave), a shop bearing the name of jewelry designer and owner whose organic and contemporary designs are featured along with baubles by designers national and local, along with unique homewares, accessories, delightful gifts for baby and more.
Piedmont Yarn & Apparel (4171 Piedmont Ave.) is a crocheting, knitting, felting and spinning craftsperson's dream. Community knitting circles, fiber artist classes, oodles of yarn and patterns, and Berkeley natives and owners Celia McCarthy and Pamela McKinstry are backed by an enthusiastic, knowledgeable staff. Note the shop's participation in the Welcome Blanket Project that sends symbolic and literal comfort and warmth to United States immigrants in the form of welcome blankets created and donated to leading American museums.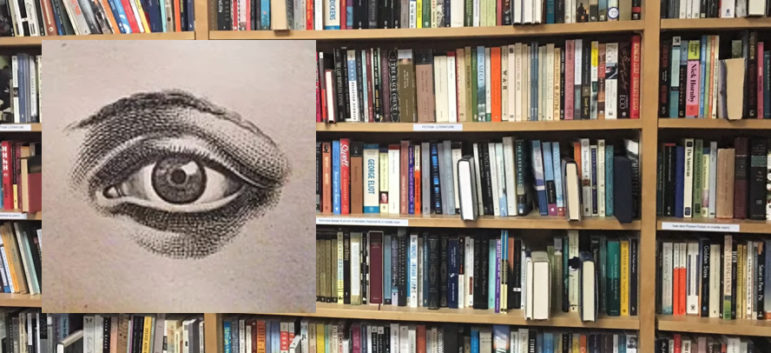 Selecting a used or new book at Spectator Books (4163 Piedmont Ave.) is only the beginning. DVDs, puzzles, maps and greeting cards put mystery, nature, religion, sports, fiction, nonfiction and much more into your gift bag. If what you seek is not on the shelf, special orders are available. In 2017 new owners took over Tim and Karen Hildebrand's shop — originally established in 1994 — and have an eye out for local authors. An updated website and blog keeps readers in the loop year-round.
Resurrect (4135 Piedmont Ave.) carries local and regional handmade clothing, art, accessories, apothecary, and jewelry. Owner Kate Morrow highlights over 75 artists and designers who often appear in the shop's intimate, casual events. Perfect place to find a whimsical Dapper Fox Tie, dramatic Meteor Earrings, Eternal Sisterhood Enamel Pin, jazzy Festival Pack in Black Bowtie and so much more.
Diverge from the avenue to visit the local American Cancer Society Discovery Shop (127 41st St.) and find "a little bit of everything" to support a terrific cause. Fashion, jewelry, houseware and the thrill of the hunt for a bargain are great, but contributing to sales that support cancer research in the fight against cancer are the best rewards.
Piedmonters Chad Olcott and Laura Pochop's Mulberry's Home offers high-end furnishings, decorations, and gifts (images from mulberryshome.com)
Zigzag on 41st to back across the avenue and land at Mulberry's Home (160 41st St.). The site of the former Piedmont neighborhood library keeps community at its core as local owners Chad Olcott and Laura Pochop offer high-end home furnishings, decorations, and gifts. Design consultants are available and the super-simple website shows completed interior design projects, warehouse deals, and new arrivals. (On Tuesday, Dec. 10, 20% of all proceeds that day will benefit the Piedmont schools.)
Nathan & Co (4025 Piedmont Ave.) has fun and affordable fine jewelry made by local designers, cheeky greeting cards, California-theme gift items, books, and curated him, her and kid gifts. Complimentary gift wrapping makes every purchase special.
Does someone on your list love comic books, board games, graphic novels, action figures, puzzles and buildings kits? Visit Dr. Comics & Mr. Games (4014 Piedmont Ave.). The stock changes weekly, board games are for sale or rent—and any place with a 31-year history deserves a look-see.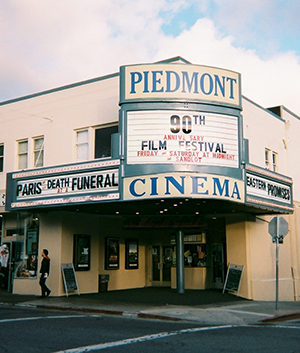 Ultimately, holidays are made special by memories and moments shared with family, friends, and loved ones. Piedmont boasts numerous restaurants, coffee shops, beverage establishments, and markets. Treat someone to a meal or purchase a gift certificate at most locations. Hair salons, yoga studios and day spas provide perfect girlfriend or boyfriend outings or gifts.
Extend the festivities and catch an indie film at Landmark's Piedmont Theater (4186 Piedmont Ave.)
Do YOU have a favorite Piedmont Ave. shop? Please let our readers know! Share your picks in the comments section below.
---
SEE RELATED