It's fair to say that the Highlanders lost a bit of firepower from last year's team. Seniors Jasmyne Huggins, Kristen Seyranian, Ashley Gao, Erin Hong, and Megan Tang formed a core group that was the bedrock of the team for several seasons.
Jasmyne Huggins

Kris Seyranian
"We graduated some pretty key seniors as far as scoring," coach Bryan Gardere said. "But we also have some experience returning and we also added some younger kids. I think we have a good little mixture. I think we have a different team. We're definitely a little smaller. But I think were a little bigger across the board."
Ashley Gao

Erin Hong

Megan Tang
Make no mistake, the Highlanders have talent coming back. Start with junior Nakilah Johnson, who can score, run the floor, and play solid defense. Naimah Thompson is also back for her senior season, along with fellow senior Maya Fujita. Sophomore Hannah Govert returns as well. Senior Charlotte Braun rounds out the returning players.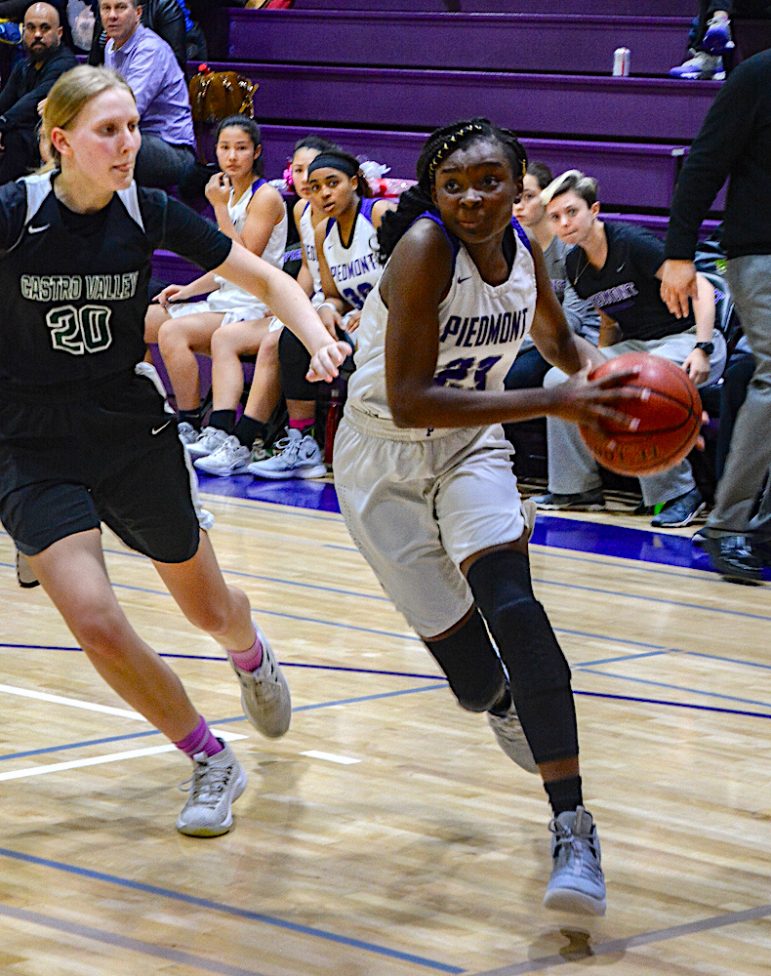 Gardere said he is equally excited about his new players. Two first years lead the way: Trinity Zamora and Maddie Hill. Zamora is 5'11" and can play all over the court. Her size is going to be important, as Gardere said the team doesn't have any true centers this season.
"Trinity's a guard-forward," Gardere said. "She can handle it. She can rebound, she's pretty good."
Hill is a 5'5″ point guard and figures to move right into the rotation.
Another newcomer is 5'9″ senior Maddie Meadows, who recently moved to Piedmont.
Junior Victoria Houston is also new. Senior Sam Castro moves up from the junior varsity.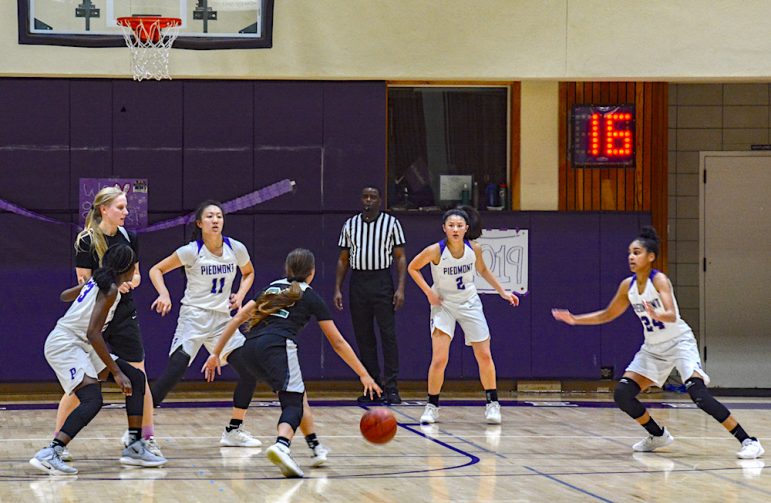 Gardere said he will probably mix and match his starting lineup out of seven players most of the time: Johnson, Braun, Zamora, Hill, Meadows, Fujita, and Houston.
"Nakilah should be one of our leading scorers," Gardere said. "Trinity as a freshman had a double-double (in the season opener). She's a great rebounder. We're just going to be a much scrappier team this year. We have to be more scrappy. We're not as big. But we want to get out and run a little bit. We want to create some ball pressure."
Gardere acknowledged that "We might take our lumps early." But the Highlanders have talent and are looking to build on last year's successes.
In 2018-19, the Highlanders finished 20-11, including a win over Bishop O'Dowd that ended an 11-year league winning streak for the Dragons. Piedmont then advanced all the way to the California Interscholastic Federation Division 4 tournament, losing in the second round to Lowell-San Francisco.
"I do think making the state tournament is definitely a goal our program has year-in and year-out," Gardere said. "Obviously, we're going to have to play at a certain level, people are going to have to step up. It won't be easy. But I think the girls are up for the challenge and I think they're excited for the opportunity."
"I think this is going to be a fun year for the team, for the whole program."