Piedmont High School's Sophia Zalewski ended her high school cross country career by finishing 11th in the California Interscholastic Federation Division 4 race on November 30 at Woodward Park in Fresno.
Zalewski's time of 18 minutes, 17.8 seconds lowered her own school record on the 5,000-meter course by over 16 seconds. Of the more than 1,000 girls who competed in the various divisions, Zalewski had the 78th-best time on the day.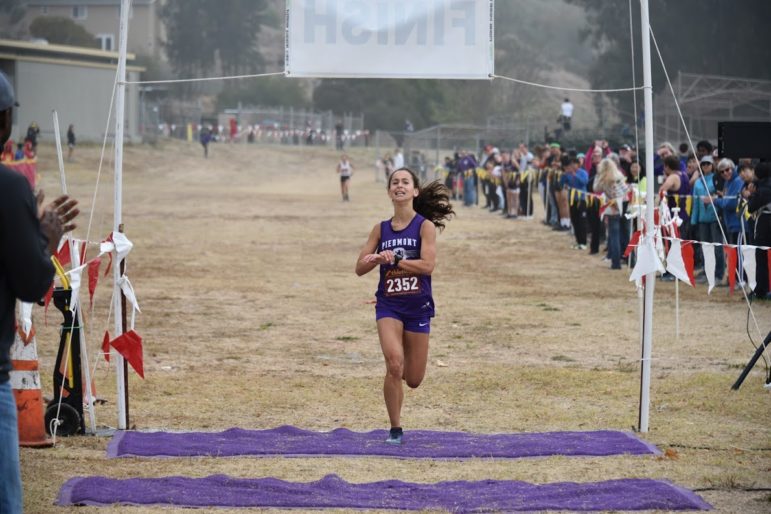 "It's kind of incredible," Zalewski said. "I never pictured myself as breaking 19 minutes in the 5K, let alone running 18:17.
"I was feeling pretty good the whole week. On the warmup and the course run through, I was actually going too fast. I was pretty fresh the day of. The weather definitely helped."
It was a cold and rainy day, which might not sound that great to most of us, but is actually really good for distance runners.
"I'm just thrilled that Sophia finished strong," Piedmont coach Jeanine Holmlund said. "That was my main concern."
"It's really cool," Holmlund added, talking about how high Zalewski finished overall. "Just like in every other sport, (California is) the most competitive state in the nation."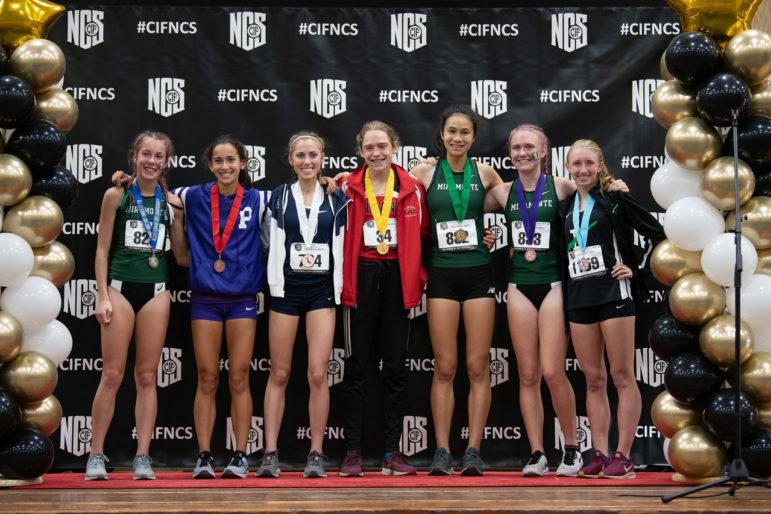 How strong was Zalweski's race? The week before, at the North Coast Section Division 4 championships at Hayward High School, Zalewski finished second, 38 seconds back of champion Audrey Allen of Miramonte. At the state meet, Zalewski was just five seconds behind Allen.
"It's so hard to have an awesome league race, to have an awesome NCS race, to have an awesome state race," Holmlund said. "Hardly anybody can do that. It's really hard. Our season goes so much longer than any other state."
Zalewski was equally excited for the team's performance. As she ran with the leaders, her teammates were bunched up.
Ellie Black

Adri McAuliffe
Sophomore Ellie Black finished 95th overall in 20:13.5. Junior Adri McAuliffe took 106th in 20:27.2. Senior Maggie Black was 115th (20:37.4), and junior Aya Troyer 117th (20:38.9). Sophomore Mara Lovric was 122nd in 20:45.8.
"We were pretty happy," Zalewski said. "Our goal was to make it to state. We were glad to make it to Fresno. It was a super-fun team experience. We painted the car going down to Fresno. We put sparkles in our hair."
Maggie Black

Mara Lovric (center)
"It has been such a great four years. This team has grown so close. We had such a great time bonding. It's really sad that it was my last race with the team."
Zalewski's coach was happy for her athletes.
"We just had so much fun," Holmlund said. "This meet was the most fun I've ever had as a coach. Just such a great group."