The weekend before Thanksgiving, 23 members of the Piedmont Troubadours — a student-run, co-ed a cappella group — wrapped up their fall rehearsals at the Settlemier family home in Lake Tahoe, where they spent two days to practice as a group for this upcoming holiday season.
The PHS Troubadours group was founded in 1968. This year, nine new members were selected to join the group to replace the seniors who graduated last year. The students run their own training, rehearsals, and scheduling of gigs.
They kicked off their holiday season singing at the Piedmont Tree Lighting and will spend the month of December spreading cheer at private events, in homes and public locations such as Scott's Seafood, Piedmont High School, and Village Market. The singers perform everything from traditional carols to modern Christmas classics.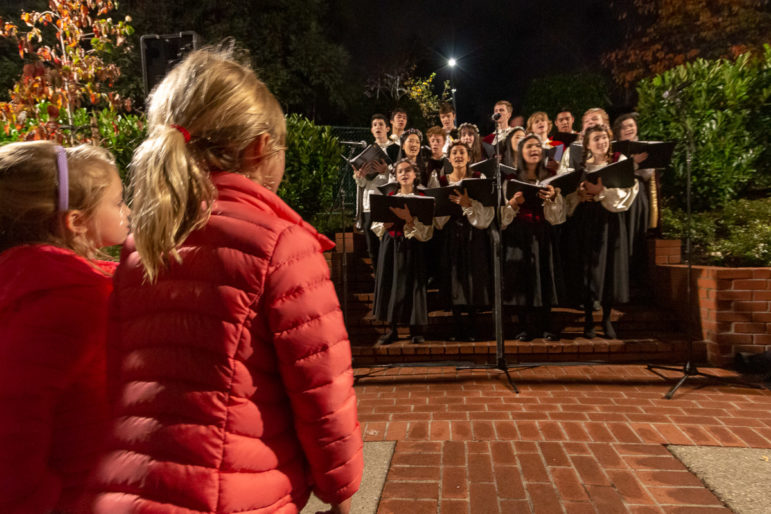 If you're interested in having this special group perform at one of your holiday parties, please email Sofia Butler who is this year's Program Director at ThePiedmontTroubadours@gmail.com or you can reach her by phone at (857) 218-8918.