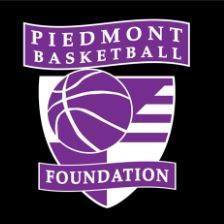 Welcome to the Spring 2020 MVP Basketball Season!
Does your child love basketball and want to continue playing at a higher level? Come play in an exciting AAU-level basketball league.
REGISTRATION
Please register ASAP using the sign-up link HERE in order to participate on January 25th.
EVALUATIONS
Saturday, January 25 from 12:00 – 6:30 pm at Morrison/Buzz Redford Gymnasiums in Piedmont.
Evaluation Schedule
Girls – Buzz Gym; Boys – Morrison Gym
2:30-3:30 4th grade 12:00-1:00 3rd grade
3:30 – 4:30 5th grade 1:00-2:00 4th grade
4:30 -5:30 6th grade 2:00- 3:00 5th grade
5:30 – 6:30 7/8th grade 3:00-4:00 6th grade
4:00-5:00 7th grade boys
5:00-6:00 8th grade boys
No payment is required for attending evaluations and you need not pay for the season until you are assigned to a team. A make-up date will be added at a later time, but we encourage attendance that day. Coaches and independent evaluators will select the teams.

Information about PBBF MVP Teams:
Highly competitive (playing at AAU skill level) and competing in the MVP Elite league in Walnut Creek (8 league games and possibly 2 playoff games)
Coaches from various local high school as well as experienced high school varsity players.
Teams available from 3rd-8th grade for boys and 4th-8th grade for girls. Some teams may combine grades if we cannot form a full roster of 11-12 to ensure strong practices and full attendance at games.
10-12 kids per team on average. Cuts are avoided when possible, but often we cannot accommodate a handful of players due to size of enrollment and limited gym resources. 'B' teams may be added in grades if we have enough players to develop and compete at this level
Playing time is earned through performance in practice and will not be equal among all players. This is a significant difference from Recreational Leagues, and should be understood by both kids and parents before enrolling
Spring season runs late February – late May (roughly 12 weeks)
Games are played in Lafayette, Walnut Creek, and Concord. Fees for the league are $495 per player (practice uniforms included, optional game uniforms paid for separately).
Uniforms: a separate link will go out for new players to purchase the PBBF uniform or for returning players to get bigger sizes in jerseys and/or shorts. Orders will be placed by parents and items shipped to you directly.
Practice: 2 times per week (coach-led practices at Piedmont gyms). Practice details (days, times, location) will be communicated after teams are set. Please do not request practice times or days as we cannot accommodate individual schedules.
Please direct any questions about the program to Jason Harris, email: jason@kensquare.com.