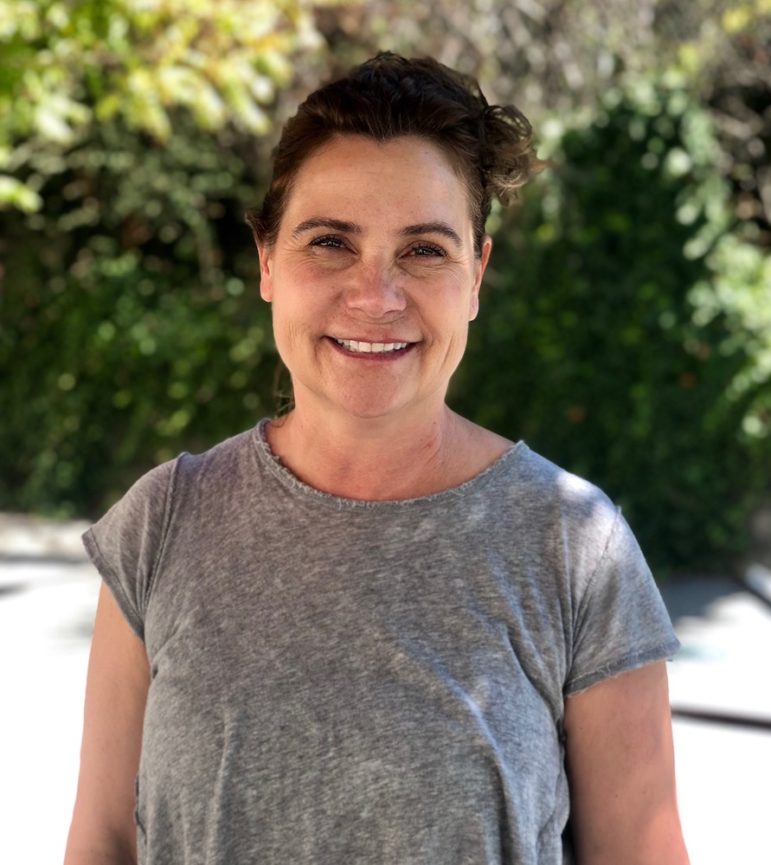 The Piedmont Education Foundation's Giving Campaign is conducting an interview series to share the voices of the heroes in our midst – the dedicated educators who strive each day to help our children grow and develop.
PEF: What was your path to becoming an educator?
Claire Stephens: I was working with corporations, helping to implement their work and family benefits, but I wanted something different, so in the early 1990s, I went back to Mills College to get my master's degree in early childhood education. I taught classes for other aspiring teachers at Mills for a long time. But I fell in love with being in the classroom and seeing the magic happen there. This is my 10th year in Piedmont, teaching either kindergarten or first grade.
PEF: What would surprise people about what you do each day?
Stephens: A dad came in to volunteer, and was surprised at all the activities we had – we had seven different activities just for that segment of the day. I don't just roll up to school in the morning, and the magic happens – there's a lot of work and facilitation that happens behind the scenes. In the first hour of the day, I have six or more different lessons for a group of 10 kids, based on what I saw in my classroom the day before, tailored to who needs what, and what the kids told and showed me with their decoding and their rhymes. I take all that information and tailor the next day's lessons based on it. My goal is to get them to a high level of thinking and become stronger, both socially and cognitively. Helping them access learning in lots of different ways helps me accomplish that.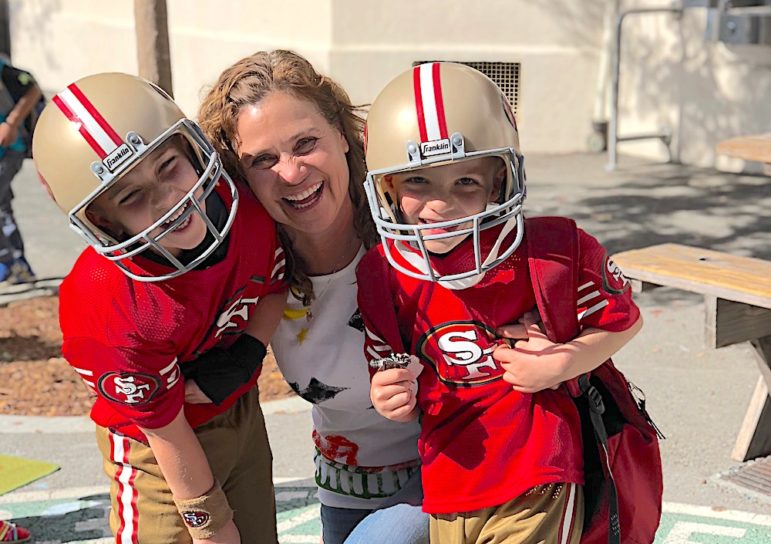 PEF: Why do you choose to teach in Piedmont?
Stephens: We're so fortunate here! The people in our community are so generous – both with their time and financially. I feel really fortunate and supported. The families are amazing, and it's such a caring community – that's a big plus of working here. I've taught in a lot of different places, and this is an extremely giving community, both in terms of time and money.
PEF: What is the most meaningful thing a student has ever said to you?
Stephens: A sweet girl in my class this year — she's been struggling, and I've been working to teach her in a way that she can access. She looked at me recently and said: "I love writer's workshop now!" Those moments when I find a way to help a child reach something they haven't yet been able to access, and it just clicks for them – those are so rewarding. If we just teach every child in the same way, we're not listening to what they need.
PEF: What resources would you like more of?
Stephens: I wish we had more aide time so that I could do more small group instruction. I set up my classroom with centers and workplaces because I don't think that teaching in a big group is the best path for kids. Over the years, that aide time has gotten squeezed – we're down to an hour a day. There's just one of me, so having that help is so important. Other than that, I feel very fortunate here. I feel like if there is a need, it would be filled – and that's very unusual in a public school here in California.
PEF: PUSD has one of the lowest student/staff ratios in the Bay Area. How does this impact you?
Stephens: I taught for years in a district where I had 33 first graders. So when we had the early and late readers, I remember being so happy when I only had 17 early readers! Classes of 30 kids are brutal for teachers. We're super fortunate here – our class sizes are one of the reasons we can attract teachers to the PUSD. That's one of the big factors of maintaining the quality of the schools – maintaining those ratios is key for our students. I could be the best teacher, but with 33 kids, I wouldn't be able to do what I'm able to do with my kids now.
PEF: How do specialists like art and music teachers, librarians, technology educators, and differentiation resources impact your work as a teacher?
Stephens: When I think of our specialists, I think of people like our art teacher, Katherine Thompson, how thoughtful she is in her scope and sequence, and how it mirrors what I teach my students in reading and writing. Having teacher-librarians is huge. Students don't just check out a book; they learn about the library resources in a way that impacts their learning and how they will grow as a student. And accessing technology in a way that is school focused is very different than other ways that these kids experience technology. We're really fortunate to have these specialists. I already spend hours and hours planning my classroom curriculum, and I do not know how I would get it all done without the specialists we have here.
PEF: What do you find most challenging in the classroom?
Stephens: I've been teaching for 20+ years. The curriculum has changed, and the expectations have really shifted. We have so much curriculum now, and so many ways to prepare it. And I have such a range of kids, socially and cognitively. I can't just teach one way. There are lots of paths to the same destination, and every child has their own path. Making space for them to do that is a large part of what I do. If a child isn't ready for something academically, I need to create space for that – Sometimes it's just too much for them. Meeting their needs while protecting them and making sure they have space to develop at their own speed – all that can be challenging.
PEF: What other challenges do you and your fellow educators face?
Stephens: The expectations are high. Our curriculum is hands-on and very time-consuming. The hours I put in before school begins and after it ends, every day, are exorbitant and daunting. And unfortunately, teachers aren't compensated for all the hours we spend. Work/life balance is tough, and it's so expensive to be here. I work on the side tutoring to make ends meet. I do it because I have to. I have two boys in college, and I'm a single parent.
PEF: What keeps you coming to work each day?
Stephens: Bridging the gaps for the kids, and helping them make connections – both academically and socially – is rewarding for me. I enjoy finding ways to help kids access learning, both socially and cognitively. We want them to be kind and contributing members of our community. My students keep me young at heart. __________________________________________________________________
The Giving Campaign is the PUSD's largest annual fundraiser and provides a broad range of supports for our educators and our schools, including technology supports and resources, classroom aides, art and music, libraries, S.T.E.A.M. training, electives, A.P. classes, counselors, and supports for differentiation and educator salaries. To learn more about the Giving Campaign or to donate, please visit www.piedmontedfoundation.org/donate/