Sometime in the next couple of weeks, Sophia Zalewski's cross country season will come to an end. The Piedmont High School senior will likely conclude a truly accomplished four seasons of running at the California Interscholastic Federation (CIF) championships at Woodward Park in Fresno on November 30. Based on her accomplishments, the Exedra has named Zalewski its Athlete of the Season for fall 2019.
The CIF meet will wrap up her favorite sport at the high school level. Well, sort of.
"The season that I'm in at the moment is the season that I like. When I'm in track, I really like track. When I'm in cross country, I really like cross country.

Sophia Zalewski
"I like the different aspects of both."
She's pretty good in both too. A year ago, Zalewski finished 98th overall in the CIF Division IV cross country race, part of a Highlanders group that finished 18th in the division. She has been dropping her time all year and figures (assuming she gets there) to move up on the leaderboard.
In track and field, Zalewski made it to the North Coast Section Meet of Champions in both the 1,600 and 3,200 meters. She was the only Piedmont athlete to make the second day of the Meet of Champions.
Next year, she wants to run in college – she hasn't decided where she wants to run yet. But it's an amazing journey for someone who used to be a figure skater and only started running at the suggestion of her mom.
Zalewski was born in Oakland and moved to Piedmont in third grade. Her grandfather was an athlete, competing in skiing and cycling, and her mom has run some triathlons. But she didn't really come from a long line of runners.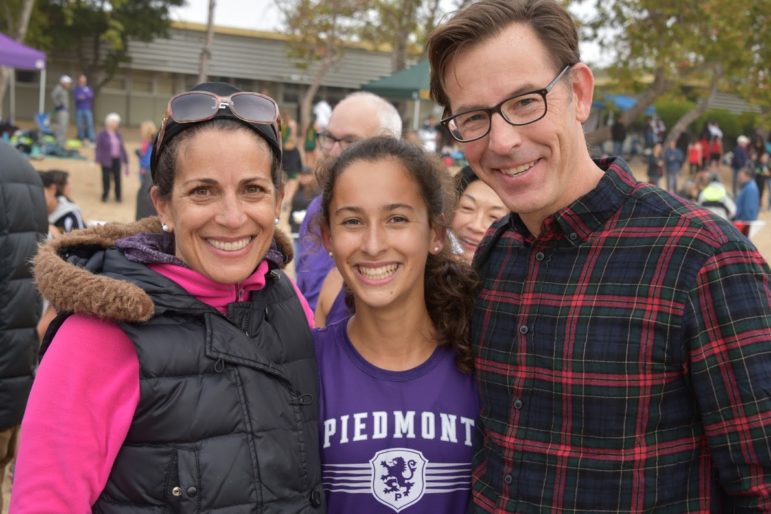 In figure skating, Zalewski took lessons but wasn't competing the way future Olympians do. Her mom suggested taking up running in middle school, and in sixth grade, Zalewski (along with her friend and still teammate Maggie Black) decided to join the Piedmont Middle School cross country team.
"I wasn't head over heels at first but I came to like the workouts and the community," she said. "I like how you can put in hard work and see the results. In other things in life, it's hard to see the results, but in running you get a definite time and can see the results."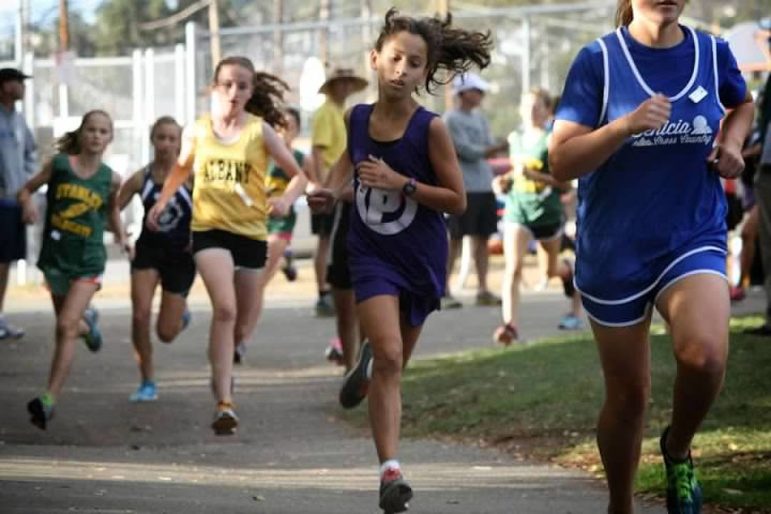 By seventh grade, Zalewski was running both track and cross country. That year, Zalewski and Black both broke a school record. That was the moment Zalewski began to realize she was pretty good.
Piedmont High School coach Jeanine Holmlund was realizing something similar. The middle school and high school coaches are close, with many belonging to the Lake Merritt Joggers and Striders Running Club.
"We have this connection," Holmlund said. "I already know who's seventh grade, who's eighth grade. We don't talk to the kids. We just watch and learn."
Holmlund saw what would be coming to the high school.
"She's got the mental toughness. She's willing to put up with being uncomfortable. She's really focused in her race. She knows what she wants to do and she goes after it.

Coach Jeanine Holmlund on Sophia Zalewski
"She's also very willing to train. We have three types of runners, those who like to train, those who like to race, and then we've got those who can train and race. Sophia's got that. She can do both."
Zalewski said she thinks her willingness to work hard is the thing that makes her a good runner.
"I think mainly for me it's work ethic," she said. "Putting in the miles at practice. Putting in the work has been a big part of my improvement over the years."
Her times have been falling this year. In 2018, Zalewski won the West Alameda County Conference title in 18 minutes, 30.90 seconds. On November 9, 2019, Zalewski led the pack again, this time in 17:50.64. In October, Zalewski finished second in her division at the Clovis Invitational, held on the same Woodward Park course as the state meet. Her time was a personal-best on the course of 18:34.1, which would have been top 15 in last year's Division IV race.
Another key is health. Zalewski said she has become better over the years at listening to her body, learning when to slow things down. The result has been a healthy senior year so far.
"I think I'm definitely learning how to figure out what my body needs for recovery. Or if I feel a nagging injury when I need to pull back. Because I'm the type of person that will run through aches and pains.

Sophia Zalewski
"I've been lucky this season in that I haven't had anything like that. I sprained my ankle last cross country season and I definitely pushed a little to get back early."
Another key to her season has been figuring out how much mileage to put in every week. Last year, Zalewski ran 30-35 miles per week. She tried 45 to start the season, but brought that down to 40, where she has been the rest of the year until tapering for the November meets.
"I definitely feel comfortable at that mileage," she said.
Next up is the North Coast Section meet on November 23. It's on the same course at Hayward High School where Zalewski won the WACC meet. Her goals are team oriented – she wants the Highlanders to make it back to the state meet. Personally, she would like to make it into the top five or even top three.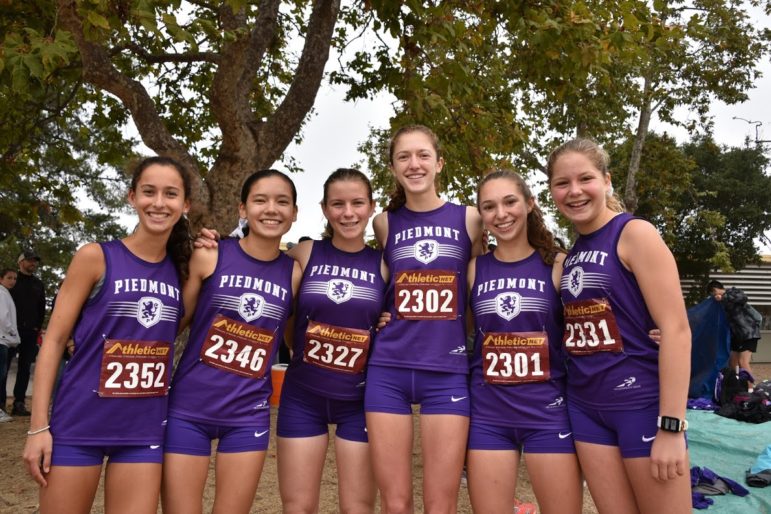 "It has been a great four years and I'm really sad that the season is almost over," Zalewski said. "I'm trying to savor it while I can."