A long, difficult season for the Highlanders came to an end on October 24 when the they lost their season finale at home to Castro Valley.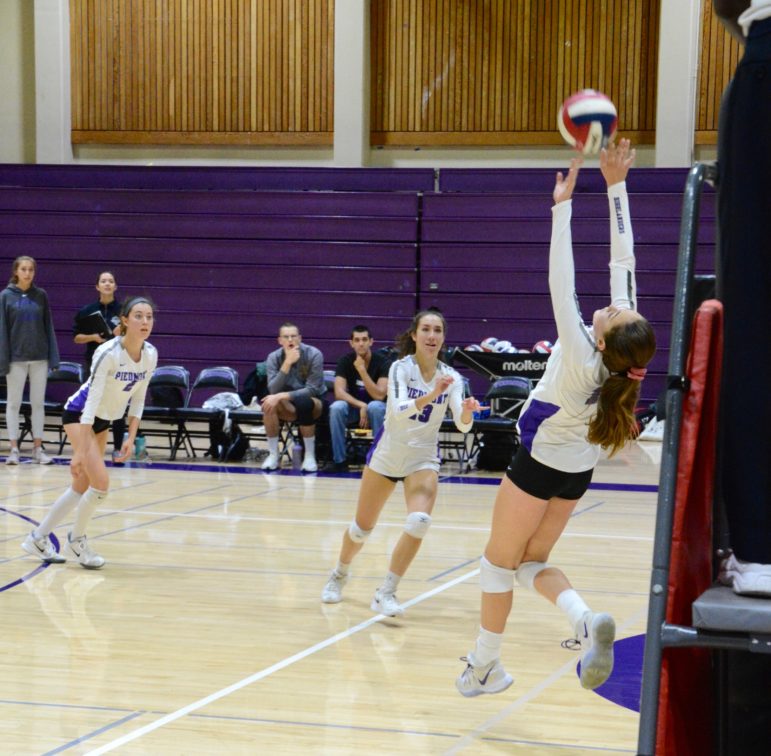 Piedmont finished the year 0-10 in West Alameda County Conference play and 1-18 overall.
"During the season, I definitely saw improvement," Highlanders coach Daron True said. "I'm hopeful for the future, I saw a lot of growth in my juniors and my sophomores."
Coming off back-to-back North Coast Section playoff appearances, Piedmont never quite got things going.
"I don't want to say we got complacent," True said. "I think we got comfortable. We had success the past two years and I think the seniors kind of expected it."
True said he was happy with the number of close sets his team played with some of the top teams in the league. Piedmont was playing in the much tougher Foothill Division of the WACC. The Highlanders win came over Encinal, which won the Shoreline Division.
Piedmont also was hit hard by injuries during the season. The silver lining was that the injuries allowed several younger players to get valuable game experience.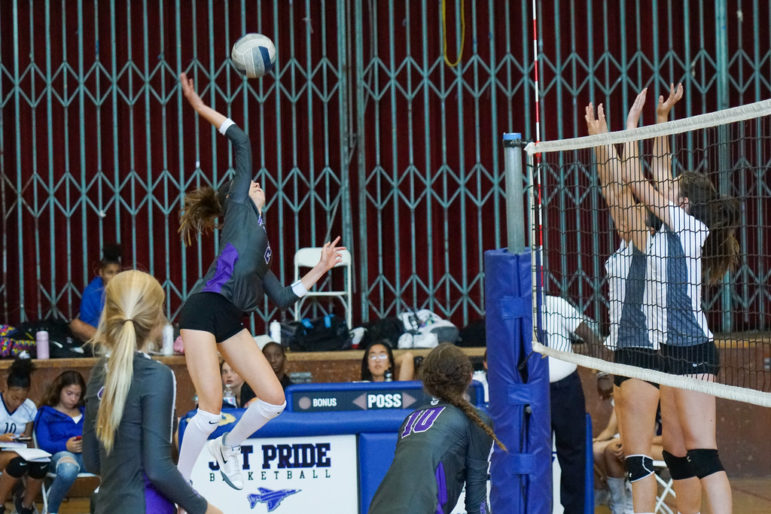 Six seniors will graduate, with the biggest lost being Dani Skov.
"She worked tremendously hard," True said. "A fighting spirit. A positive attitude, hard work. It was an inspiring performance throughout the year. In the mix for all-league. The work she put in and the spirit she put into every set."
"Giant swings against players who are heads taller than Dani. No fear, she would take it head on. That fighting spirit just inspires the younger group."
Logan Thiel is one of the younger players who True said showed tremendous improvement.
"Logan moved from (defensive specialist) to a hitting position and she performed phenomenally," he said. "I'm looking forward to seeing her next year."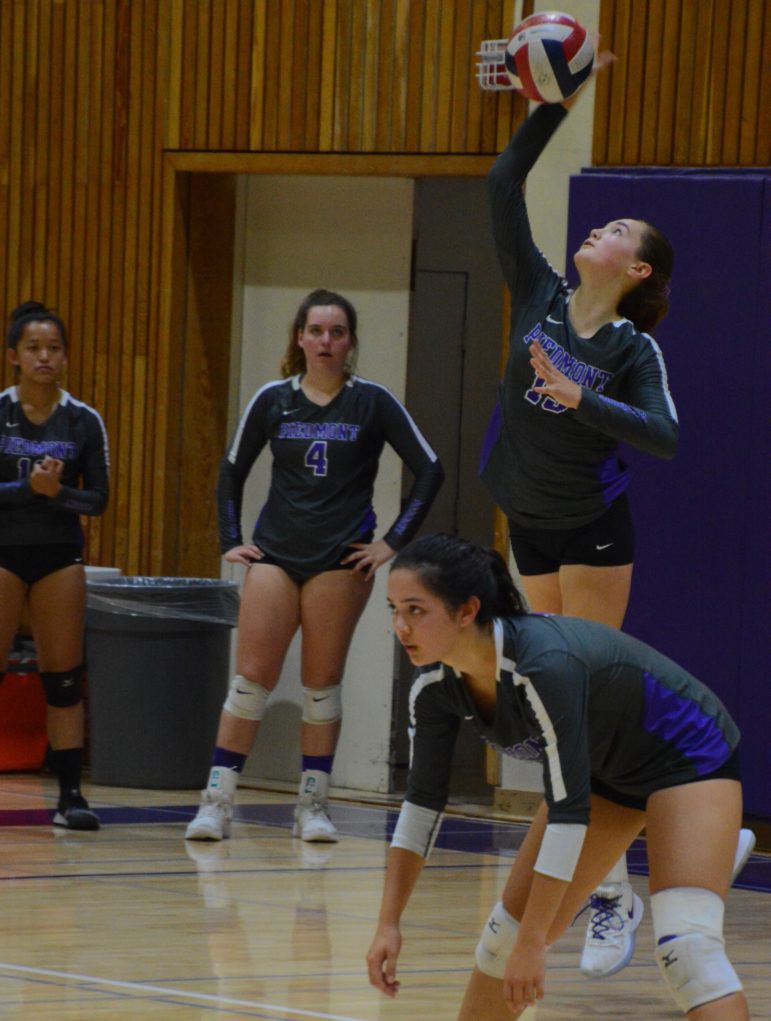 Molly Harrison moved into the setter role as the season progressed.
"I think that might be the move for me to make," True said. "She has the same spark that Dani does, she inspires greatness. She's the glue for our group. We had a constant strut on the court when she was there."
Ruby Shaffer stood out at middle blocker and will return.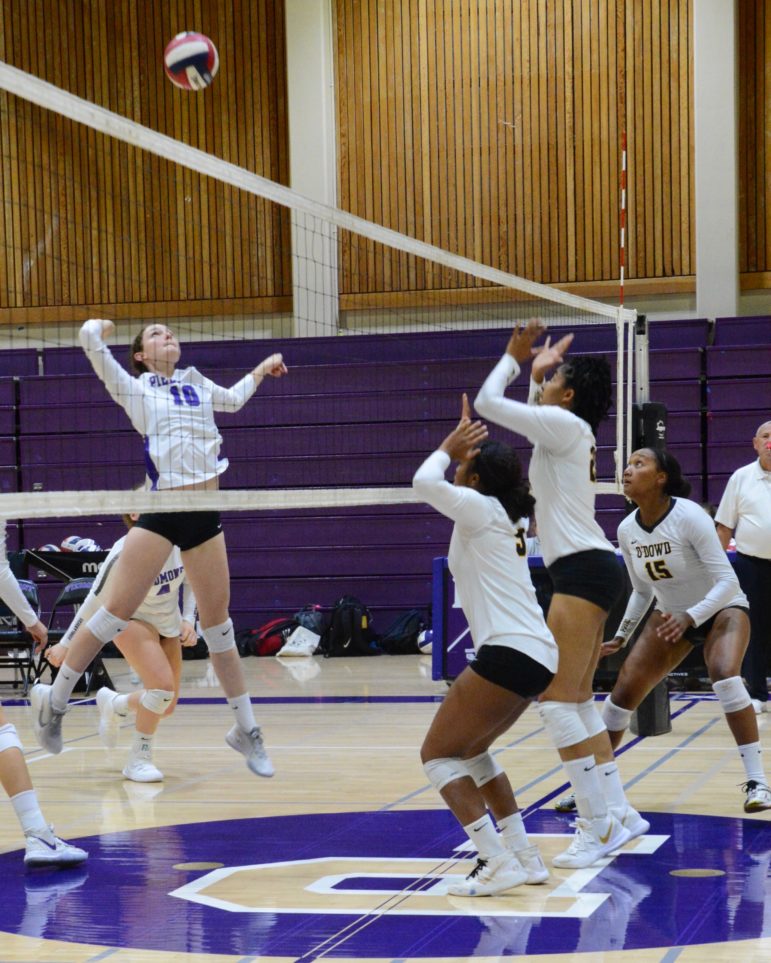 "The middle blocker is a very demanding position," True said. "You're the first line of defense. You have to jump on every play. The middle is the center of the offense, the center of attention. I played the position myself. To see that growth from Ruby is definitely something to look forward to. She has really come out of her shell and accepted the role."
Another setter who will return next year is Orly Sanborn. True talked about Sanborn in relation to Kate Goldberg, who has started at the position for the past four seasons.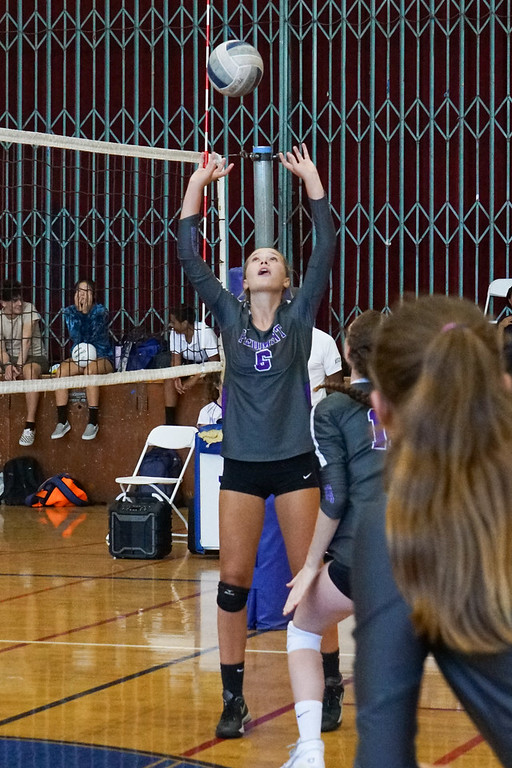 "You wouldn't see (Sanborn) on the stat sheet," True said. "The amount of time and effort that she puts into volleyball is phenomenal. She didn't start this year but she could next year. Orly, she looks up to Kate so much. 'What do I have to do to be as good as Kate?' I told her, 'You can't just want to get to Kate's level, you have to surpass her.'
"The amount of improvement she has had in her setting ability is definitely something to look forward to in the future. She didn't see a lot of court time this year. I'm looking to hone her skills next year. To take the torch and take it a little further."
Some of the players will be playing beach volleyball for Piedmont, others will be playing club. True said that playing some form of volleyball during the offseason will help his players improve heading into next year.
"They do phenomenal when they're under supervision," he said. "A lot of people put down the volleyball and they expect to come back and magic happens, but the magic happens when you put in work."
Photos by Jeff Porter and Devon O'Shaughnessy