Nora Linnane scored three goals and Tali Cooper scored twice, but it wasn't enough as the Highlanders lost to Berkeley, 12-7, in the West Alameda County League third place game on November 2.
The Highlanders finished the season 6-12. They went 1-2 in the tournament, which was hosted by Encinal.
"I'm so happy with the way the season ended," first-year coach Sarah Mooney said. "We played great water polo throughout and improved through the final game."
Berkeley jumped out to a 6-0 lead early in the second quarter. But the Highlanders battled back and scored the final five goals of the game.
Georgia Tomasik scored five goals for the Yellow Jackets. Sydney Henderson added two.
Ella Wright

Gwen Jones (10)
For the Highlanders, junior Ella Wright scored one goal, had two steals, and two assists. Junior Lindsay Wolin had one goal. Senior Clara Feldman had three steals, and Kaelin Campbell, Grace Davies, and Gwen Jones each had one steal. Senior goalie Julia Pappas had four saves, and junior goalie Merry Roberts had two.
Coach Mooney said she is looking forward to her team improving during the off-season. She said one of the highlights of the year was how well Piedmont played on defense.
"I thought their defense was great," Mooney said. "I think we just need to be a little bit more aware on defense."
Mooney said she hopes some of her players play club water polo and compete on the swim team in the spring. In water polo, Mooney said confidence will be key for the Highlanders going forward.
"I really just want them to focus on passing," she said. "I want girls to get more confident, passing in congestion, getting the shot off."
Mooney singled out the team's seniors for leading the way this season.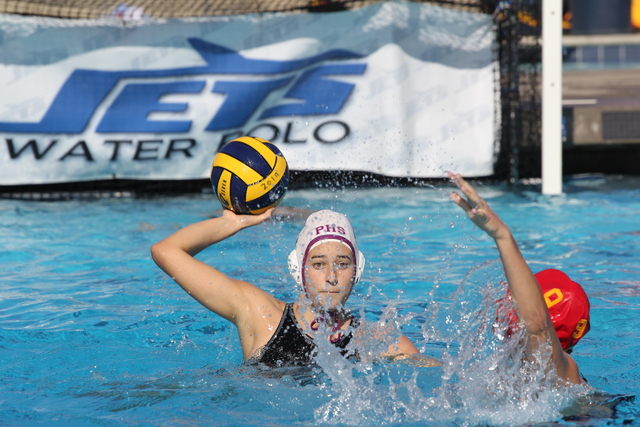 "Clara Feldman was a great addition to the team this year," Mooney said. "She was gone last year – she did a semester abroad. She was the backbone of our team."
Mooney said goalkeeper Julia Pappas became more aggressive as the season wore on. After one time where Pappas came out of the goal to fire the ball up the pool, she told the coach, "That was for you," while laughing.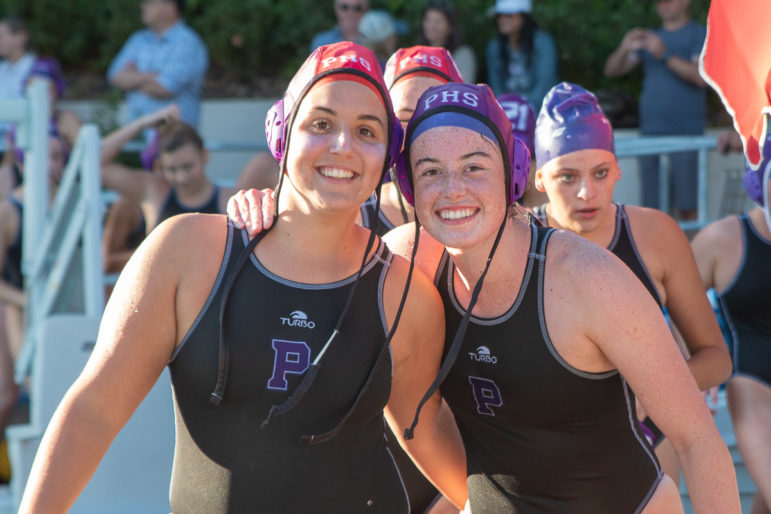 And Linnane was the rock on offense.
"Nora had a great shot all season long," Mooney said. "She really kept us in every game. She was just a constant force on offense that teams didn't know how to handle. A game-changer."
The first-year coach said that although coaching was a lot of work, it was incredibly rewarding.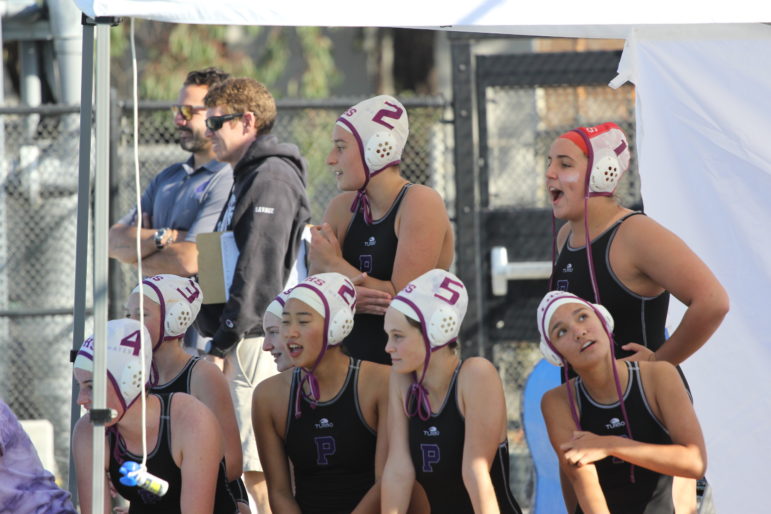 "They were great," she said of her players. "It was so much fun. They care so much about the team. It's a great group of girls to coach because they all seem to like each other."
Photos by Nancy Brahm