The Highlanders fell to Castro Valley in overtime, 31-28, on November 1 in the last game of the 2019 season.
"Yeah, it was (a great game)," Piedmont coach Jerome Johnson said.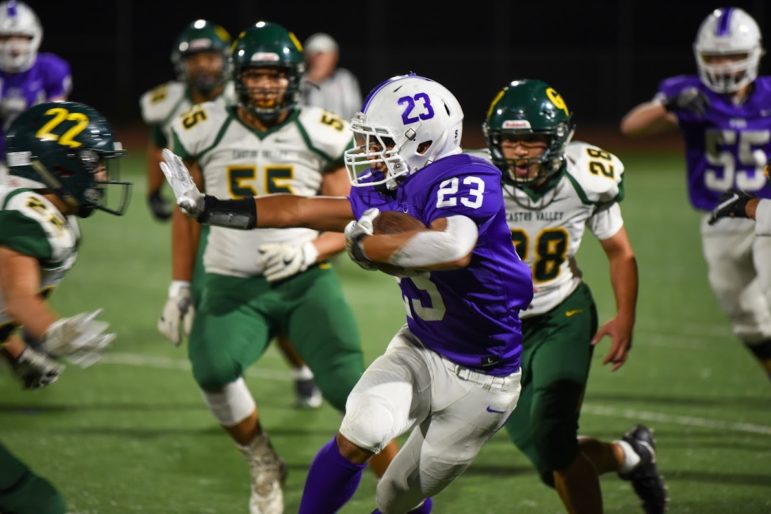 Brian Cain rushed for 211 yards and four touchdowns to lead the Highlanders. Nicky Allen-Goix rushed for 67 yards, as Piedmont's running game dominated its side of the ball. The Highlanders outgained Castro Valley, 326-294, and ran 83 total plays compared to the Trojans' 57.
"He (Cain) had a good game," Johnson said. "Brian is going to be remarkable next year. Nicky will get more carries. Nicky is definitely a kid that is going to blossom. They're going to say, 'Where did he come from?'"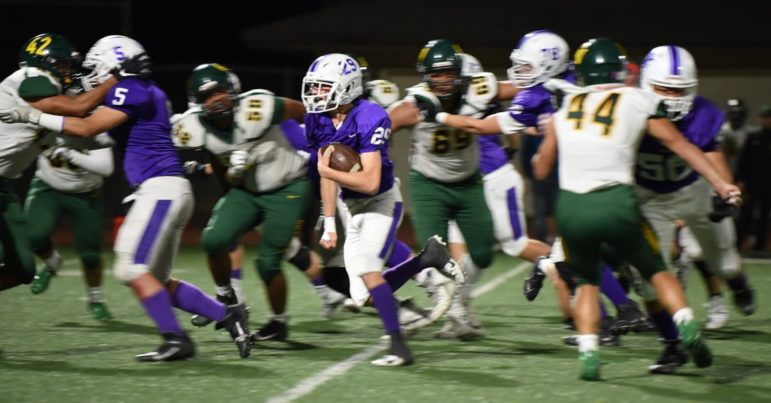 The game was close the whole way. Castro Valley went up 6-0 in the first quarter on a seven-yard run, but missed the extra point. The Trojans extended their lead to 14-0 in the second quarter with another seven-yard run and converted 2-point play. Piedmont scored its first points on a two-yard run by Cain, and the first half ended with Castro Valley ahead 14-7.
The Highlanders tied the game in the third quarter on another 2-yard run by Cain. They went ahead 21-14 on Cain's third touchdown run, this time for four yards in the fourth quarter. But Castro Valley responded with a tying eight-yard touchdown run, and regulation ended with the score 21-21.
Piedmont blocked a field goal attempt late in the fourth quarter, and Ethan Feldstein scooped up the ball and returned it for what could have been a go-ahead touchdown. However, an official had blown the play dead.
Similar to the rules in college football, high school overtimes give each team one possession of the ball per overtime "period," with the teams alternating which goes first.
Zach Sandoval caught a 9-yard touchdown pass to put the Trojans up in the first overtime. Piedmont answered with a 1-yard touchdown run by Cain, his fourth score of the game.
The Highlanders failed to score at the start of the second overtime, and Leikela Lunt nailed a 28-yard field goal for Castro Valley to win the game.
The loss closed out a 3-7 season. The Highlanders went winless in the very competitive West Alameda County League.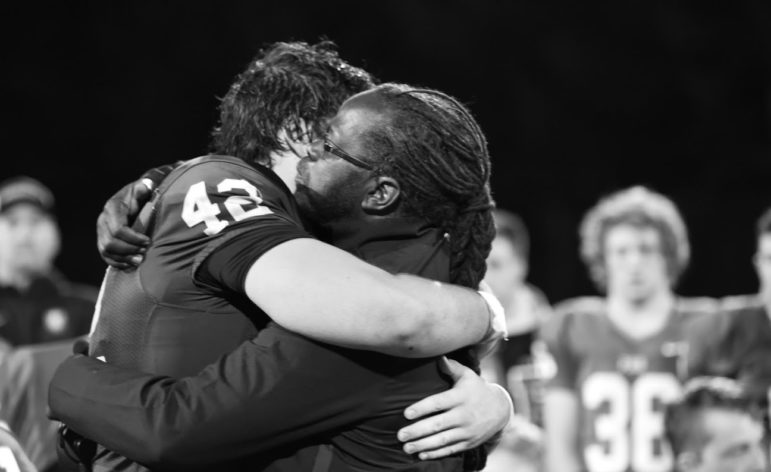 Johnson, in his first year as coach, said that the team overcame several injuries – at least eight players missed the finale – and improved as the year progressed. With several underclassmen due back next year, the future looks bright.
"Our defense is going to be stellar next year," Johnson said. "We're going to have some veterans coming back. Our safety Ben Marshburn. Our interior line, Andy Melian, Mason Kimball, Trevor Thayer, Seamus Meagher, and Jordan Bowers.
Trevor Thayer

Mason Kimball

Andy Melian
"The one thing that I think our kids are excited about next year, what they learned, is they won't take anything for granted", Johnson noted. "You can't go on what I did as a sophomore, what I did on the JV team, (thinking it) will carry over to the varsity. It doesn't work that way."
Photos by Todd Marshburn