The Highlanders' cross country teams finished the West Alameda County League regular season on October 30 with the third of three league meets at Hayward High School.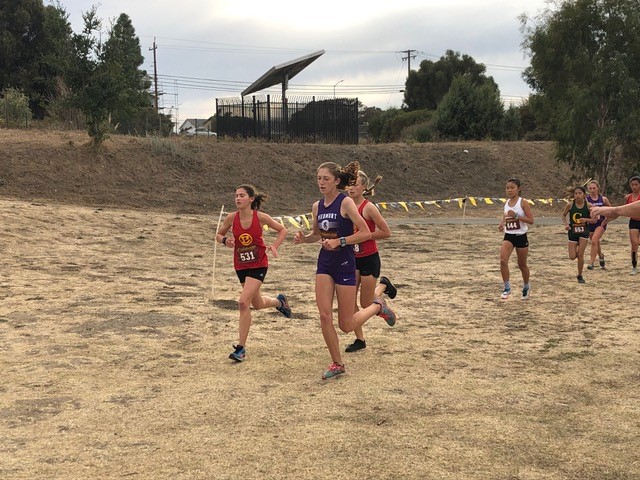 The girls team fell to Alameda, 26-29, in dual meet scoring, while defeating Castro Valley and San Leandro. In lieu of traditional dual meets, all teams run together, but then the individuals are separated out for team scoring.
The boys team lost to Alameda, Castro Valley, and San Leandro.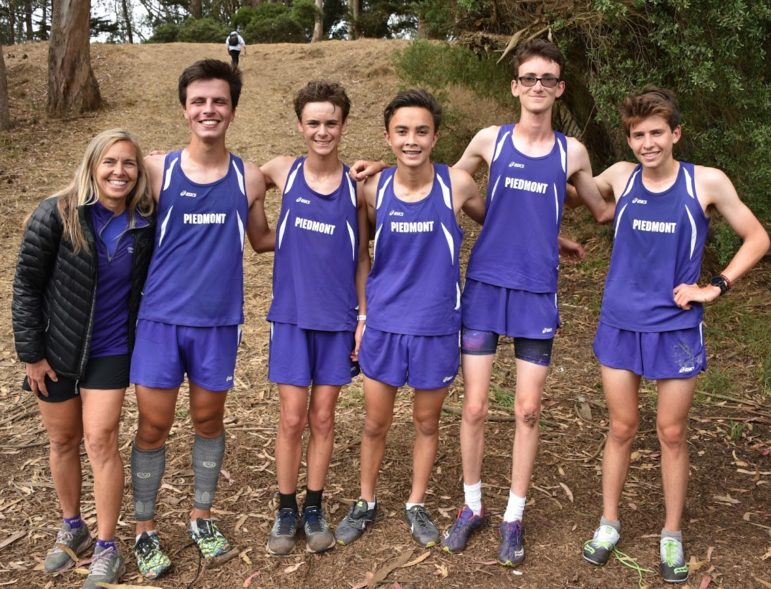 For the season, Piedmont's girls finished 11-1 in dual meet scoring. The boys finished 7-4. The WACL league championships are scheduled for November 9 at Hayward.
Sophia Zalewski came in second overall for the girls at 18 minutes, 39 seconds. Adri McAuliffe finished in 19:23.1, Maggie Black in 19:30, Ellie Black in 19:39, Aya Troyer in 20:02, Mara Lovric in 20:22.9, and Molly McWeeny in 20:39.4.
Collin Mortimer was the top boys finisher at 16 minutes, 37 seconds. Rowen Connelly ran a 17:05, Cooper Downing 17:21.8, Jack Stein 17:42.8, and Parker Long 17:46.5.
The top qualifiers at the WACL meet advance to the North Coast Section championships, which are scheduled for November 23 at Hayward. The girls team is expected to be one of the favorites in its division.
Photos by Keiko Hayashi