The Highlanders opened their postseason by splitting a pair of games at the West Alameda County League tournament. The Highlanders advanced to the third place match on November 2.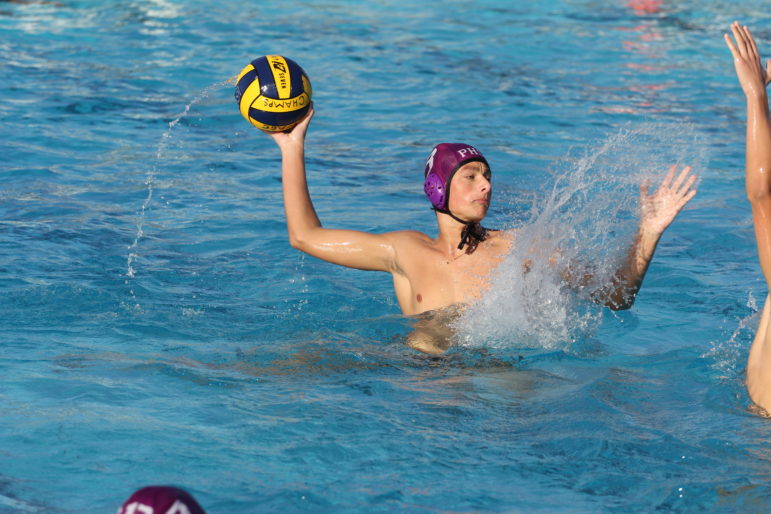 On October 29, Piedmont opened with a 12-9 win over Castro Valley in a match played at Encinal. Max Wagener scored five goals for the Highlanders, while Antonio Rivera added three.
Piedmont was nursing a 10-9 lead in the fourth quarter when Evan Eldridge and Rivera scored late goals to give the Highlanders the final cushion.
Antonio Rivera

Evan Eldridge (17)
Ryan Brookens scored four goals for the Trojans.
Piedmont goalkeeper Dariush Kashani had 13 saves.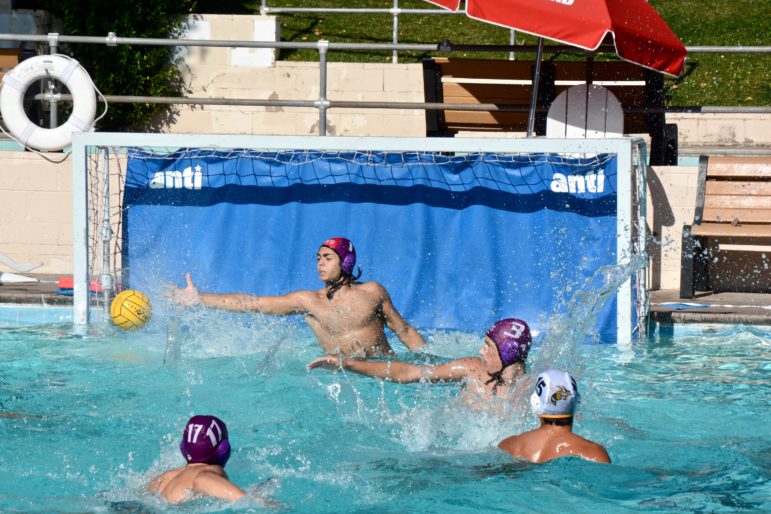 The next day, the Highlanders faced Berkeley, also at Encinal, and fell, 16-6. The Yellow Jackets jumped out to a 5-1 lead at the end of the first quarter, and extended it to 10-1 at halftime. Berkeley is now 24-0 on the season and one of the top teams in Northern California.
Dashiel McFarland scored five goals and Chase McFarland scored four for the Yellow Jackets.
Kashani stood tall in goal, recording 20 saves.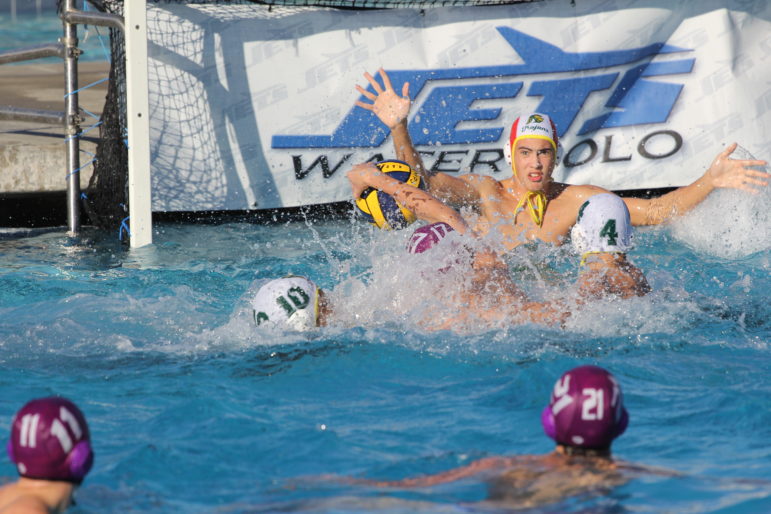 The third place game will be against Alameda at 3 p.m. on November 2 at Encinal High School.
Photos by Nancy Brahm