The Highlanders opened the North Coast Section Division 2 playoffs on November 5 with a familiar foe: West Alameda County Conference rival Encinal. After the teams played a scoreless first quarter, Piedmont took control of the match at both ends of the pool at Northgate High School, en route to a 9-5 victory.
"It's always good to come out and win a first round game," Piedmont coach John Savage said.
The Highlanders will return to Northgate on November 9 at 7:30 pm, when they will face No. 3 Northgate in the second round.
The setting for the first round match was in the early evening with a purple and orange sky darkening over the outdoor pool in Walnut Creek. Piedmont had won the first two meetings between the schools, and figured to be the favorite.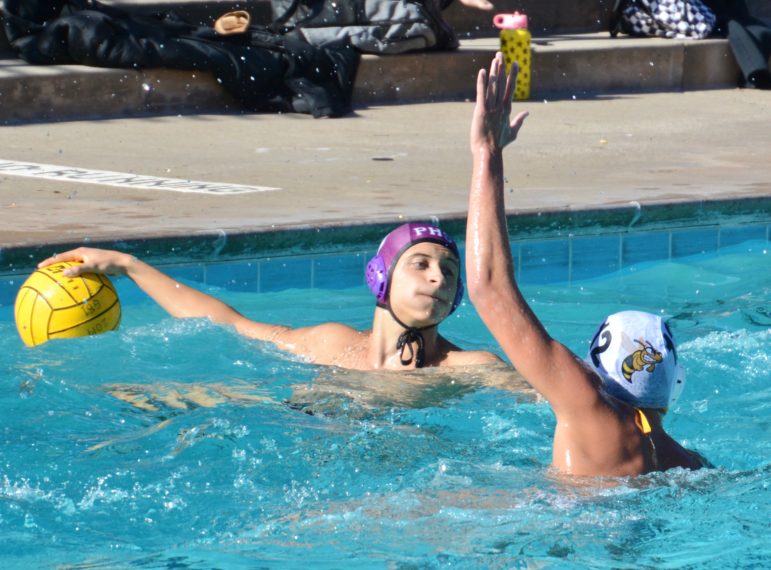 The Jets (10-13) got strong goalkeeping from Josh Snell early on and the teams were scoreless into the second quarter. Finally, Tag Walter broke through for Piedmont (17-11) when he scored on a rebound of a shot by Antonio Rivera with six minutes, 10 seconds to go in the first half.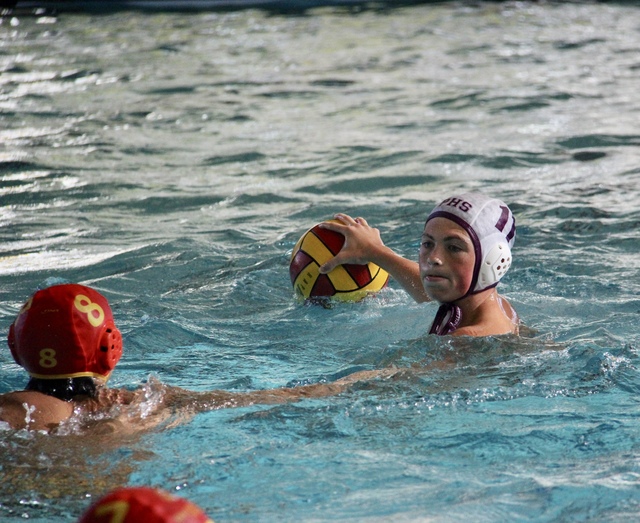 That seemed to open the floodgates for the Highlanders, who built a 6-0 lead into the third quarter, and led 9-1 after three periods of play.
Walter scored again at 5:00 in the second quarter, taking a pass from Evan Eldridge and making it 2-0. At 4:00, Rivera set up Jack Dunlap's goal to make it 3-0.
Evan Eldridge (17)

Jack Dunlap
"We had a slow first quarter, we were missing a bunch of our shots," Walter said. "What it really came down to was our countering. I think our endurance really was a game-changer."
Meantime, Piedmont goalkeeper Dariush Kashani made four saves in the second quarter. After one, he made a long pass to Rivera at the other end of the pool. Rivera converted to make it 4-0 heading into halftime.
"That is exactly how we want to be playing," Kashani said of Piedmont's second quarter.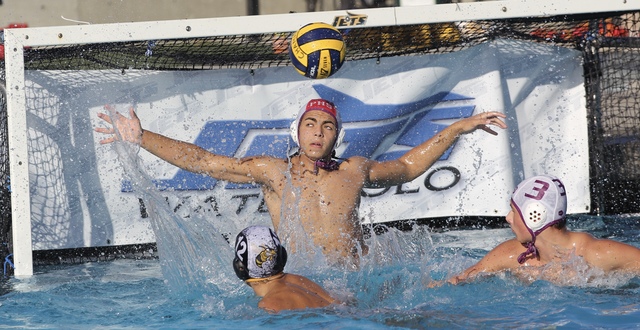 Said Walter, "Love our keeper! It's real nice having a guy we know can knock down the perimeter shot."
Savage added, "Once we got a little bit of separation, things started to loosen up and goals came in bunches."
A pair of goals by Eldridge early in the second half made it 6-0. The latter came on a nice pass from Holden Hinsch. Harrison Miller had a pair of goals in the third quarter for the Highlanders as well.
Holden Hinsch

Harrison Miller
Kashani made 10 saves through three quarters before being replaced by Julian Scherman.
Encinal's Brian Del Cid had two very nice goals when he fired the ball into the net backhanded past Scherman in the fourth quarter.
Piedmont's second round match is likely to be more challenging. The Highlanders played Northgate during the regular season, falling to the Broncos, 6-1.
"The scouting report is we can play them if we come out swinging, but if we're off slow, it's not looking good," Walter said. "We're going to bring the fire Saturday."
Photos by Nancy Brahm