A year ago, the Piedmont High School boys soccer team went undefeated in West Alameda County Conference (WACC) Shoreline Division play at 9-0-1. The Highlanders made it to the second round of the North Coast Section (NCS) Division IV playoffs. The final overall record was 12-5-2.
The Highlanders might be poised to do even better this season.
Much of the roster returns. In fact, managing expectations might be one of the keys for coach Todd Sullivan this year.
"To the boys, it's a given that we should win the league," Sullivan said. "I have to manage them and make them understand that we may be better than we were last year, but the teams we play are better than they were last year."
Will Kalmbach

Jackson Cavenaugh in goal
The two key losses are Will Kalmbach and Jackson Cavenaugh. The former was the WACC Shoreline Most Valuable Player. The latter was the team's goalkeeper, a rock behind the defense.
Wing Rafael Stankiewicz is now a senior and a captain. His younger brother Andre will be a sophomore playing his second season on varsity.
Rafa Stankiewicz (10)

Andre Stankiewicz (12)
"His composure is fantastic," Sullivan said of Rafael Stankiewicz.
Forward Hunter Disco is also a returning senior and a captain.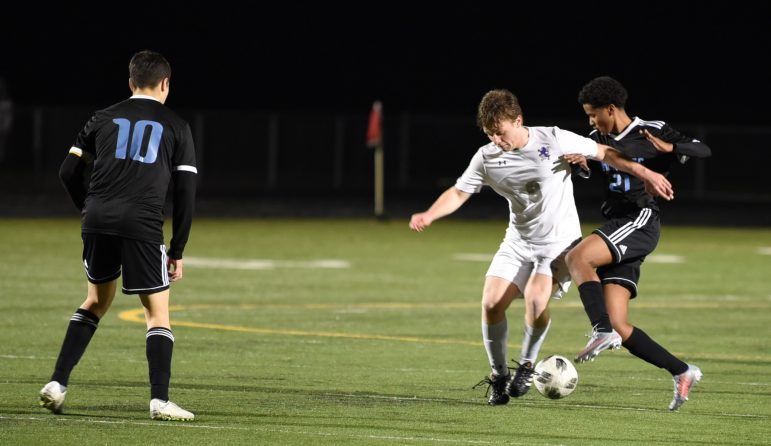 "He's got fantastic strength and ability to play with his back to the ball," Sullivan said.
Defender Rico Barker will also be a key returning senior.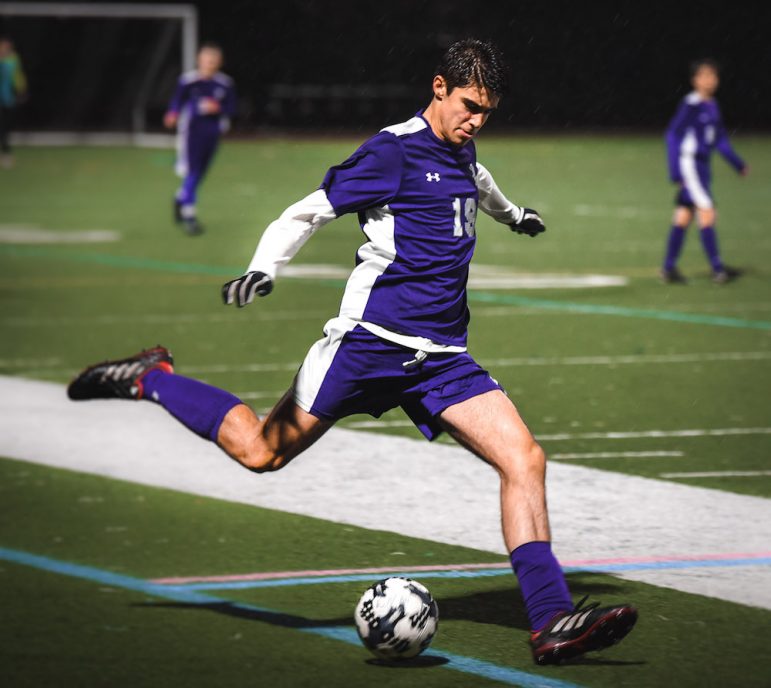 "He's very strong," Sullivan said. "He's also technically very good."
Barker's fellow defender Ben Marshburn is back for his junior season.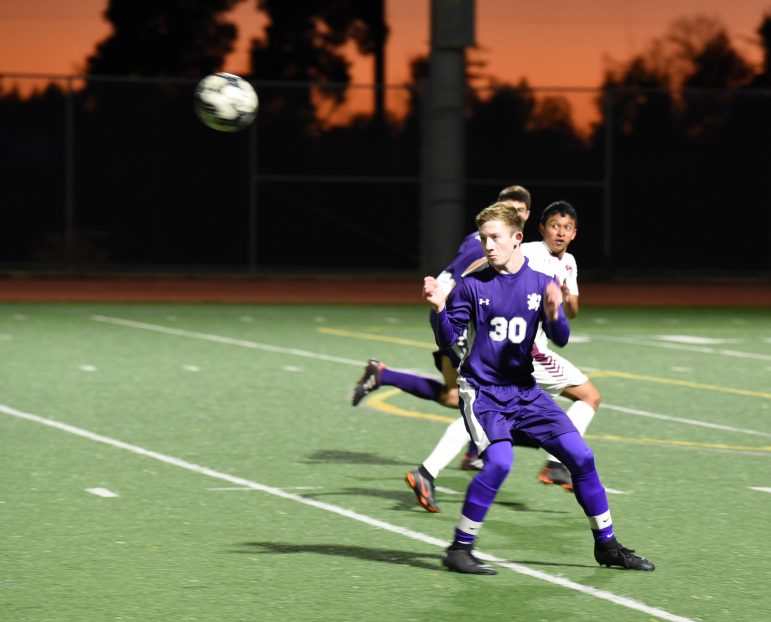 "He seems to read the game superbly well," Sullivan said.
Connor Curtis is another sophomore who played on varsity last year.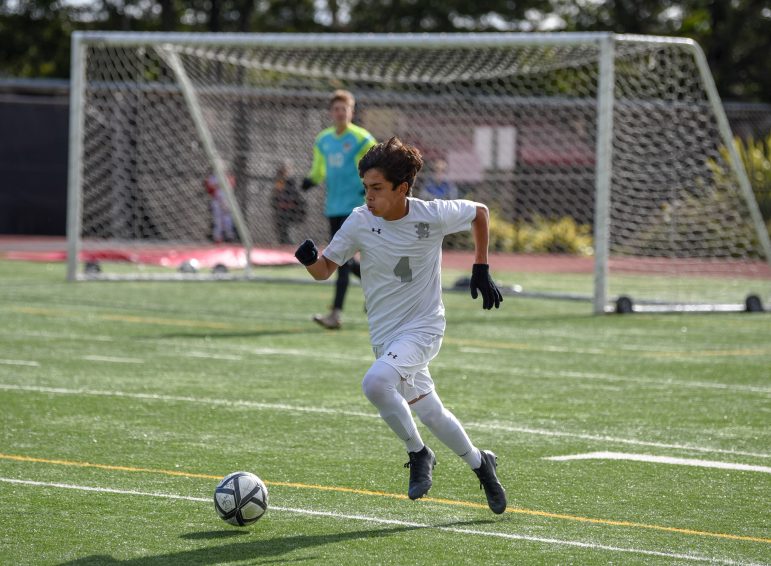 Sullivan said freshman Daniel Malecki will take over in goal.
"He's got very good feet, which is a requirement for goalkeepers these days," Sullivan said.
What are the keys for the season? Sullivan said keeping possession and translating those possessions into quality shots is always important for Piedmont.
The Highlanders's first games are scheduled for December 2 at 6 pm at Freedom High School; December 5 at 6 pm at Bishop O'Dowd; and December 10 at 5:30 pm at home against Mt. Eden.
Photos by Todd Marshburn