The Piedmont Highlander (TPH), Piedmont High School's student news publication has been named a Crown finalist by the Columbia Scholastic Press Association.

CSPA is an international student press association, founded in 1925, whose goal is to unite student journalists and faculty advisers at schools and colleges through educational conferences, idea exchanges, textbooks, critiques and award programs. [MORE]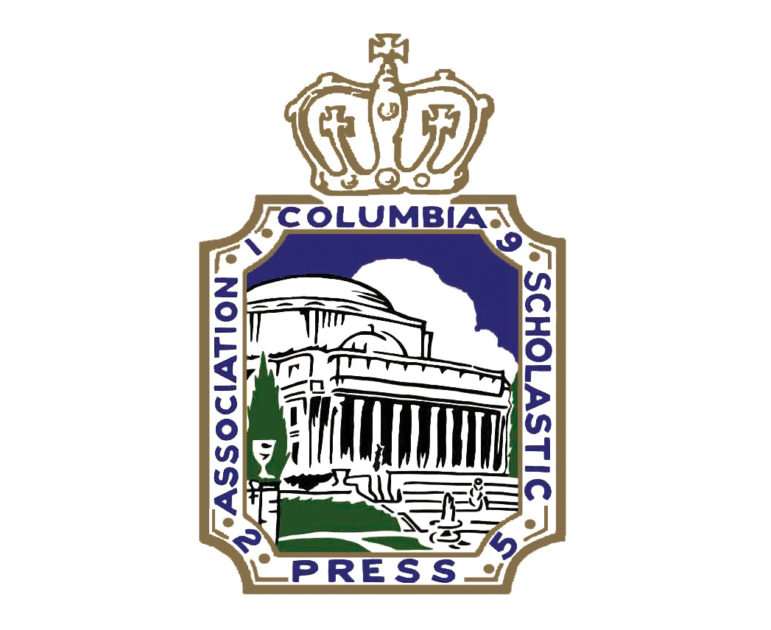 The Crown Awards honor top student publications chosen from CSPA's members. Crowns are selected for overall excellence in a head-to-head comparison. Student publishing in news, magazine, yearbook or digital (online) formats are all-eligible. During Crown consideration, publications are judged on their excellence as shown by their design, photography, concept, coverage and writing. A total of 1,145 publications were eligible for judging.
Ninety-seven news print and hybrid publications were chosen as Finalists for the CSPA Crown Awards to be presented in March 2020 at ceremonies in New York City. Crown Finalists are actual winners, not nominees. Some will be announced as Gold Crowns; the rest are Silver Crowns. The news print and hybrid publications were published during the 2018-19 academic year.
The 2018-19 TPH editorial board consisted of Ella Lee and Clarissa Lam, editors in chief, and section editors, Marta Symkowick, Maggie Black, Casey Lane, Owen Levinson, Roni Schacker, Nina Tafapolsky, Nathan Chen, Max Monical, and Will Suppiger.
The CSPA offers three annual competitions to honor excellence in student publishing: Medalist Critiques for written evaluation, Crown Awards for overall excellence and Gold Circle Awards for individual student recognition.
The Crown Awards require a different judging process from the CSPA's Medalist Critiques. Regular CSPA members are invited to submit a second copy of their publication for Crown judging. From among those entries submitted, the Crown Awards are considered at Columbia by panels of invited judges, working in small groups to review each publication.
Crown Awards summarize overall excellence in the entire publication while Medalist Critiques compare each publication against a printed set of standards. In contrast, Medalist Critiques are the work of a single adviser-judge.
Crown Awards function as a "top-down" view of general excellence; Medalist Critiques offer a "bottom-up" perspective, noting specific strengths and weaknesses.
Members of this year's editorial board and journalism class, under the leadership of Marta Symkowick and Maggie Black, editors in chief, plan to attend the awards ceremony in New York City.