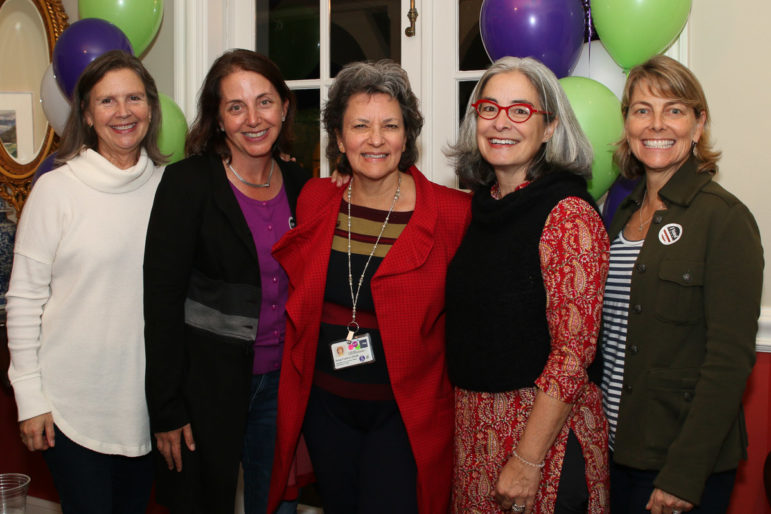 Parcel tax measures G+H were on the November 5 ballot and passed with strong margins. We are grateful for the continued support this community has given to our schools.
We are especially grateful to G+H campaign chairs Hilary Cooper, Doug Ireland, and Christine Wente von Metzsch who graciously stepped in to lead the campaign. This win is a direct reflection of their tireless effort in setting the vision, rallying the volunteers, and filling in to work on the ground whenever necessary. They were wonderful ambassadors to talk up what is remarkable about our school district.
A successful campaign needs boots on the ground. Thank you to the myriad volunteers…
…who heeded the call for help by showing up for phone banks, neighborhood walks, and other as-needed duties. This campaign relied on hours and hours of volunteer time, and each week a cohort of G+H supporters gave their own talents and energy.
Another big thank you to Larry Tramutola, June Monach, and Christian Garcia for yet another Piedmont campaign to which they provided their expertise, common sense, wisdom, and energy. Our community is very lucky that Larry and June call Piedmont home, and we have benefitted many times over from their talents and support.
And last, but never least, thank you to the educators in our learning community, our teachers, staff, and administrators.
They are dedicated to their vocation, skilled craftspeople who are on the front line every day to teach and nurture our children and build them into responsible citizens. They model what it means to be life-long learners in their willingness to learn new skills and share what they know. These measures passed because this community recognizes and appreciates their talents and energy.
To borrow from Mr. Rogers, "We live in a world in which we need to share responsibility. It's easy to say, 'It's not my child, not my community, not my world, not my problem.' Then there are those who see the need and respond. I consider those people my heroes."
Thank you, Piedmont, for sharing in this responsibility!
PUSD Board of Education
Sarah Pearson, Megan Pillsbury, Cory Smegal, Amal Smith, and Andrea Swenson