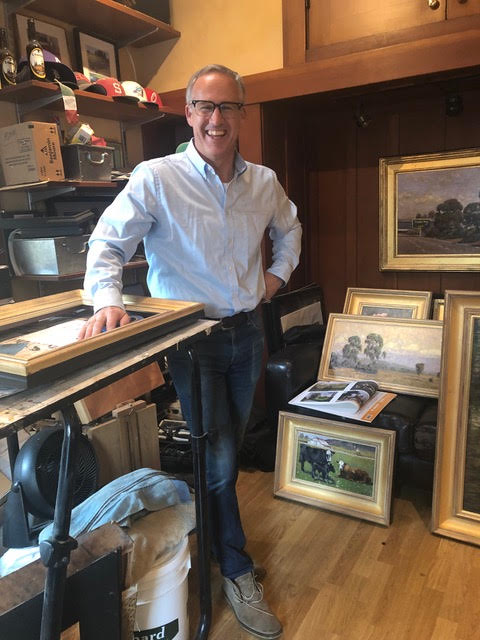 Michael Stehr (PHS Class of 1987) describes himself as the hardest working artist in the East Bay, and that is no exaggeration. In order to get this interview, I trailed Stehr around the Piedmont Center for the Arts exhibition hall for an hour as he went up and down his ladder, painting the room in a custom color specially chosen to give viewers an experience similar to that found in the most prestigious museums in the world. With a precision earned through years of dedicated practice, and without spilling a drop, Stehr painted into corners, around light switches and air registers, covering the walls with a satisfying efficiency, all the while sharing the story of how he came to be the artist he is today.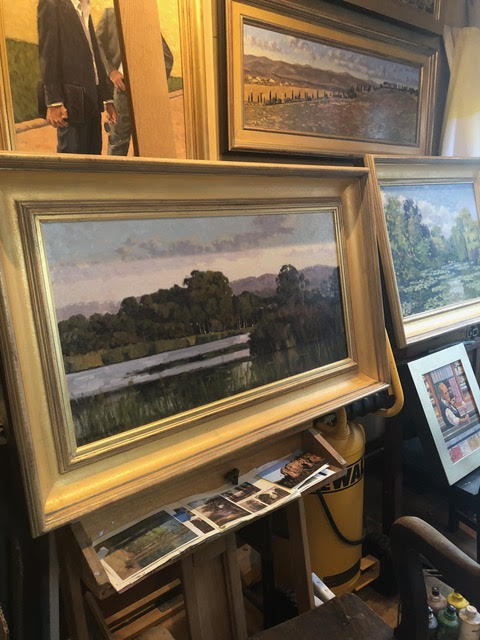 Not many artists would paint the walls of a gallery for a two week exhibition, but then, not many artists have either the patience required to do so, or even the awareness that they should. But in Stehr's case, this perfectly illustrates the multi-faceted nature of his talents as a fine art painter, an art historian, and a highly-skilled craftsman. Stehr, who graduated from Stanford University with a double major degree in Political Science and Art History with a focus on the Age of the Baroque, has been able to achieve the enviable dream of having a viable career in the arts.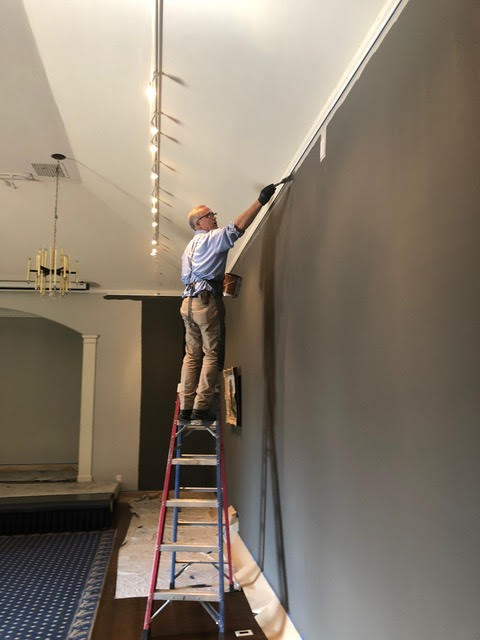 With a disciplined work schedule that would make a lesser person drop from exhaustion, Stehr divides his days, weeks and months into manageable blocks that allow him to work full time in his business as a Decorative Artist applying specialty finishes such as Venetian plaster and custom painted murals in the Bay Area's finest homes and buildings, while also creating a new group of fine art paintings each year in his home studio. The inspiration for these paintings comes from twice yearly art history trips that Stehr personally researches and leads to European cities. Stehr also finds time to teach private painting lessons and coach high school baseball.

In fact, were it not for baseball, Stehr might not have become an artist at all. Stehr's mother Bonnie recalls his sixth grade (PMS) art teacher, Mr Smith, letting her know that Stehr had talent and would benefit from private art lessons. But as both Stehr and his mother confirm, Stehr had no intention of letting art get in the way of sports. During high school, Stehr played tennis, basketball, baseball, and football, and intended to play baseball at Stanford.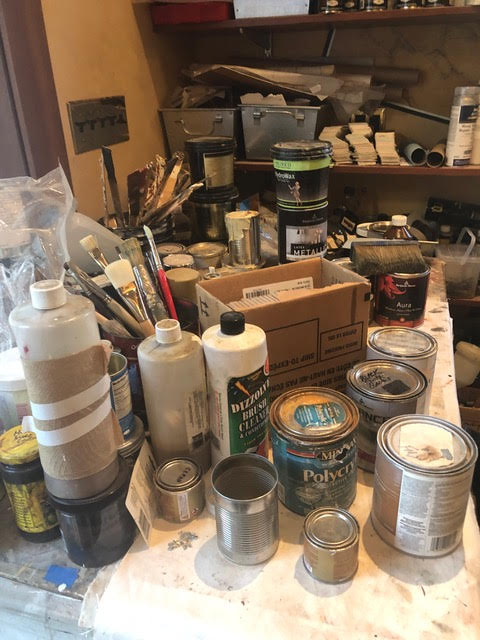 But as Stehr describes, an elective in ancient Greek art at Stanford taught by charismatic professor Jody Maxmin changed the course of his life. As Stehr learned about the personalities and great achievements of the classical artists, he became enthralled with the arts. He began to imagine the possibility of producing his own art and decided to pursue a double major with a focus on the Age of the Baroque focusing on the career of Michaelangelo.
Stehr is no starving artist, but acknowledges the challenge in supporting a family through a life in the arts. With one daughter in college and a son soon to graduate from high school, Stehr has no plans to slow down anytime soon. He credits his family – wife Maryanne, parents Bonnie and Jim Stehr, as well as summertime assistance from his two children – with providing the essential support needed to keep all the parts of his art business running smoothly.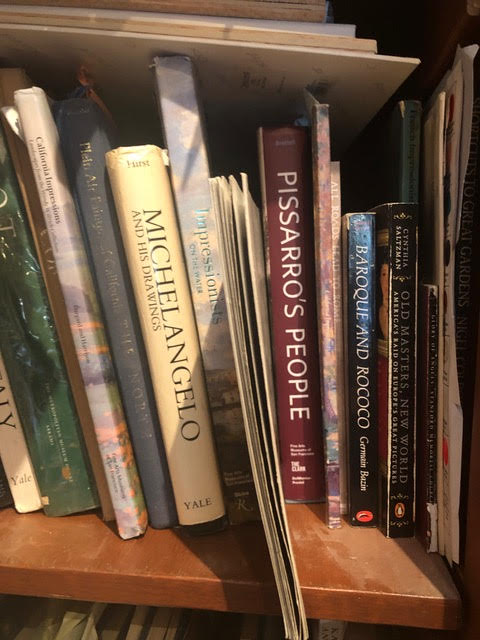 As Michelangelo did, Stehr dedicates himself to studying and learning constantly in order to continuously improve his skills as a fine art painter. The 35 paintings in his new body of work "Made in the Shade: Celebrating Trees, Some of Mother Nature's Finest Sculptures" explore the sculptural quality of trees, how trees shape our perception of certain views, and how trees have variable personalities. In the paintings, which have been compared to the work of Corot, Stehr reveals through subtle color and value shifts the many layers of light, atmosphere and transparency that trees add in a vista. The subjects of these paintings are trees that Stehr encountered in travels during this past year and before.

Be sure to visit the show at the Piedmont Center for the Arts, open November 16, 17, 23 and 24. The luminous paintings will really pop against the deeply toned wall color chosen by Stehr just for this show; afterward the artist might be glimpsed working hard, going back up and down his ladder, to put the walls back to neutral.

A painting featured in this November's exhibit of Michael Stehr's work