The Yes on Measures G&H campaign is pleased to share the extensive list of endorsers for Measures G&H, including the Association of Piedmont Teachers (APT), the California School Employees Association of Piedmont (CSEA), Piedmont Education Foundation (PEF), League of Women Voters (LWV) of Piedmont, and all of the school parent clubs, including Beach, Havens, Wildwood, Piedmont Middle School, Piedmont High School, and Millennium High School.
The campaign appreciates the support of hundreds of volunteers and endorsers (partial list below).

Want to add your name? Please click HERE to add your name and to see the full list of endorsers.
For additional information about Measures G&H, please visit www.yesongandh.org or the Piedmont Unified School District website: http://www.piedmont.k12.ca.us/district-info/budget/measure-g-and-h-parcel-taxes/.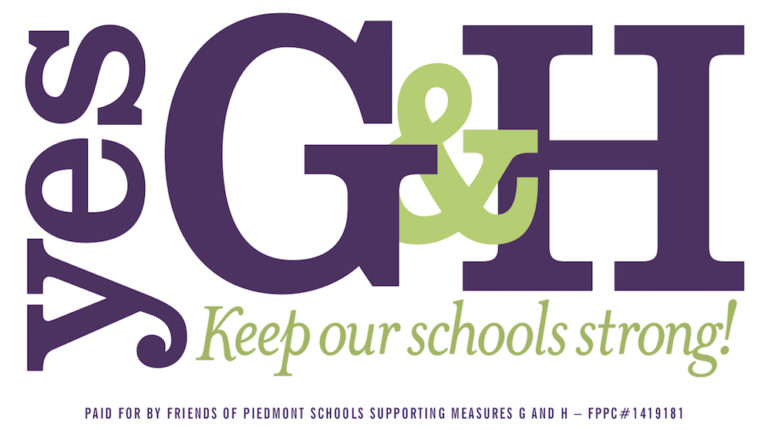 This is a sponsored article paid for by the Friends of Piedmont Schools Supporting Measures G and H.