The Highlanders played three rivals, dropping West Alameda County League matches to San Leandro, Bishop O'Dowd and Berkeley on October 15-17.
Daniela Skov had 11 kills and two aces but it wasn't enough as Piedmont lost at home to San Leandro on October 15, 25-18, 25-15, 25-17.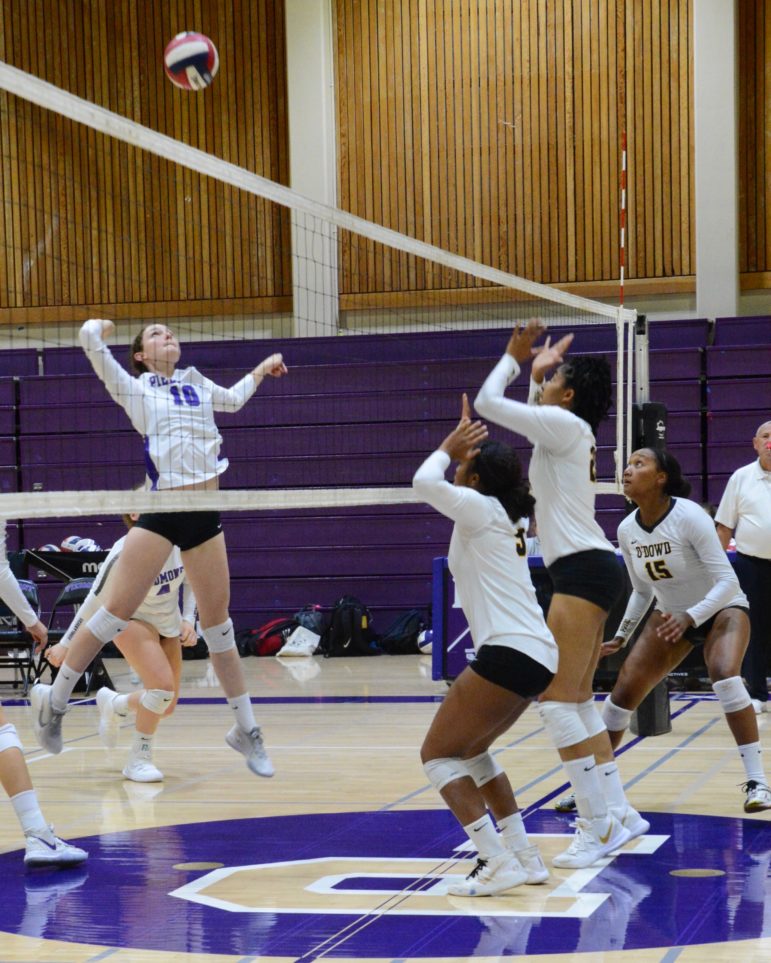 The Highlanders had a balanced attack in the first set. Ruby Shaffer and Skov each had three kills, while Molly Harrison had two. Five Piedmont players recorded kills in the set. Shaffer and Harrison each had a block as well.
Skov had six kills in the second set and Lila Town had three. Again, five Highlanders recorded kills, but they struggled with the block, making 10 errors in the set.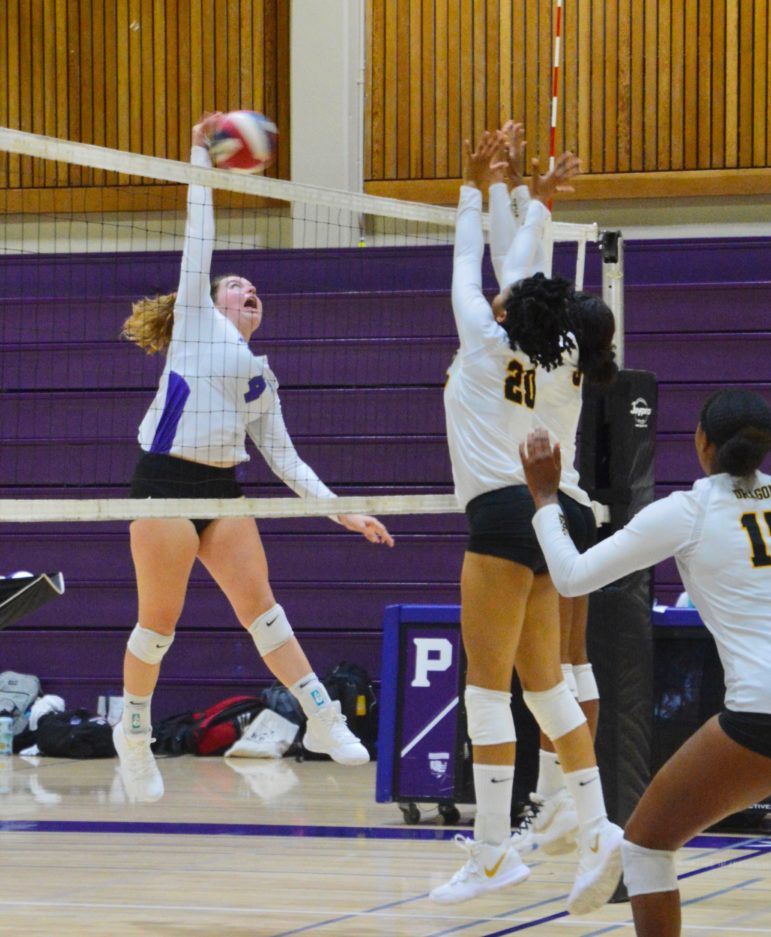 In the third set, Skov, Town and Julia Prager each had two kills. The block was much tighter, with four players recording blocks in the set. But the Pirates were too much.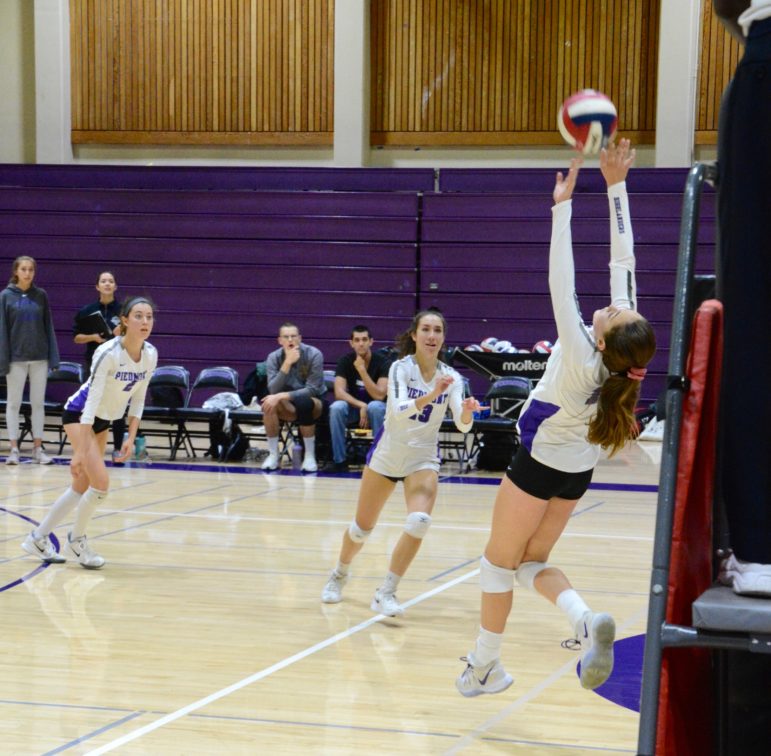 The next day, Piedmont hosted Bishop O'Dowd and again fell in straight sets, 25-16, 25-8, 25-9. Skov led the way with five kills, and Town had four kills.
On October 17, the Highlanders lost at Berkeley, 25-14, 25-10, 25-15. Harrison had five kills, an ace, and two blocks for Piedmont. Logan Thiel had 12 digs in the match.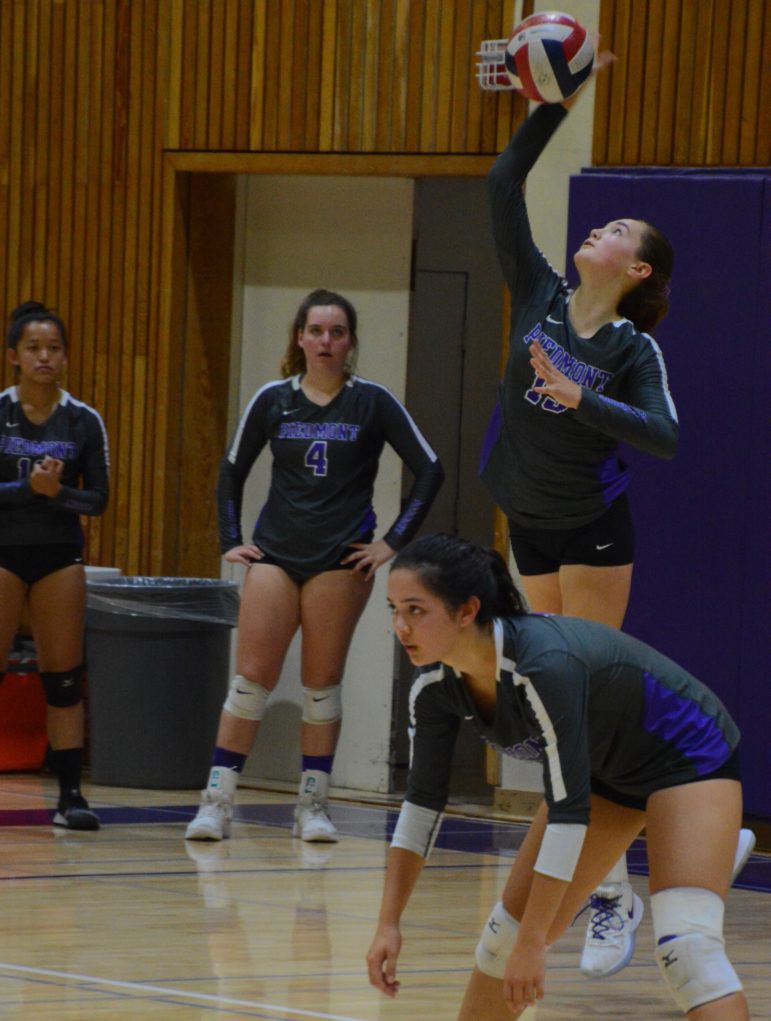 After some well-deserved rest, the Highlanders will play at Bishop O'Dowd on October 22.
Photos by Devon O'Shaugnessy and Jeff Porter