Before the first match of the season, coach Howard Oliver set an ambitious goal for the team: "We want one or more scores in the 40's, and none in the 60's."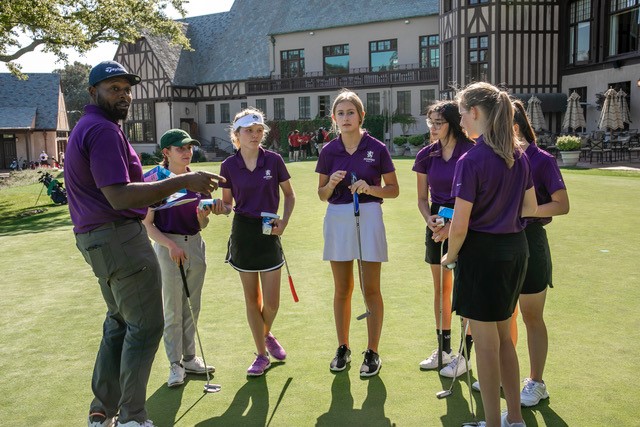 The team hit the goal that day in the win against Berkeley.
With fewer than two weeks remaining in the fall season, the Highlanders reached that goal again in their final home match of the year on October 7 at Claremont Country Club. Piedmont faced Berkeley and San Leandro in a tri-match format, beating both teams with a combined score of 266 to 281 for San Leandro and 295 for Berkeley.
Emily Adams

Madeleine Meaux

Madeline Schaefer
Junior co-captain Emily Adams earned medalist honors by one stroke over San Leandro High's Kristen Lo, with a score of 47. Madeline Schaefer carded a 50, Madeleine Meaux notched a 57, Alyssa Moore finished at 53, and Aryana Fisher and Payton Morell both scored 59.
Payton Morell

Aryana Fisher
Piedmont plays in the West Alameda County Conference (WACC) playoffs on October 14.
Photos by Dennis Lodes