The story was told on the Highlander sideline as the second half progressed. Several players still in their football pants but with their jerseys and shoulder pads off. Ice wrapped to a rib cage here, a trainer checking a player for a concussion there.
Piedmont was already down players before kicking off against Berkeley on October 25 at Witter Field. The attrition continued as the Highlanders fell to the Yellow Jackets, 31-6.
The good news: The Highlanders scored after being shut out in two consecutive games.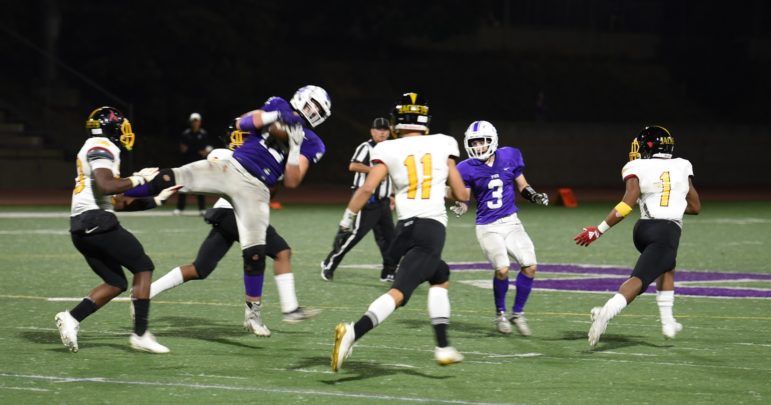 Piedmont (3-6 overall, 0-4 in the West Alameda County League) has one game left, at home against Castro Valley on November 1. That game is also senior night, with players and their families honored pre-game at 6:30 pm.
"We've got a lot," Highlanders coach Jerome Johnson said of the injuries. "We just band-aid it as we go."
Johnson, in his first year with Piedmont, knew it would be a building year. Many of the Highlanders hadn't played varsity football prior to this season. There have been positive moments, but those seemed to end as the league season began and the injuries began to mount. Piedmont has been outscored 169-40 in its four WACL games.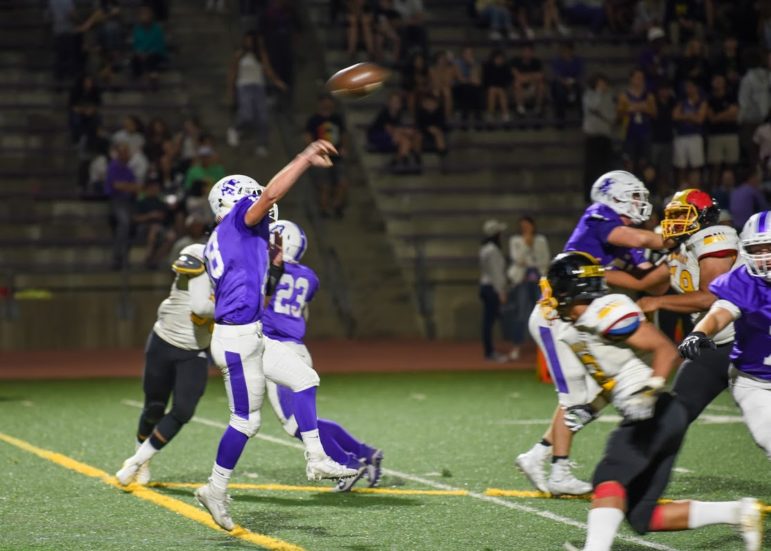 Berkeley has also been struggling. The Yellow Jackets (3-6, 1-3) got their first league victory, thanks to an offense that put up 407 yards and 17 first downs. Two Berkeley touchdowns were called back on penalties in the first half. The Yellow Jackets ended up scoring touchdowns on both drives anyway, en route to a 21-0 late in the half.
Berkeley overcame an injury of its own. Starting quarterback Miekai Finnie aggravated a left ankle injury on a fourth down quarterback sneak late in the second quarter. He was in clear discomfort and limping, even after the ankle was taped up. He did not return, after completing 6-of-7 passes for 108 yards and a touchdown. He also ran for a touchdown.
Donte Searcy rushed 18 times for 139 yards and a touchdown for Berkeley. Amir S. Randall took over at quarterback and threw a touchdown pass.
"It was already there," Yellow Jackets coach James Hodgins said of Finnie's injury. "He got us up 14 and Amir took us the rest of the way.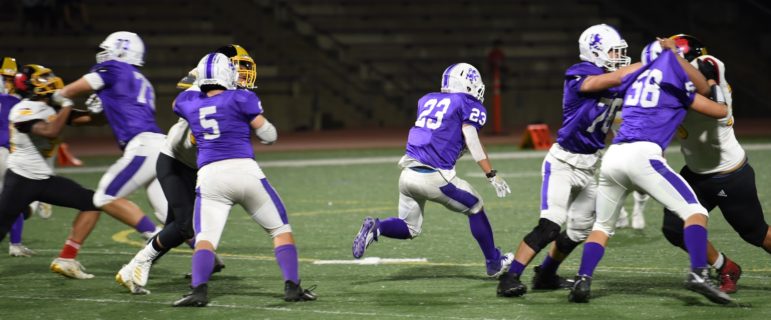 It was another long night on offense for Piedmont. The Highlanders totaled 135 yards on 55 offensive plays. Brian Cain rushed for 42 yards on 13 carries. Tommy McNeil and Cal Barna continued to split time at quarterback, and McNeil was more effective, completing 4-of-6 passes for 55 yards. Barna was 3-of-11 for 17 yards.
Not included in the total offense numbers was a 39-yard kickoff return by Cain that set up the Piedmont touchdown. Berkeley had just gone up 21-0 with just 56.6 seconds to go in the second quarter. Cain took the ball at his own 15 and exploded through the coverage, finally getting brought down at the Yellow Jackets 46. McNeil then completed a 39-yard pass to Ben Marshburn. Cain then ran the ball in from the 7.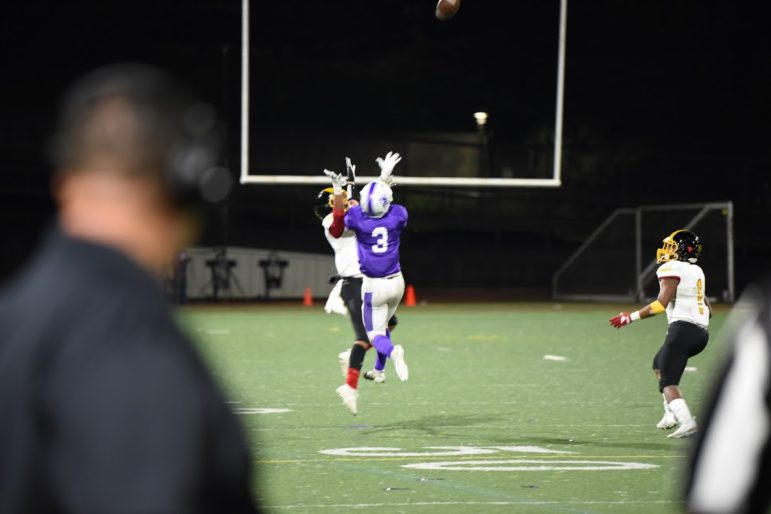 Patrick Selna changed numbers to 42 so that he could play tight end, and the senior caught three passes for 16 yards. Selna plays on both lines, but Johnson also noted that Selna has good hands.
"He'll probably play defensive tackle in college, but he wants to play tight end," Jenkins said. "He thinks he's (Dallas Cowboy's tight end) Jason Witten."
On defense, Selna led Piedmont with 10 tackles, Jet Moxley had six, and Andy Melian added 4.
Photos by Todd Marshburn