On October 16, the Highlanders got a chance to try out the course that will be used for its league and section meets.
The three-mile course at Hayward High School will be the site of the West Alameda County League (WACL) and North Coast Section meets in November. Many of the Highlanders improved on their previous best times on the course.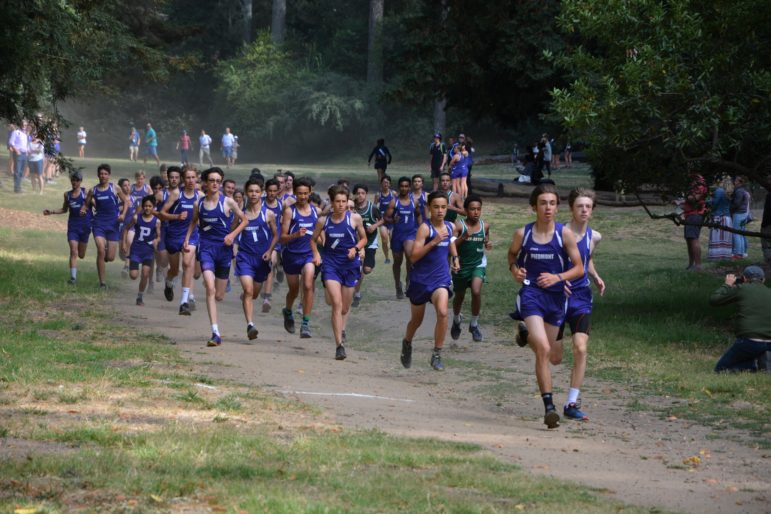 The meet included 11 WACL teams. Scores were broken into "dual" meets.
The Highlanders girls swept its duals, beating Bishop O'Dowd, 18-43, and defeating San Leandro, 19-43. Piedmont's boys defeated San Leandro, 25-27, and lost to Bishop O'Dowd, 30-26.
In the girls' race, Sophia Zalewski continued to lower her times, taking nearly 30 seconds off her previous best on the course. Zalewski finished first overall in 18:01.45. Maggie Black took fourth in 19:02.78. Adri McAuliffe was 11th in 19:26.16, with Ellie Black in 13th in 19:28.23 and Aya Troyer in 15th in 19:38.38.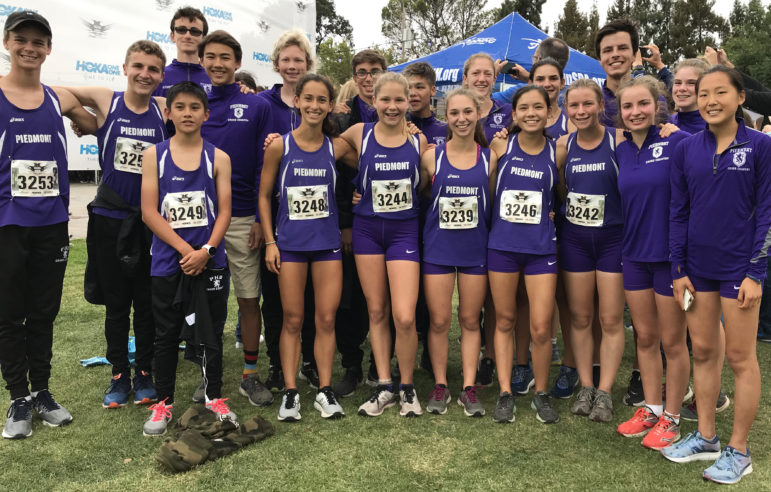 Among the boys, Seamus Chamberlain Carr, Alex Weekes, Collin Mortimer, Max Podell and Cooper Downing all set personal bests on the course. Chamberlain Carr finished fourth overall in 16 minutes, 25.48 seconds. Weekes was eighth in 16:27.93. Mortimer finished in 16:34.7, Podell in 17:22.1, and Downing in 17:43.6.