The Highlander teams had another successful weekend, competing at the 41st annual Clovis Invitational on October 12.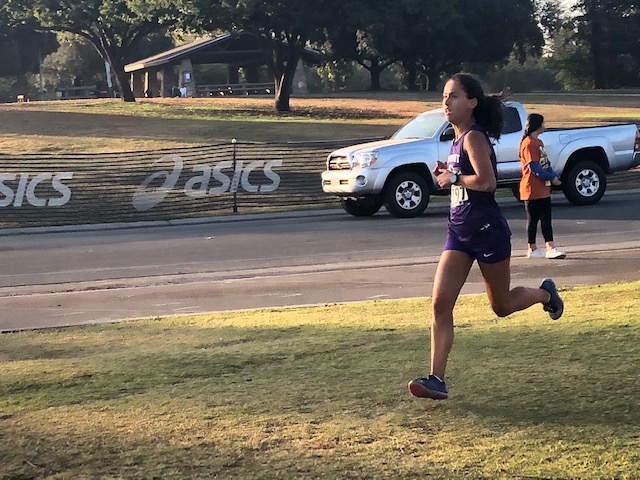 Piedmont senior Sophia Zalewski took second in the Varsity Girls S division, completing the five-kilometer course in 18 minutes, 34.1 seconds, behind Mayfield-Pasadena's Audrey Suarez (18:25.4). Zalewski's time was the 55th best of the day, a very impressive feat considering that some of the top runners in the west came to the meet, which had at least seven girls' races.
The girls' team finished fifth with 151 points, four behind Castilleja-Palo Alto and three in front of Truckee. Mayfield was the team champion with 72.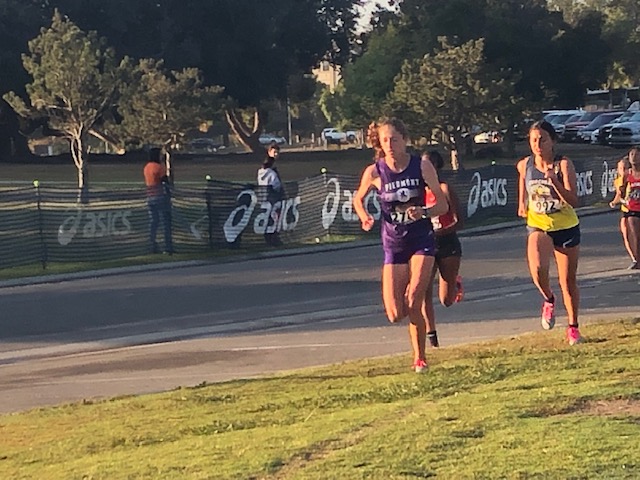 Piedmont's Maggie Black came in 22nd in the race (20:00.0). Other Highlander finishers included Ellie Black (40th, 20:26.1), Aya Troyer (41st, 20:26.4), Mara Lovric (60th, 21:09.7), Molly McWeeny (74th, 21:39.6), and Valerie Xiong (109th, 22:37.4). The top five finishers score points.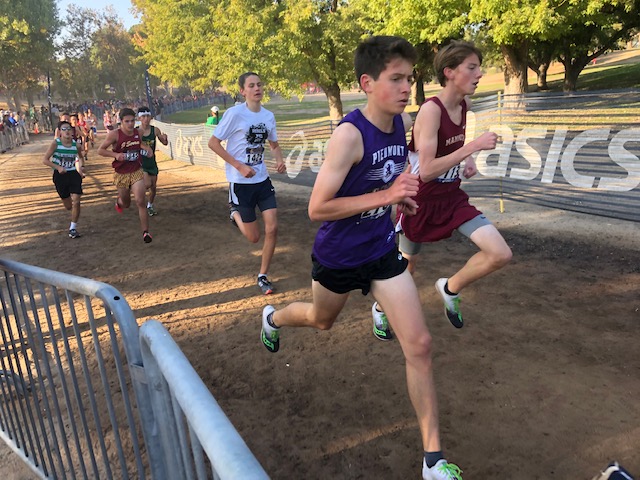 Piedmont's boys team took 14th in the Varsity Boys S division with 348 points. Leading the way was Alex Weekes in 46th (17:05.7). Seamus Chamberlain Carr was 54th in 17:14.9, followed by Collin Mortimer in 55th (17:15.3). Rowen Connelly finished 87th in 17:56.4, with Edward Marcus (137th, 18:37.0), Parker Long (144th, 18:51.5), and Max Podell (150th, 18:58.1) also competing for the Highlanders.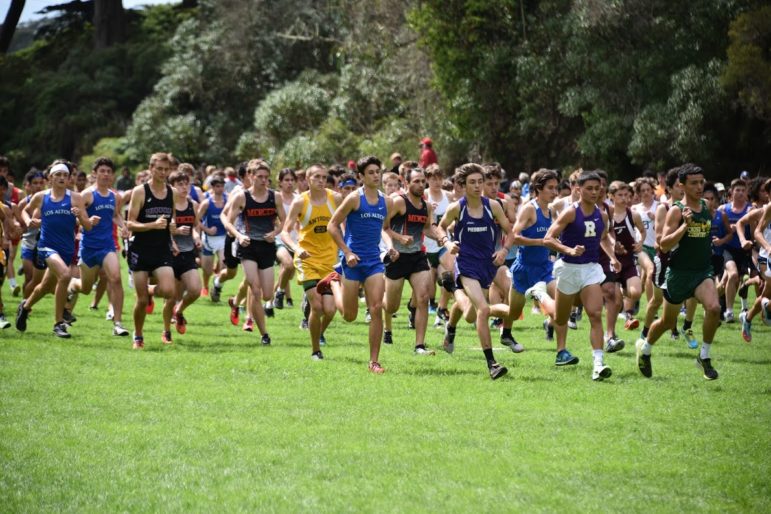 The meet was held at Woodward Park, which is the same course used for the California Interscholastic Federation (CIF) championships. Zalewski's time was her personal-best on the course, which bodes well for her postseason chances. She lowered her mark from the 2017 state meet by one minute, 20 seconds. Her time was also the best ever on the course for a Piedmont runner.
Weekes also dropped more than a minute off of his best time on the course. Seven Piedmont runners had previously run at Woodward, and five of them bettered their previous marks.
Photos by Keiko Hayashi