The Highlanders' girls continued their spectacular season by winning the prestigious Mt. San Antonio College invitational on October 26.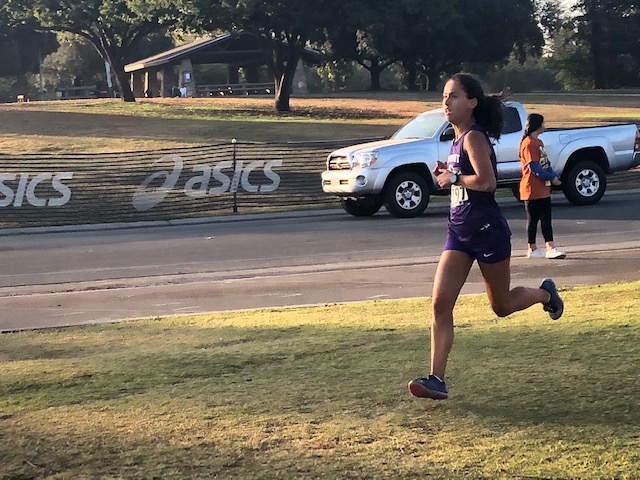 Piedmont, once again led by race winner Sophia Zalewski, scored 45 points to easily outscore La Jolla (94).
There were 35 varsity races over the two-day event, which attracts teams from across the country. Piedmont competed in one of the Division 4 races.
Zalewski completed the three-mile course in 18 minutes, 42 seconds. The senior defeated Evelynne Carr (18:55), a freshman at American Leadership Academy-Queen Creez (Ariz.).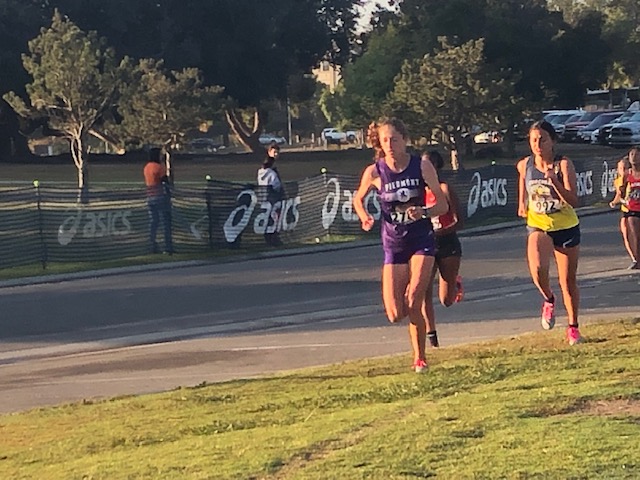 Maggie Black finished ninth overall for Piedmont in 20:45, right in front of 10th place finisher and teammate Adri McAuliffe (20:54). Ellie Black rocked 14th place in 21:12 and Mara Lovric and Aya Troyer came in 17th and 18th, respectively, with times of 21:30 and 21:34. Molly McWeeny took 26th in 22:28.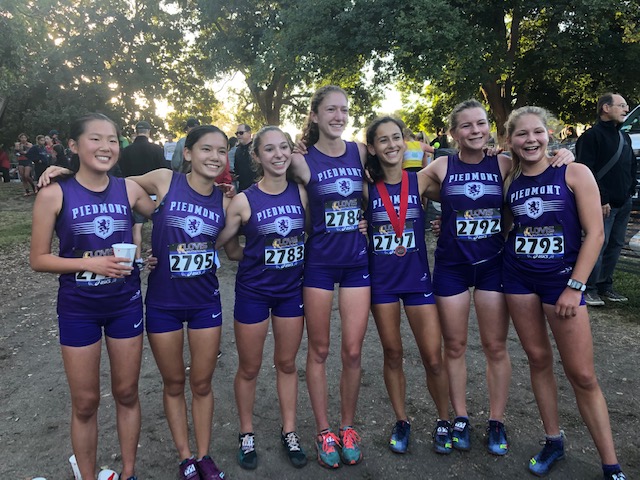 Piedmont's boys team also had a terrific day, taking sixth place in their Division 4 race with 204 points, edging out Serra-San Diego (205). St. Francis-La Canada Flintridge ran away with the team title with 39 points.
San Dimas sophomore Raul Burris was the individual winner in 16:17.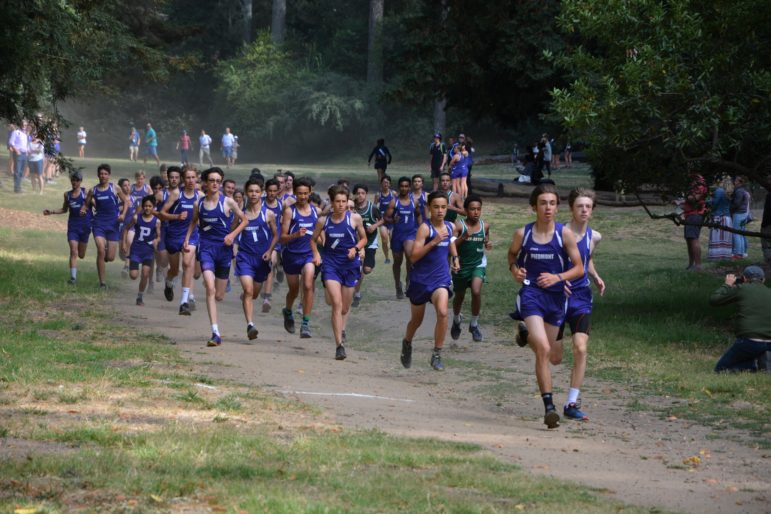 Sophomore Seamus Chamberlain Carr again led the Highlanders, finishing 29th overall in 18:09. Max Podell ran 33rd in 18:18, Rowen Connelly was 43rd in 18:37, and Cooper Downing took 45th in 18:44. Edward Marcus finished 65th in 19:26, Parker Long came home 80th in 19:57, and Alex Aubrecht was 94th in 20:27.
Photos by Keiko Hayashi