The Highlander cross country teams had another stellar weekend, with the girls finishing fourth and the boys 21st at the Capital Cross Challenge on September 28 in Sacramento.
Running on the Arcade Creek Golf Course, Sophia Zalewski took fourth place in the unseeded girls race. Zalewski finished the 5,000-meter course in 18 minutes, 44.4 seconds. Abigail Fletcher of Oak Ridge-El Dorado Hills won the race in 18:25.8.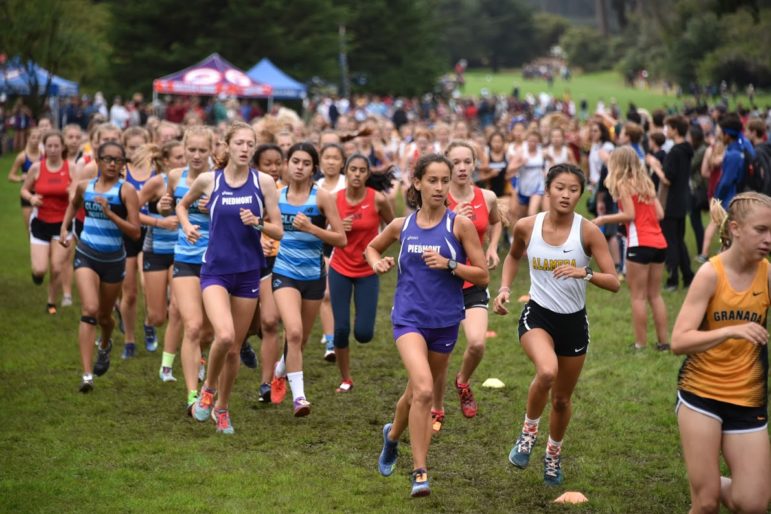 Maggie Black finished 15th overall for Piedmont in 19:36.4. Aya Troyer was 27th in 20:11.9. Ellie Black was 30th in 20:14.3, and Adri McAuliffe completed the Highlanders scorers by finishing 33rd in 20:14.7.
Piedmont finished with 104 points, just behind winner Davis, which had 104.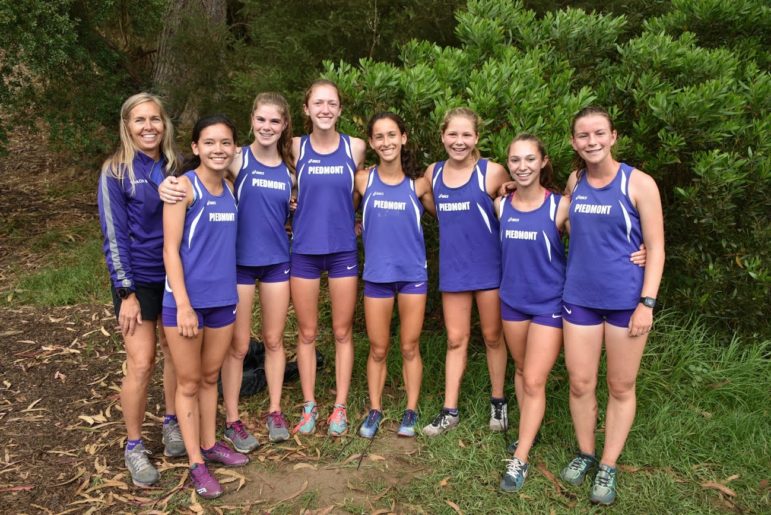 "Aya Troyer, Adri McAuliffe, Ellie Black, and Mara Lovric did an excellent job of running together as a pack for the majority of the race, perpetuating our purple train tradition," Piedmont coach Jeanine Holmlund said.
In the boys race, Seamus Chamberlain-Carr led the way for Piedmont by finishing 73rd in 17:27.5. Rowen Connelly was 109th in 17:50.6. The Highlanders scored 585 points.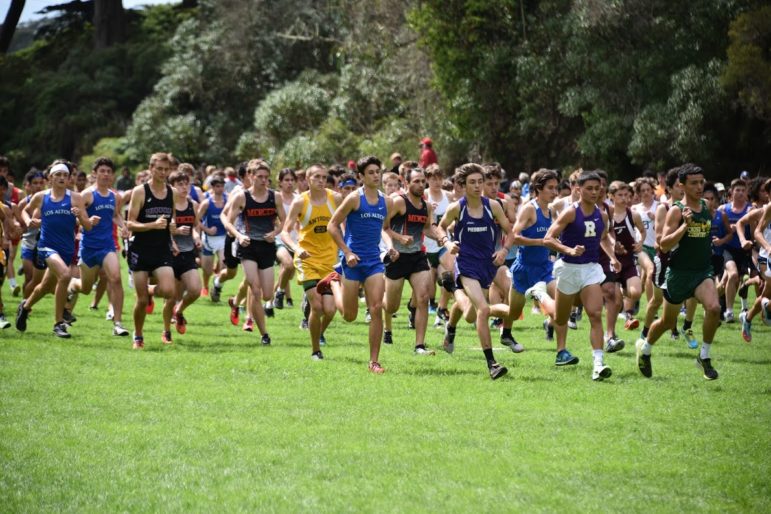 Other Piedmont scorers were Cooper Downing (141st, 18:07.5), Max Podell (153rd, 18:21.8), and Parker Long (200th, 19:05.5).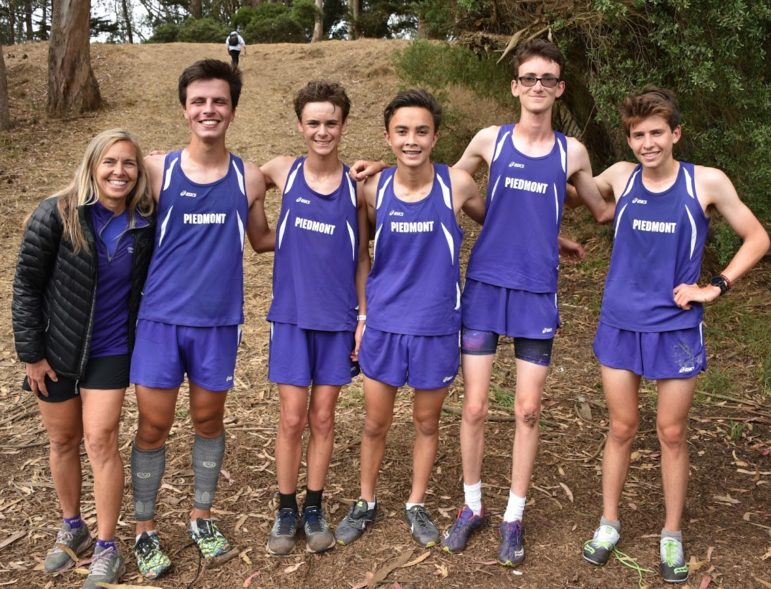 Cristian Martinez of Liberty Ranch-Galt was the individual winner in 15:42.0. Acalanes won the team competition with 107 points.
The team's next meet is on October 12 at Woodward Park in Fresno.
Photos by Steve Zirklebach