Max Wagener scored four goals and had two assists to help lead the Highlanders to a 15-6 win over host Lick-Wilmerding at City College of San Francisco on October 17.
The Highlanders improved to 12-9 on the season after the nonleague win.
Tag Walter

Holden Hinsch

Antonio Rivera
Antonio Rivera and Holden Hinsch had three goals apiece. Tagg Walter had two.
Piedmont was a little sluggish early, leading just 3-1 at the end of the first quarter before exploding for seven goals in the second quarter.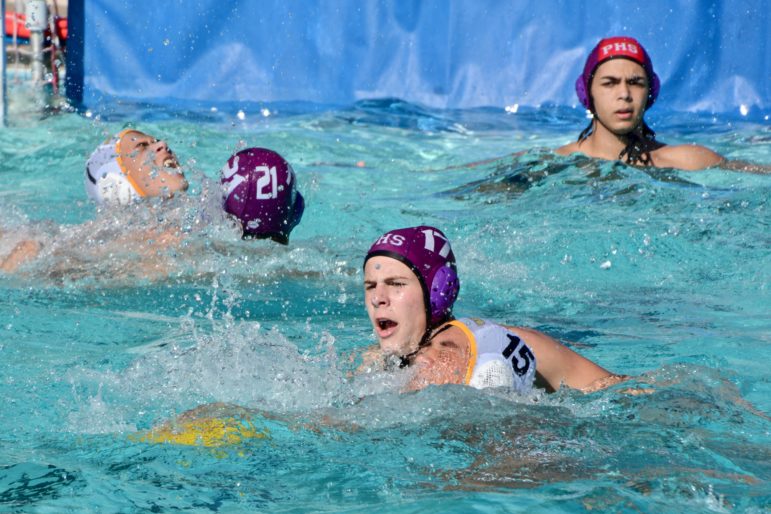 "We definitely had a rough start to the game," senior Evan Eldridge said. "But we were able to pick ourselves up. It was definitely a wake up call for us, but once we realized that these guys wanted a fight, we gave it to them and were able to come back in a good way."
Piedmont assistant coach Jerry Smith said, "Defensively, we played about three good quarters of water polo. I think we played better in two, three and four. Offensively, it wasn't our best game, but we win games on the defensive side."
Walter got the offense going early, scoring the game's first goal just 48 seconds in. Will Fuller tied the score at 1-1 for Lick-Wilmerding. Then, Shane Miller set up Wagener and it was 2-1.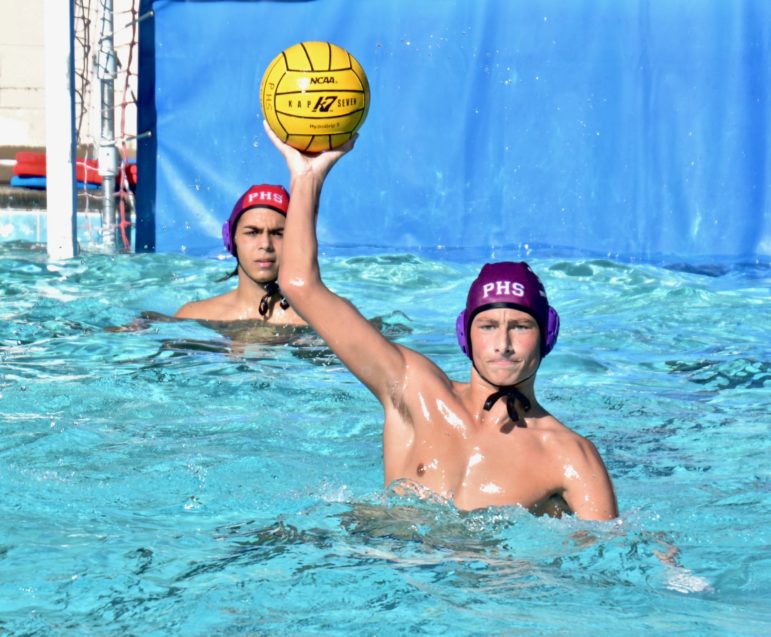 Wagener scored late in the period to make it 3-1. But goals by Chris Leon, Fuller, and Finn Maniscalco early in the second quarter gave the Tigers the lead.
Jake Hart set up Wagener for the tying goal, the first of nine consecutive goals scored by the Highlanders to take control of the game. Wagener later took a pass from Eldridge and scored on a spectacular behind the back shot. A nice breakout play was started by Piedmont goalkeeper Dariush Kashani, who fired the ball down the pool to Walter, who then fed Hinsch for the goal. That came with 43 seconds left in the half and made it 9-4. For good measure, Hinsch scored again with 12 seconds to go for a 10-4 lead at halftime.
Jake Hart

Dariush Kashani

Shane Miller
"In the second quarter, we were able to have awareness of the ball," junior Jack Dunlap said. "We were really great on defense. And on offense, we were able to be out most of the time. We still have to work on that through the season, especially at NCS (the North Coast Section tournament)."
Speaking of which, the playoffs are coming. Piedmont is hoping to peak during the West Alameda County League and North Coast Section tournaments, which start in November.
"We've improved a lot as a team," Dunlap said, noting that the Highlanders lost a pair of Division-1 recruits to graduation from last year's team. "At the start of the season, it's always hard to get that chemistry back. But now, we've got that chemistry back. It's just that team bond."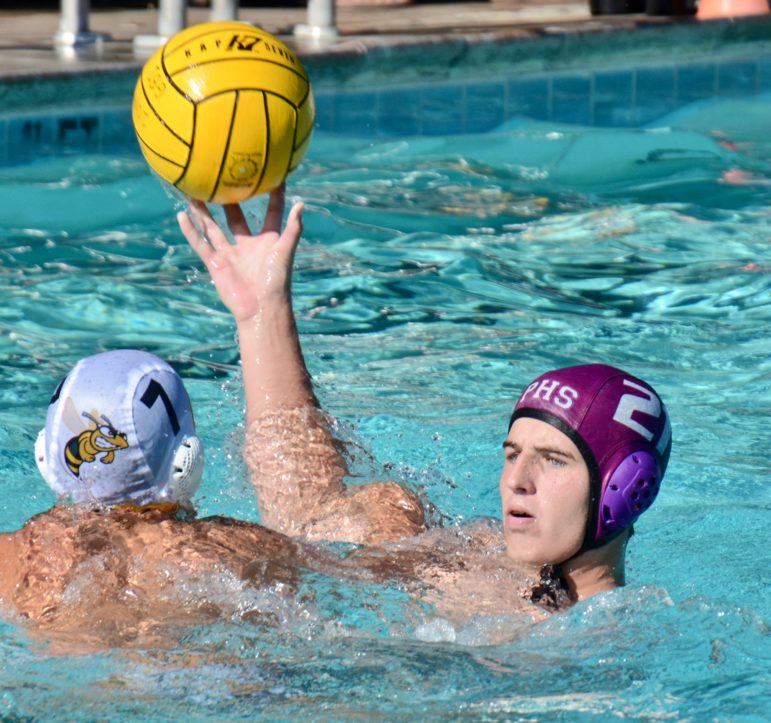 Said Eldridge, "We're not ranked as highly as last year. That's what's kind of made this year interesting, it's a comeback year, it's finding who were going to be in the future because it's not often you get two D-1 commits on a team. But we're going to go out there and try to surprise people in the playoffs."
Smith said the team is getting ready for the playoffs, focusing less on the scoreboard and more on improving.
"It's more on playing water polo the right way," Smith said. "If we keep doing that, when we get into the league championships, when we get into NCS, it's going to pay off. So today, we weren't shooting great, but we made progress, on team defense specifically."
Photos by Nancy Brahm