The Highlanders wrapped up their regular season with a win over Castro Valley and a loss to Bishop O'Dowd.
The Highlanders lost to Bishop O'Dowd, 16-11, on October 22 at Mills College. Max Wagener and Evan Eldridge each scored four goals to lead the Highlanders. Wagener added a pair of assists.
Max Wagener

Evan Eldridge (17)
The match was tied 3-3 after one quarter before the Dragons took control by outscoring Piedmont, 5-2, in the second quarter. The Highlanders were still close, entering the final period down just 10-8, but Bishop O'Dowd pulled away with six goals.
Dragons' star Luke Pfeiffer scored eight goals on the day.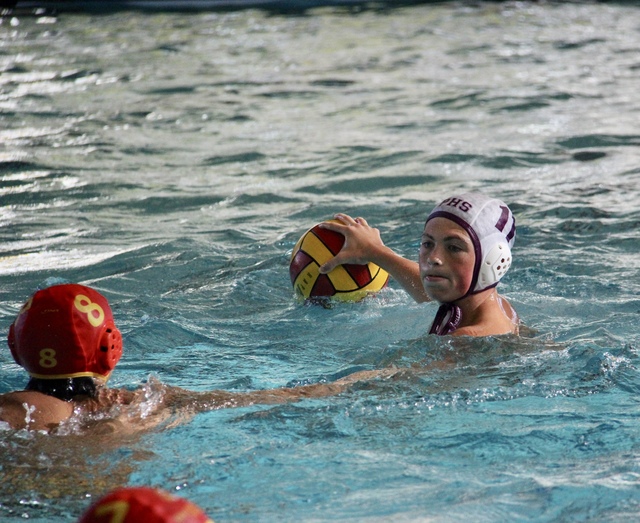 Antonio Rivera scored two goals for Piedmont.
On October 24, the Highlanders bounced back to defeat Castro Valley on the road, 10-9. Tagg Walter broke an 8-8 tie with a goal, and Wagener added an insurance goal. That proved valuable when Logan Ramirez scored late for the Trojans.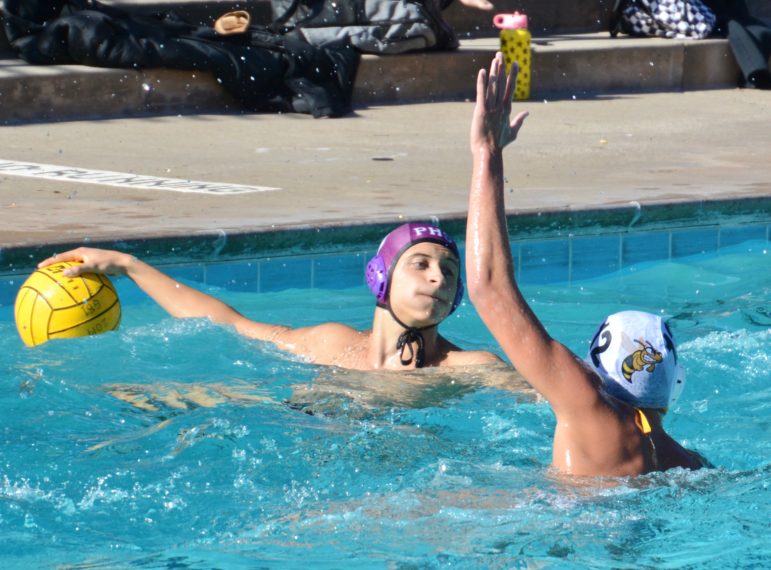 Wagener again led Piedmont with four goals. Eldridge scored two goals and recorded an assist.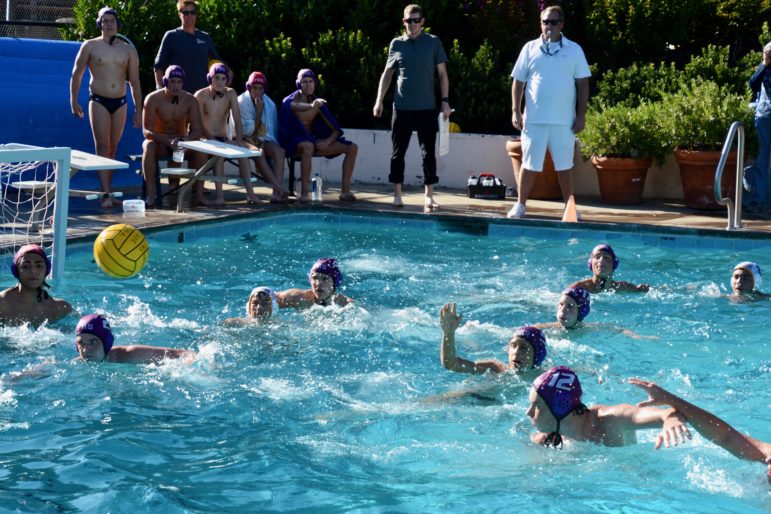 The Highlanders now begin play in the West Alameda County League tournament, beginning October 29 against Castro Valley at Encinal. The winner of that match plays at Encinal on October 30 at 4 p.m. The loser plays at San Leandro on October 30 at 2 p.m. All winners and losers that day will play a final match on November 2 at Encinal, with the league championship scheduled for 5 p.m.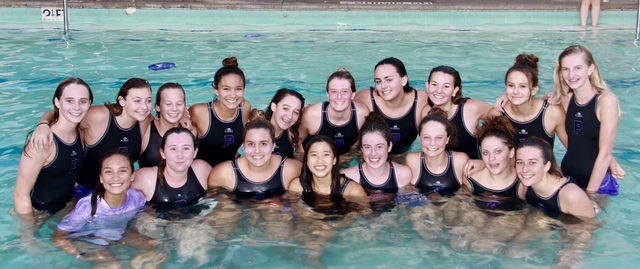 The Piedmont girls water polo team will also play in the league tournament. The Highlanders' first match is scheduled for 3 p.m. on October 29 at Encinal against Bishop O'Dowd. The winner of that plays at Encinal on October 30 at 6 p.m. The loser plays October 30 at San Leandro at 3 p.m. The girls championship is at Encinal on November 2 at 4 p.m.
Photos by Nancy Brahm