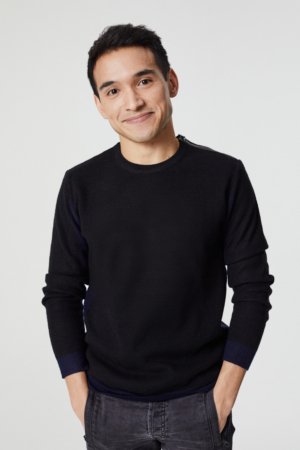 This article was updated on Oct.28 to include additional information.
Zachary Piser, who graduated from Piedmont High School in 2011, will join the Broadway company of Dear Evan Hansen on November 26 as the 'Evan alternate', playing his first performance in that role at the matinee on Wednesday, November 27, according to an announcement in Broadway World. Piser has been playing the role in the Toronto production of Dear Evan Hansen.
Piser shared the news on his Instagram account, saying "To play Evan Hansen on Broadway is a dream of ALL dreams."
At PHS, Piser had a lead role in the production Les Miserables before attending and graduating from Northwestern University where he performed in school productions. After graduation he moved to New York City and landed the role of Boq in the Broadway production of Wicked in 2016. In 2018 he played Tobias in an off-Broadway production of Sweeney Todd
Remembering Piser from his earliest appearances on the PHS stage, musical theater director Amy Moorhead says, "I first worked with Zach…in the musical Grease his freshman year and it was clear right away he had a lot of stage presence. When he was a sophomore, he was cast in a featured role in Once On the Island. I recall him saying, 'Mrs. Moorhead, I think this role is too high for me.' I said, 'No, it's not. You can do it!' That was the year, [through the PHS musical], he discovered his higher vocal range,…as well as his work choir, and private voice training. I'm so glad to have been a tiny part of his early years in musical theater."
"Zach has always had this amazing talent of spreading warmth and love through singing. Even as a high schooler, Zach would light up the stage with his amazing voice," said Lucy Swenson, a PHS alum who remembered him from his high school days.
Piser returned to Piedmont in 2017 for an arts fundraiser, performing selections from My Fair Lady, Wicked, and Dear Evan Hansen.